Caesars Entertainment Surprises Investors With Q4 Profit, CEO Mark Frissora Tenure Extended
Posted on: February 22, 2019, 09:15h.
Last updated on: February 22, 2019, 09:15h.
Caesars Entertainment surprised Wall Street this week by posting a Q4 2018 profit on higher than expected net revenues.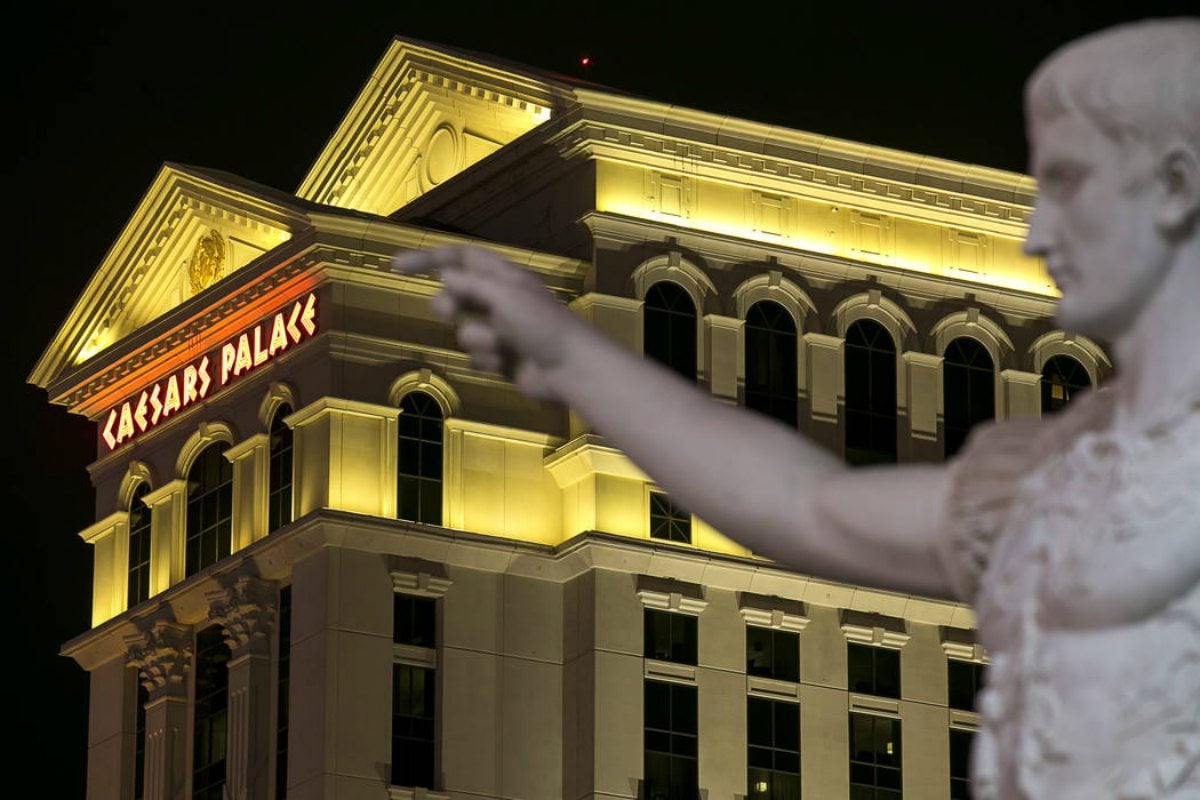 Net revenues jumped 11 percent to $2.12 billion, which exceeded analyst expectations of $2.11 billion.
Profits, however, smashed the general consensus among fiscal experts. Caesars delivered 25 cents a share to investors, while the Zacks Investment Research average predicted a loss of $0.10 per share.
CEO Mark Frissora cited labor productivity improvements and strong marketing efforts for the increase.
Looking ahead, Frissora told investors, "Caesars will implement more efficiency and growth initiatives, including expanded sports betting. While we will be making additional value-added investments in the business this year … our financial priority over the next few years is to further de-lever the balance sheet."
Caesars full-year net revenue surged more than 72 percent to $3.52 billion, primarily a result of the acquisition of casinos during the Chapter 11 bankruptcy reorganization.
Frissora Retained
Several hedge funds and activist investors have been pressuring the Caesars board to consider selling the casino empire. At the very least, they want a shakeup at the top.
Billionaire corporate raider Carl Icahn has amassed a nearly 10 percent stake in Caesars, hedge fund HG Vora Capital controls 4.9 percent, and Golden Nugget billionaire Tilman Fertitta owns about one percent.
Mum on Japan
The world's major casino operators are focused on Japan and its forthcoming commercial gaming industry. Three integrated resorts will be initially authorized.
While competitors including MGM Resorts, Las Vegas Sands, Wynn Resorts, and Melco Resorts all discussed their bidding preparations during their Q4 calls, Caesars made no mention of its ongoing efforts.
Caesars unveiled a blueprint for a Yokohama integrated resort called "Great Wave" last fall.
Frissora was scheduled to step down this month, but Caesars is retaining his service until his successor is found. In the Q4 filing, Caesars reveals that Frissora will now stay on with the company until at least April 30, 2019.
Despite the financial data and continued potential takeover rumors, Wall Street investors still aren't ready to bet on the casino operator. Shares on NASDAQ are down five percent today in early trading, and have dipped below $9 per share.
Icahn Talks
Icahn stated in an SEC filing that he believes Caesars "requires new thought, new leadership, and new strategies." The businessman has expressed interest in obtaining a position on the company's board, as he wants directors to more seriously consider acquisition proposals.
Fertitta had proposed a reverse takeover with his five Golden Nugget casinos, Eldorado Resorts has expressed interest in merging with Caesars, and MGM Resorts is rumored to be taking a look at its Las Vegas competitor.
"The board and management have engaged in discussions with Mr. Icahn and his representatives, and we expect to continue a constructive dialogue," Frissora told investors on the call. "We intend to carefully evaluate Mr. Icahn's suggestions, including his request for board representation and will provide updates in due course."