Caesars Entertainment CEO Search to Replace Mark Frissora Could Take Many Months
Posted on: December 19, 2018, 08:30h.
Last updated on: December 19, 2018, 07:39h.
Caesars Entertainment CEO Mark Frissora plans to resign from the chief executive capacity in February, and one gaming industry analyst believes it could take several months for the casino company to name his successor.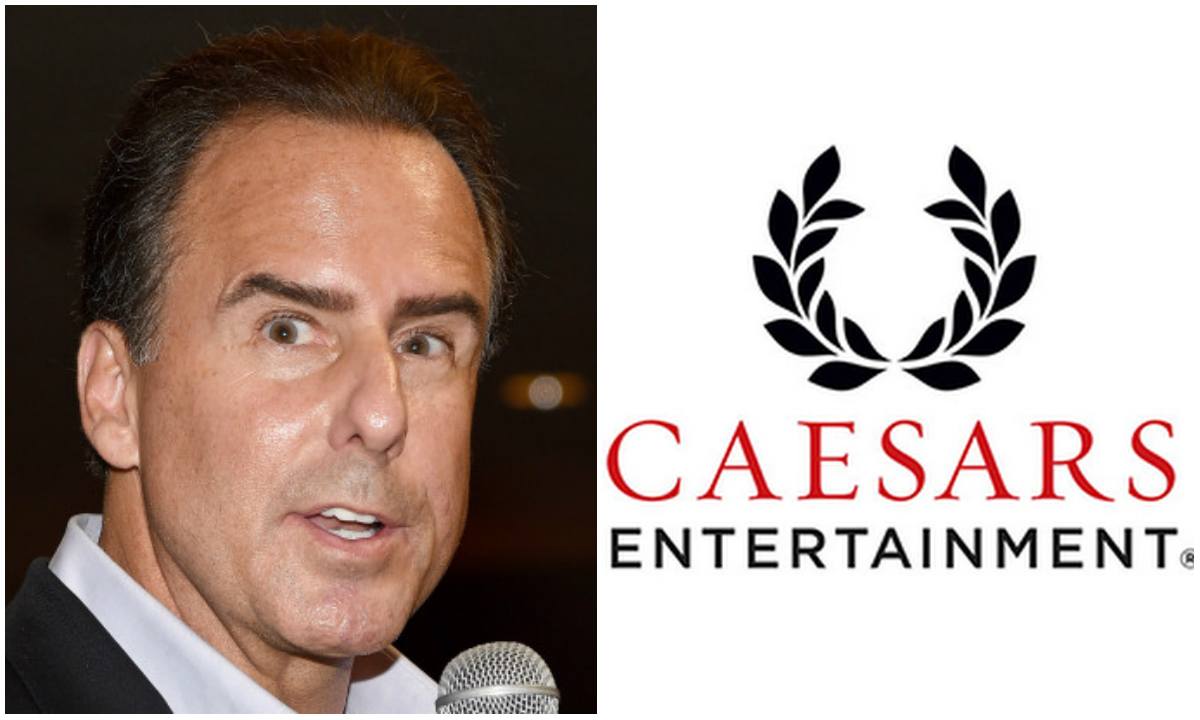 Deutsche Bank gaming analyst Carlo Santarelli says in a recent note that Caesars is unlikely to name an interim CEO, and that could prompt Frissora to remaining in the position longer than his planned February departure.
At present, we believe the process has focused on current public company CEOs, or those with CEO experience," Santarelli said of the candidate search.
A source close to the process tells CDC Gaming Reports that the casino operator is prepared to allow the search to go on for "as long as it takes to find the best candidate and Frissora will remain as CEO until that happens."
Frissora joined Caesars in 2015 and led the company through what was called one of the most complex bankruptcies in recent US business history. The CEO was paid $23.9 million last year, third in the gaming industry behind only Steve Wynn ($34.5 million) and Sheldon Adelson ($26 million).
Female Leadership
Caesars Entertainment hasn't publicly revealed any potential suitors it's considering for the CEO job. Santarelli believes the company is pursuing CEOs who have gaming industry experience — something Frissora did not have when he arrived from Hertz — and those in the "consumer brand" industry.
The odds of a female becoming the Caesars chief executive have shortened over the last year after Steve Wynn's alleged sexual misconduct came to light. This week, Wynn Las Vegas named Maurice Wooden its next president, and she'll become just the third woman to oversee a Strip casino resort in Las Vegas history.
But as for the CEO of a publicly traded Strip casino operator, it's long been a man's job. Men serve as CEOs of MGM Resorts, Las Vegas Sands, Wynn Resorts, Station Casinos, Boyd Gaming, Golden Entertainment, and Penn National.
According to Fortune, there were just 24 female CEOs of the Fortune 500 companies. The gaming industry had zero.
Frissora Fallout
Rumors began circulating that Frissora's days could be numbered after the CEO warned shareholders during its second quarter conference call that the company was seeing a softening in Las Vegas demand. The advisory caused a panic on Wall Street, with NASDAQ halting trading of Caesars after shares fell as much as 24 percent.
With his contract set to expire in February, activist hedge funds that have acquired substantial stakes in Caesars reportedly pressured the company for a leadership change.
Unlike other industries where CEOs of publicly traded companies come and go, in gaming, stability at the top is more common.
Adelson has long controlled his casino empire and continues to serve as CEO of Sands at the age of 85. Wynn was his company's chief leader until his February resignation. At MGM Resorts, the casino operator with the most properties in Las Vegas, Jim Murren has been at the helm now for a decade.