Caesars Bankruptcy Judge Cuts Casino Giant Some Slack, Creditors' Lawsuits Put on Ice
Posted on: June 17, 2016, 10:27h.
Last updated on: June 17, 2016, 10:27h.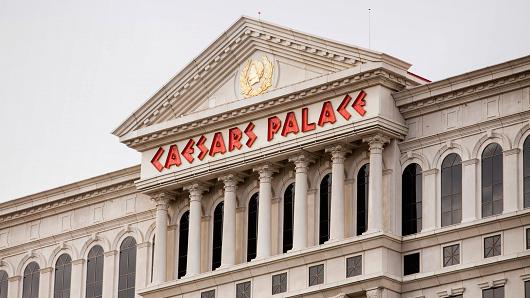 Caesars Entertainment (CEC) has been dealt a break in its ongoing and increasingly messy bankruptcy negotiations. The company is attempting to put its main operating unit, Caesars Entertainment Operating Company (CEOC), through chapter 11 bankruptcy in a bid to reorganize its $18 billion debt load. But a bankruptcy judge in Chicago this week halted two creditor lawsuits that could have dragged parent CEC down into bankruptcy also.
On Wednesday Judge Benjamin Goldgar offered the embattled casino giant 74 days respite from the litigation spearheaded by CEOC's junior creditors to give Caesars time to work out a deal with all its creditors.
The junior creditors, led by Appaloosa Management and Oaktree Capital Group, say they have claims worth $12.6 billion, a sum that could cripple CEC. These creditors accuse CEC of fraudulently transferring many of CEOC's best assets to CEC and a tangled web of subsidiaries for the benefit of its controlling private equity backers, Apollo Global and TPG.
They argue that CEC has created a "good Caesars" and a "bad Caesars," one to own the valuable and iconic properties and one to hold the debt. 
Corporate Mess
A recent court examiner's report agreed with this assessment after analyzing 80 million documents relating to the company's financial affairs.
The examiner, ex-Watergate prosecutor Richard Davis, believes that sometime in 2012 Apollo and TPG began a strategy of weakening CEOC and strengthening CEC and other subsidiaries in preparation for CEOC's bankruptcy. Davis also claims CEOC was possibly insolvent as early as 2008. Caesars has denied the allegations while branding the report "subjective."
Lawyers for CEOC appealed earlier in the week for Judge Goldgar to put the cases on hold because they believed they were close to reaching consensual agreement with all creditors on a reorganization plan for CEOC that would include a $4 billion contribution from CEC.
This contribution was threatened by the lawsuits, they argued, on which judgments were imminent. The rulings could create "one of the biggest corporate messes of our time," they warned.
August 29 Deadline
But lawyers for Appaloosa and Oaktree argued that the lawsuits were putting pressure on CEC and Apollo and TPG to negotiate and that this was a positive thing.
"The purpose is not to give the debtors and Caesars an opportunity to avoid negotiations and then at confirmation cram a plan down on the second-lien note holders," the judge warned in granting the reprieve.
Caesars now has until August 29 to negotiate itself out of an extremely tight spot.