Bwin.party Bid From GVC Too Low, According to Major Shareholder Jason Ader
Posted on: July 30, 2015, 02:17h.
Last updated on: July 30, 2015, 02:24h.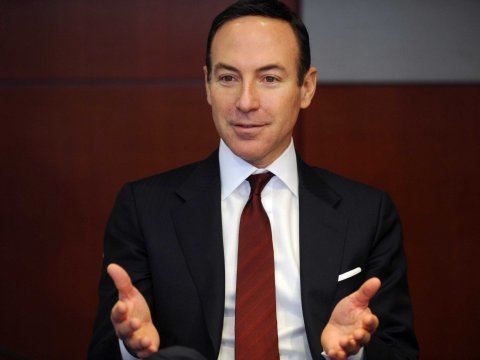 GVC Holdings needs to either pony up, or ride out of town on a rail. At least that's one seller's opinion of the online gaming and sports betting operator's latest offer for bwin.party, which is being stacked up against competitive bidder 888 Holdings.
Jason Ader, the second biggest shareholder in bwin.party Digital Entertainment, has said he is as yet unimpressed by GVC Holding's improved offer to acquire the company.
Earlier this week GVC proposed a takeover deal worth just under £1 billion ($1.5 billion), in an effort to turn the heads of the bwin board away from an existing offer from 888 Holdings.
While the new GVC bid represents an increase of almost £90 million ($140 million) on the 888 proffering, Ader says it's not enough and still believes there is much to recommend a unification with 888.
"There are a lot of risks and uncertainties with this GVC bid," Ader told Bloomberg. GVC had, through its increased offer, done "just enough to have a conversion," he added, but evidently no more, in his opinion, anyway.
Activist Investor
Ader is an activist investor, i.e., someone who intentionally purchases high quantities of a specific company's shares with the goal of gaining power in said company by ascending to its board.
Owning 5.2 percent of bwin.party through his hedge fund company Springowl Asset Management LLC, Ader told Bloomberg that the offer, which values bwin.party at 122.5 pence per share, would need to be nearer to 140 pence a share, in order to get him to sit up and take notice.
According to Ader, the cost savings generated further down the line by various synergies between the 888 and bwin groups would be "at least double" than that which has been stated publicly. 888 has said it believes an amalgamated company could save at least $70 million by the end of 2018.
It's not the first time that Ader has caused a stir with his calculated comments to the press. He's been critical of the bwin board since emerging as a major investor in early 2014. In March of last year, he threatened to publish a 37-page document attacking bwin management, while demanding to install four more directors onto the board.
Battle of the Board
A compromise was eventually reached when Daniel Silver, Ader Investment Management's president,  joined the board of directors.
Then in January 2015, following a disappointing financial results forecast, Ader publicly confronted the board once again. "Management should be embarrassed by these results given the strong performance of bwin's peers," he thundered.
"The board as a collective, and its chairman are not holding management accountable for loss of market share, poor expense management and business under-performance. The time for change at bwin is long overdue."
It seems that tinkering with the balance of the board of directors is something of a preoccupation for Ader, who said that the unknown composition of the company's board after any takeover by GVC would be a cause of concern to him.
Most Read