Bwin Looks to US as Online Poker Falters in Europe
Posted on: March 17, 2014, 05:30h.
Last updated on: April 7, 2014, 04:18h.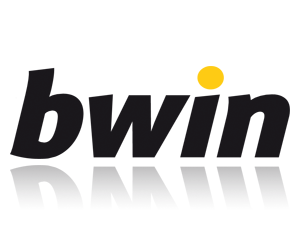 Bwin – the world's largest online publicly traded betting site – says it expects to return to a period of sustainable growth following a difficult year, which saw revenue across all gambling operations tumble 19 percent to €652.4m ($908,623,000). The company blamed several factors for the slump, such as ISP blocking in Greece, the decline of the poker market in France and Italy, and the migration of players to its new technology platform in December 2012.
Loss of Greece Hits Hard
Poker, in fact, was a significant disappointment. Despite the launch of its new poker site with Atlantic City land-based casino Borgata and their subsequent market-leading operation in New Jersey, revenue from poker fell 35 percent to €114.6m ($159,605,000), and now accounts for less than 18 percent of the company's total revenue. Daily average players dropped 39 percent to 47,400 during the year, while new player sign-ups dropped 55 percent to 177,300. The loss of the Greek market in 2012 resulted in 3,326 fewer players per day.
The company said it was happy with the response to their new poker product, however, adding that it has yet to launch in some of the largest European markets, such as Spain, France, Italy, Belgium and Denmark. It also called its launch in New Jersey "a major milestone," and, while it's still early, said it was pleased with the network's performance in the Garden State so far.
Looking ahead, the US market remains a strong priority for Bwin. In the next 12 months, it will look to consolidate its leading position in New Jersey and move into other states that legalize online gambling within their borders – described as a "significant business opportunity."
Pennsylvania  as Potential Market
Bwin CEO Norbert Teufelberger highlighted Pennsylvania as a potential key market should Internet gaming legislation pass there, and suggested the company was close to forming an agreement with a land-based operator there; however, he indicated that the company might not forge ahead with this unless Pennsylvania entered into a liquidity sharing agreement with New Jersey.
Teufelberger admitted that Bwin had fallen behind some of its competitors in the mobile gaming arena, but was confident it could regain lost ground. The company has spent significantly on the integration of its multiple technology platforms, and Teufelberger believes that this will create a "marked improvement" in productivity. Bwin's new HTML5 sports betting app is due to be launched later in the year.
Sportsbetting was described as showing "good progress", and Teufelberger suggested that Bwin's sponsorship of six leading  European football clubs meant that it was closing the "brand awareness" gap with Paddy Power. This summer's World Cup in Brazil, he said, should be a strong driver of revenue growth, predicting that it will be the biggest-ever for the bookies, but that Bwin would be careful not to overspend on marketing budget.
"2013 was a challenging year for our business, but it also marked a turning point as we increased our focus on regulated and to-be-regulated markets, began to roll-out new and refreshed versions of our mobile and desktop products, and commenced the transformation of our technology infrastructure through the adoption of the Agile development methodology,"  Teufelberger said. "Having streamlined the shape and size of our business we now have the foundations to return our business to sustainable growth."