One More Time: Britney Spears to Hit Las Vegas Strip with New Residency at Park MGM
Posted on: October 19, 2018, 11:00h.
Last updated on: October 19, 2018, 12:21h.
In 1999, Britney Spears became the biggest pop star in the world with her debut album, Baby One More Time. Twenty years later, she's being paid a half-million dollars per show. Perhaps that's why her Las Vegas residency at Park MGM's Park Theater is aptly titled Domination.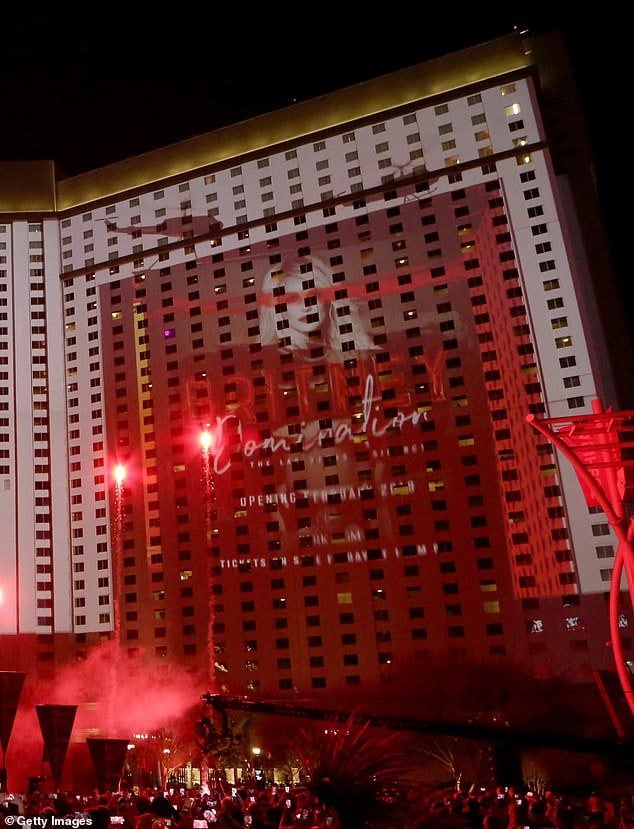 The pop-icon announced the show – her second concert residency on the Las Vegas Strip – confirming rumors that began in January.
Domination will be a 32-concert series beginning on February 13, 2019 and with a final show on August 17, 2019. The reported $507,000 she will make per show and surpass Celine Dion as the highest paid performer in Las Vegas.
Tickets for the show go on sale October 26.
She's Doing It Again
Domination will be Spears' second residency in Las Vegas.
Her first, "Piece of Me" had a four-year run and sold 916,000 tickets and grossed $137.7 million dollars on 248 concerts. That ended on December 31, 2017 and Spears embarked on a North American-European tour of the same name this July. She'll wrap that tour up with a final concert in Austin, Texas on October 21 before preparing for another year in Sin City.
"Excited to be returning to Vegas in February 2019 at the @ParkTheaterLV with a brand new show!!!" Spears wrote on Twitter.
Spears joins Park Theater's entertainment lineup that features residencies by Cher, Lady Gaga, and Aerosmith.
Cher has nine upcoming shows in November and recently added nine more in March 2019. Lady Gaga is set to begin her residency – which be two different shows, "Lady Gaga Enigma" and "Lady Gaga Jazz & Piano" – on December 28. Aerosmith's "Deuces Are Wild" residency is set to begin on April 6 next year.
Gaga's residency will pay her around $400,000 per show and payout nearly $11 million for the entire contract.
Spears reign as Sin City's richest act could be challenged depending on what English singer Adele plans to do with an offer from Wynn Resorts for a residency that would also exceed $500,000 per show.
Earlier this year it was reported that the singer was weary of accepting the offer due to concerns about how the Las Vegas climate would affect her voice.
A New Wave
If Adele does decide to join Spears and Gage as mainstays on the Las Vegas Strip, attempting to fill the void that Dion will leave when she retires her Caesars Palace residency next June.
Dion's residencies are considered as pioneering achievements in the history of Las Vegas entertainment. She was inducted in the American Gaming Association (AGA) Hall of Fame in 2013. Her first residency A New Day… ran for four years from 2003-2007 and is the highest grossing residency in the city's history.
Dion's announcement to step away from the residency scene after 16 years came last month.
Show dates for Domination are:
February 2019: 13, 14, 16, 17, 20, 22, 23, 27
March: 1, 2
May: 8, 10, 11, 15, 17, 18, 22, 24, 25, 26
July: 24, 26, 27, 31
August: 2, 3, 7, 9, 10, 14, 16, 17
Most Read