Britney Spears' Ex Claims She Wasn't Drunk at their 2004 Vegas Wedding
Posted on: October 25, 2023, 11:49h.
Last updated on: October 25, 2023, 03:48h.
There's a new twist on the most famously and instantly regretted wedding in the history of Las Vegas — the ballyhooed 55-hour union of pop diva Britney Spears with her childhood friend. The union lasted from Jan. 3-5, 2004.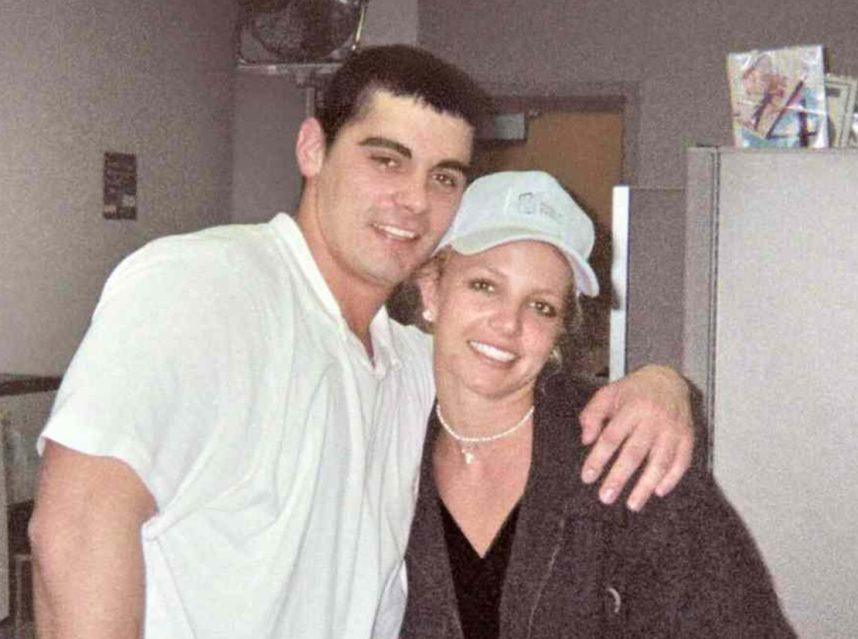 Jason Alexander (the dancer, not the Seinfeld star) claims in a new TMZ interview that neither he nor his blip of a missus were drunk at the time and that they were "absolutely in love."
Alexander's comments come as Spears, 41, claims in a new memoir, "The Woman in Me," that they were both "drunk and bored" before deciding to marry and "not in love."
"He and I got shitfaced," according to the "Toxic" singer. "I don't even remember that night at all, but from what I've pieced together, he and I lounged around the hotel room and stayed up late watching movies … then had the brilliant idea of going to A Little White Chapel at three thirty in the morning."
The Sobering Truth
Alexander, 42, is claiming basically the opposite of what he told ABC News a decade ago — that drug use factored into the wedding decision.
Alcohol is a drug, coffee is a drug, cigarettes are a drug," he told the outlet at the time. "Yeah, we were doing drugs."
Not that either party is a particularly reliable source of information, but Alexander's latest take on his wedding debacle aligns more with Casino.org's "Vegas Myths Busted" entry debunking the accidental drunken Vegas wedding trope.
Basically, despite what you remember seeing in "The Hangover" or "What Happens in Vegas" — or on "Friends," "My Name is Earl," "That '70s Show," or "Bones" — blotto tourists almost never happen to walk by a chapel and decide, why not?
While drunken Vegas weddings happen all the time because there's alcohol around and it's Vegas, they are rarely accidental. That's because couples first have to obtain a marriage license at a Clark County Marriage License Bureau branch, where they won't be able to if either party displays any signs of intoxication and where the wait is usually long enough to sober up anyway.
Pop Culture Recap
Spears' next marriage — to dancer Kevin Federline later in 2004 – lasted more than 400 times longer (3 years) and produced two sons: Sean Preston and Jayden.
Not long after she was freed from her conservatorship in 2021, Spears married longtime love Sam Asghari at her home in California. And Alexander was arrested for crashing the ceremony.