Lottery-Winning British Couple Who Gained $3M Home Could Soon Flip it for Huge Profit
Posted on: October 14, 2022, 09:09h.
Last updated on: October 14, 2022, 12:05h.
It was only a couple of months ago that a British couple won a £3-million (US$3.3 million) home through a charity lottery draw in what media described as "one of the most desirable parts of the country." Now, instead of holding onto their little slice of paradise with 360-degree views, they might sell it.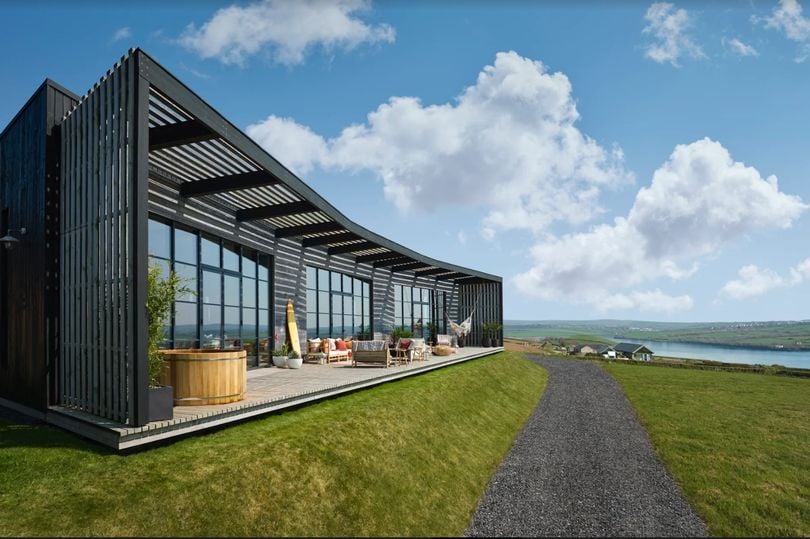 Uttam Parmar and his wife, Raki, won the house that was offered as the top prize in a charity raffle in August. It's a once-in-a-lifetime opportunity for anyone, given the home's location. But the Parmars might be willing to give it up, according to Cornwall charity home.
The fortunate couple hasn't yet made a final decision, though they are apparently seriously considering a sale. Someone may have enticed them with the potential profit they could earn.
A Small Piece of Paradise With a Big Price Tag
The completely furnished house is in Cornwall in South West England, which is bordered by the Atlantic Ocean, the English Channel, and the River Tamar. It offers unobstructed views of the Camel Estuary, with panoramic views from virtually every corner.
The master bedroom is big enough to get lost in, and the property also has three additional bedrooms, also large enough to make a New York apartment dweller think he's in a mansion. Each comes with its own private bathroom.
It even comes with its own large wet room, a place to change after spending time on or in the water. This spills out onto the property, which covers five acres of nothing but beaches and nature.
After the Parmars learned they had won the raffle, they began exploring their options. One real estate agent told them they could rent it for as much as £15,000 ($16,917), or move in permanently. Selling it is also on the table.
It now seems like the latter is the path the lucky winners might be taking. At the very least, they're interested in learning how far someone might go to acquire the property.
The Parmars have listed the house for sale. It's already on the market with a minimum bidding price of £4 million (US$4.51 million).
Charity Raffles Bring Big Bucks
The draw was offered by the online fundraising organization Omaze, which also covered the taxes (around US$404,000) and paperwork costs. It was part of a fundraising effort for Blood Cancer UK and resulted in £1 million (US$1.12 million) in donations going to the charity.
Raffles and lotteries continue to provide much-needed funds for charities in the UK. UK Gambling Commission data showed that, for 2020, more than £367 million (US$410.56 million) went to charitable causes through draws.
That was a year-on-year increase of 10.7%, even as the country was dealing with COVID-19. Costs for participation are relatively low, with some available for as little as £1 (US$1.12).
For Omaze's selection of options, some are even cheaper. It's possible, for example, to buy 15 entries for a draw for a house in Marbella, Spain, for just £10 (US$11.19).