Brent Musburger Retiring From ESPN to Focus on Vegas Sports Betting Network
Posted on: January 26, 2017, 06:00h.
Last updated on: January 26, 2017, 12:33h.
Brent Musburger is going off the air at the end of the month. The famed sports broadcaster has been calling games since 1973, but will call it quits on January 31 after he does the play-by-play for the Kentucky Wildcats and Georgia Bulldogs men's basketball game on ESPN.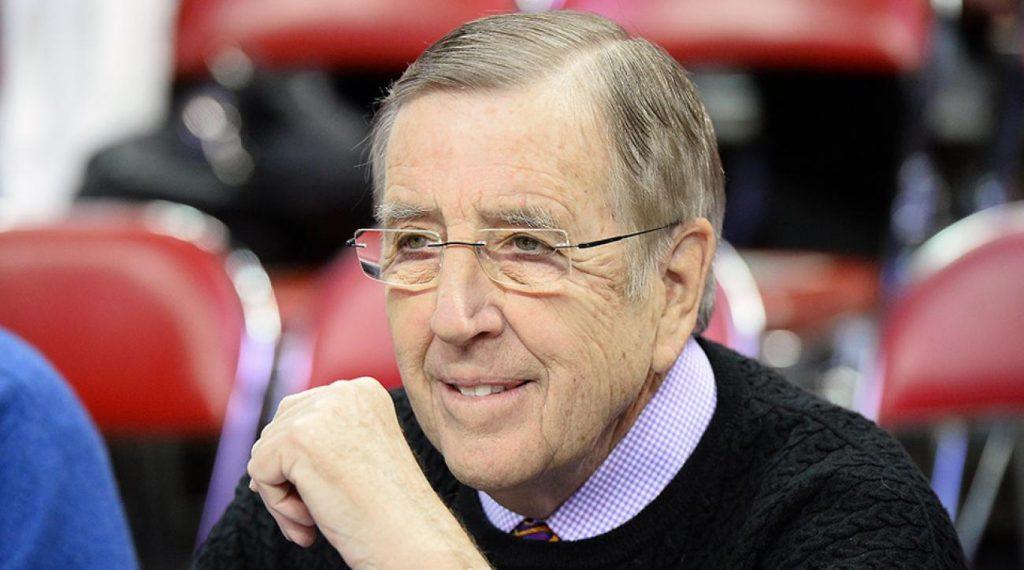 Instead of going quietly into a retirement community in some warm climate, Musburger has Sin City on the mind.
According to Covers, a website that focuses on sports betting, Musburger is moving to Las Vegas to become the face, or should we say voice, of a new radio sports network. The 77-year-old is heading up the Vegas Sports Information Network, stylized as VSiN.
Reports surfaced that Musburger's family is involved in funding the enterprise, however, there's currently no concrete evidence to support such claims.
Musburger began his career with CBS until he was abruptly let go in 1990. ABC/ESPN, now owned by Disney, picked him up that same year.
"What a wonderful journey I have traveled with CBS and the Disney Company," Musburger said. "Make no mistake, I will miss the arenas and stadiums dearly. Most of all, I will miss the folks . . . but the next rodeo for me is in Las Vegas!"
Live From South Point
The Vegas Sports Information Network will air live from the South Point Casino. Musburger will reportedly host a daily afternoon radio program that will focus on odds and sports betting.
VSiC is expected to launch next week ahead of Super Bowl LI.
Though there was speculation that VSiC would be a "tout service" that would sell betting opinions, it appears the network will simply express commentary free-of-charge to listeners. Countless websites already do just that, but VSiC will have one of the most recognizable voices in all of sports at its helm.
Sports Betting Fanatic
Musburger announced seven NCAA football championships, and some of the most iconic moments the game has ever seen.
Musburger had the call for Doug Flutie's Hail Mary pass that gave Boston College the win over Miami, and also was there for Villanova's historic upset over Georgetown in 1985.
Throughout his storied run, the announcer was also well known for often citing sports betting lines and his "friends in the desert."
Late in games when spreads were covered or upended, he would reference the score being more important to some than others. Since gambling on sports is illegal in the United States with the exception of Nevada, the remarks were often controversial.
Sports betting aside, perhaps his most notorious comments came during the 2013 BCS National Championship when he turned his coverage to Alabama quarterback AJ McCarron's girlfriend Katherine Webb. She was a crowned Miss Alabama a year earlier.
"When you're a quarterback at Alabama, you see that lovely lady, that's AJ McCarron's girlfriend. Wow! You quarterbacks get all the good-looking women," Musburger drooled. "What a beautiful woman. Wow!"
The following year, ESPN replaced Musburger for marquee games and instead transitioned him into the role of hosting its less-watched SEC Network.