Brazil President Approves Tourism Investment Program, Shortens Odds on Casinos
Posted on: May 20, 2020, 12:02h.
Last updated on: May 19, 2020, 04:09h.
Brazil President Jair Bolsonaro has signed off on an initiative that's geared towards attracting private investments to grow the country's tourism sector. That bodes well for advocates who believe casinos and integrated resorts could greatly benefit South America's largest nation.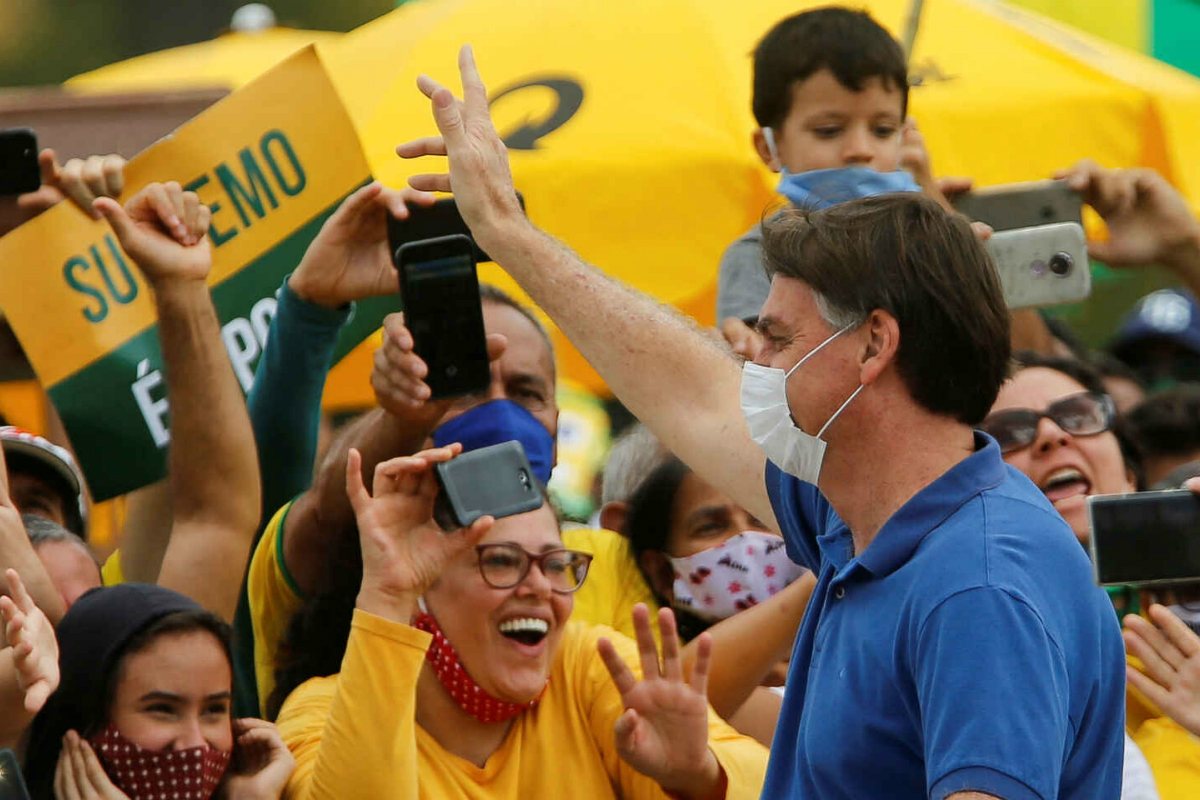 On May 14, Bolsonaro and Economy Minister Paulo Guedes gave their blessings to adding tourism to the country's Investment Partnerships Program (IPP). The IPP was created in 2016 under Brazilian Federal Law. The scheme is designed to coordinate and successfully deliver concessions to private companies making large investments in the republic.
Adding the tourism measure to the IPP is expected to better attract potential hospitality investments, and possibly casinos operators, should gambling become legal. Games Magazine Brazil reports that many of those who will oversee the tourism segment for the IPP have supported ending the country's prohibition on gambling.
All forms of gambling, other than the state-run lottery, were made illegal in 1946.
Carefree About Coronavirus
Brazil's economy has been in crisis since 2014. And COVID-19 is threatening to reverse any progress made in recent years.
Bolsonaro has taken a lackadaisical approach to the coronavirus. The country has more than 265,000 reported cases, and some 18,000 deaths. It's set to become the second-most infected coronavirus country, currently trailing No. 2 Russia by approximately 30,000 positive results.
While many countries have flattened the curve and are heading in the right direction, the coronavirus is only escalating in Brazil. "Within the emerging markets, Brazil is definitely the worse one when you look at the infection rates and mortality rate," Schroders economist Piya Sachdeva told Forbes this week.
Bolsonaro flouted social distancing this week, posing for pictures and holding children. This comes just as the mayor of Sao Paulo, Brazil's largest city, said the region's healthcare system is being overrun by coronavirus patients.
The Ministry of Economy is warning the country to brace for economic carnage as a result of the pandemic. And that's fueling gaming proponents to push legislation to authorize casinos. Several bills to legalize gambling have been introduced in recent weeks to the federal Chamber of Deputies – Brazil's version of Congress.
Luring Casino Giants
The mission of the IPP is to facilitate relationships between the Brazilian government, including ministries and regulatory agencies, with private companies that want to invest in the country.
One such potential casino investor is Sheldon Adelson, the founder and chairman of Las Vegas Sands, who has an estimated net worth of $31.3 billion. The 86-year-old gaming magnate has long expressed interest in building an integrated resort in Brazil.
Sands recently shocked the gaming world when it announced it was pulling out of the Japan casino bidding war. Adelson criticized the Japanese government, saying lawmakers made the market unattractive and the company's "goals there unreachable."
Brazil's IPP program as it relates to casinos could make the market more attractive, and certainly cheaper than the $10 billion investment Sands floated in Japan.