Bookies Slash Premier League Outsider Odds after Leicester City Headache
Posted on: August 8, 2016, 05:26h.
Last updated on: August 8, 2016, 05:28h.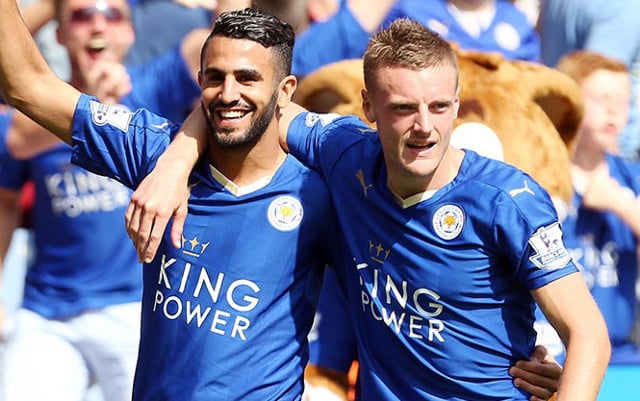 With the start of the English Premier League just days away, anyone looking for odds of 5001-1 on this one would be better off speculating on the chances of Elvis Presley turning up alive this year.
Those were the odds that many bookmakers were famously offering on incumbent champions Leicester City to win the EPL this time last year; the same as the aforementioned Elvis bet, but a proposition considered far less likely than the capture of the Loch Ness Monster, which was just 1000-1.
Never the type to make the same mistake twice, the bookies will forgo their insanely long-odds outsider bets, which were pretty much designed as a marketing stunt to get as many bettors as possible to stake small amounts of cash for extremely unlikely outcomes, almost as a joke.
But plucky Leicester's EPL win last year was no joke. The season before the last one, Leicester had been newly promoted to the EPL after a decade mired in the lower divisions. They spent the season battling relegation and survived by the skin of their teeth by somehow mustering a late run of wins.
Leicester 28-1
The combined cost of Leicester's usual starting 11 was around $30 million; that's less than half of the sum Manchester City paid for one player in the pre-season transfer window. Kevin de Bruyne cost over $76 million when he joined Manchester City from Wolfsburg a year ago.
Needless to say Leicester's stock has gone up and their odds have gone down. Star player Riyad Mahrez, whom Leicester acquired for $796,900 in January 2014, would now be worth upwards of $30 million ($39 million) in the transfer market, while the odds of Leicester repeating last year's feat is now around 28-1.
William Hill and Ladbrokes are offering just 1000-1 on newly promoted underdogs, like Burnley and Middlesborough, "doing a Leicester," hoping, at the same time, that the fans of those teams will be inspired to part with their cash on a completely hopeless proposition.
Major Misstep
The losses the bookies incurred from Leicester's win were no PR stunt, nor were they offset by the bettors who backed favorites. The greatest volume of soccer bets are on individual matches, or individual aspects of matches through live in-play betting. The handle for season-long speculation is, in fact, very low. The bookies make up for the lower margins on these bets by processing volume.    
The fact is, 5000-1 for Leicester turned out to be a gross miscalculation, one that was not adequately offset, and one that will not be repeated.
The one upside for the bookies is that this year season-long bets are up by 300 percent, which means that, providing Burnley and Middlesborough play like they're actually expected to, and Elvis and the Loch Ness Monster stay out of the picture, the bookies will have smiles on their faces again come mid-May,