UK Genting Casino Attacked by Machete-Wielding Masked Robbers for Second Time in Two Months
Posted on: June 19, 2017, 01:00h.
Last updated on: June 19, 2017, 12:33h.
Five masked robbers hit a Genting Casino in Edgbaston, Birmingham, UK last week, all brandishing machetes. The criminals took off with an unspecified amount of cash after traumatizing employees and gamblers, who were unsure if the attack was terror-related or not.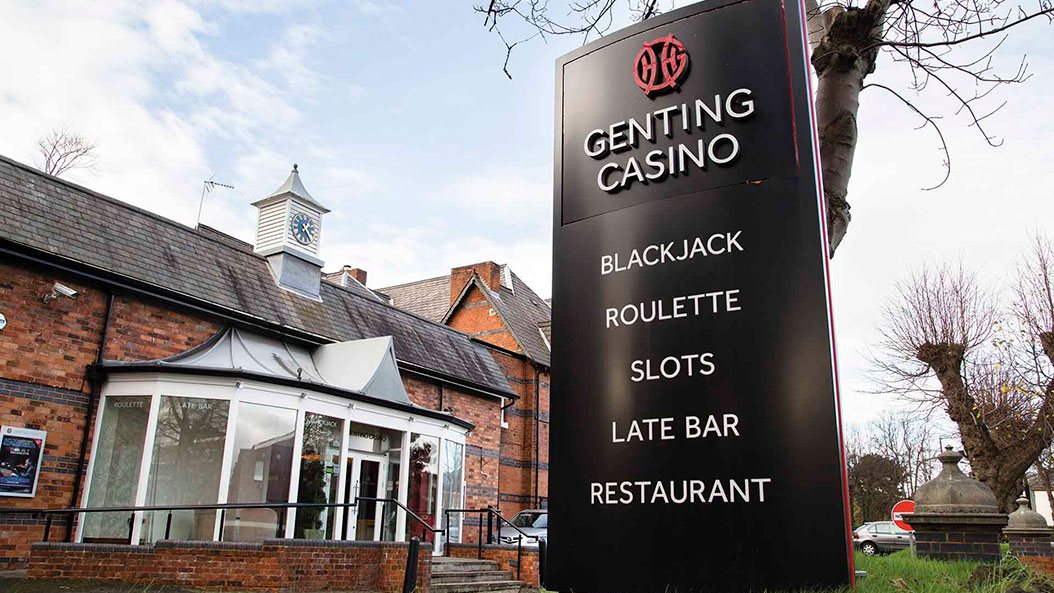 The robbers made off in a dark BMW sometime shortly after 2 am on Thursday, June 15. The sting comes almost two months to the day after an eerily similar burglary took place at the very same casino.
It was Easter Sunday, April 16, when five masked thieves, that time carrying axes and knives, stole cash from the same property. The casino's parent, Genting Group, a Malaysian-based gaming and hospitality conglomerate, ordered a full review of security measures at all of its regional gambling facilities following the incident. Apparently to no avail, however.
A patron who was at the casino during last week's robbery told the Birmingham Mail, "It seems nothing has changed." The unidentified gambler added that there's "no security at all."
Though the thieves displayed their weapons, frightening everyone, no one was killed. Employees and patrons did not escape unscathed, however: one cashier was punched, and a patron suffered a broken leg resulting from jumping out of a second-story window of the casino.
London on High Alert
While the Genting Casino robbery isn't thought to be linked to terrorism, the scare highlights the current state of unease among UK residents, and in gaming locales such as Las Vegas. But in London specifically, it's been a volatile few weeks.
In May, a bomber killed 22 at an Ariana Grande concert in Manchester. Then in early June, three perpetrators began stabbing pedestrians near the London Bridge. And just this past weekend, a van rammed into people exiting a mosque in the capital city.
Robberies at casinos in the UK have also become more frequent in recent years. With cashier cages holding large sums of money, paired with often relatively lax security measures, thieves are flocking to gambling floors. Before the Genting Easter Sunday burglary, a gang broke into the Grosvenor Casino on Christmas Day and made off with over $125,000.
Casinos and Terrorism
More consequential than financial theft is the growing concern over the potential for terrorism to hit inside casinos.
The Philippines has dismissed allegations that early June's Resorts World Manila attack was an act of terror, saying the man behind the killing that left 37 dead was a gambling addict intent on theft to pay off massive debts, but the threat for terrorism at a resort cannot be dismissed.
Last week, Paulo Chan, director of the Gaming Inspection and Coordination Bureau (DICJ) in Macau, stated the threat of terrorism is low in the city.
However, the United Nations Office on Drugs and Crime estimates that there are almost 1,000 individuals who are citizens of Asian countries who have joined the Islamic State's terrorism efforts. The agency has issued statements warning cities to be on the lookout for those jihadist militants who might be returning home, as the global coalition to rid the Middle East of ISIS continues to suppress the organization.
In the US, the Department of Homeland Security says in its most recent National Terrorism Advisory System Bulletin, "We face one of the most serious terror threat environments since 9/11."
Similar Guides On This Topic