Betting on Former VP Joe Biden? His Presidential Announcement Could Impact 2020 Odds
Posted on: April 25, 2019, 01:00h.
Last updated on: April 24, 2019, 03:45h.
Former VP Joe Biden is expected to officially announce his candidacy for the nation's highest office later today. Sources close to the Democrat say the news will be released via online video, and a fundraiser will be held this evening in Philadelphia.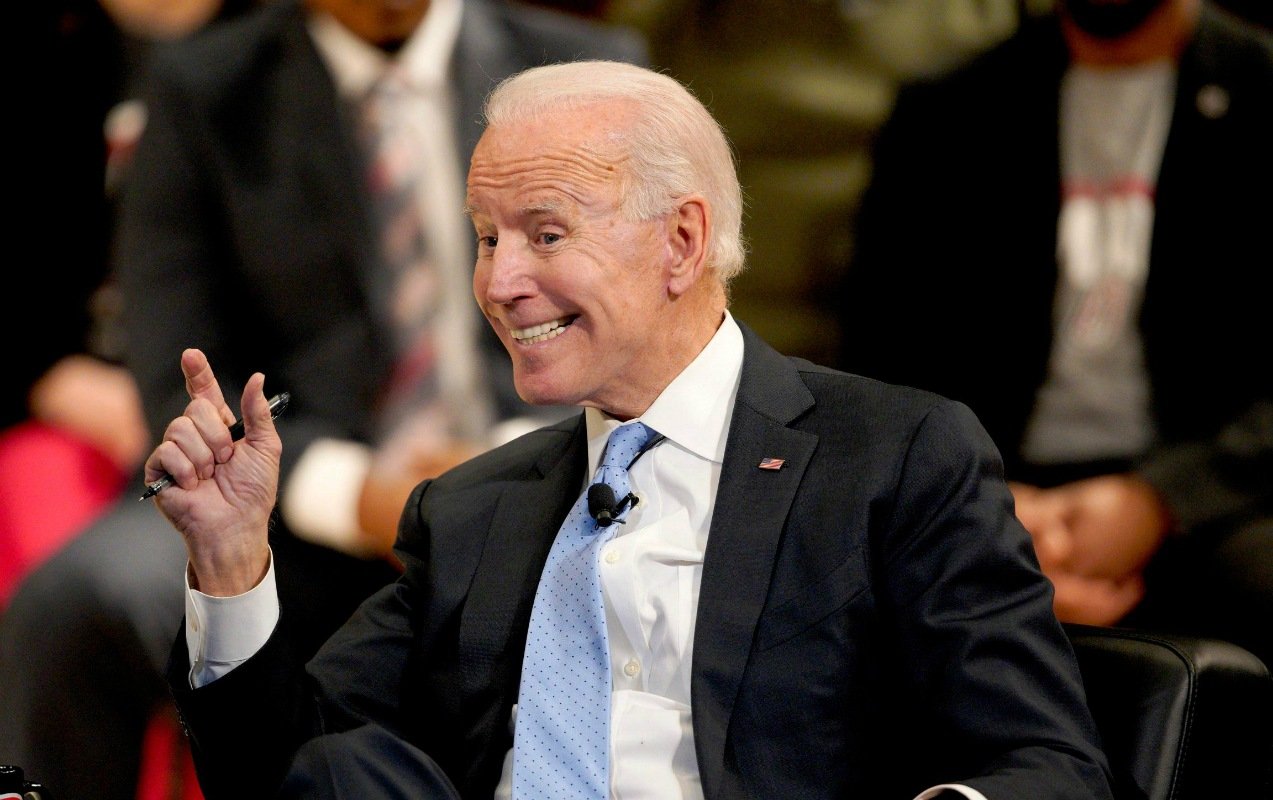 The news isn't exactly a surprise, as many political observers have long speculated that former President Barack Obama's right-hand man would enter the 2020 presidential race. That's perhaps why the political odds on both the Democratic primary and general election didn't overly react.
As for winning the Democratic ticket to go against presumed Republican incumbent President Donald Trump, PredictIt has Vermont Sen. Bernie Sanders and Biden the co-frontrunners at 24 cents a share. Should they win, PredictIt users who buy shares will see each redeemed at $1.
As for the 2020 general election winner, Trump remains the heavy favorite at 39 cents. Biden, however, is next at 18 cents (up one cent). Sanders is third at 15 cents.
This Will Get Ugly
Biden's candidacy adds a more mainstream Democrat to the party's crowded 2020 field. And perhaps one a bit more center than some of his far-left primary opponents.
The president isn't worried, telling reporters this week that Biden is simply "another low IQ individual." The commander-in-chief, a former casino owner, presumably isn't showing his hand, as there seems to be plenty of reasons why Biden could pose a serious threat to Trump's White House residency.
The RealClearPolitics average of five polls conducted since March has Biden winning head-to-head against Trump. The handful of studies come from Public Policy Polling, Emerson College, Politico, Rasmussen Reports, and Fox News.
Billionaire Michael Bloomberg says he's prepared to spend up to $500 million to make sure the president doesn't win re-election.
It's essential that we nominate a Democrat who will be in the strongest position to defeat Donald Trump," Bloomberg said in March. "We cannot allow the primary process to drag the party to an extreme that would diminish our chances in the general election and translate into 'Four More Years.'"
The family of late Sen. John McCain (R) – a former presidential nominee and Trump critic – is reportedly going to publicly support Biden's 2020 campaign. But Cindy McCain tweeted yesterday afternoon, "Joe Biden is a wonderful man and drear friend… However, I have no intention of getting involved in presidential politics."
Last month, Trump told reporters he was "never a fan" of Mr. McCain, "and I never will be." During his 2016 campaign, then-candidate Trump said the Arizona Senator was "not a war hero. He was a war hero because he was captured. I like people who weren't captured."
Old Man's Game?
We're 557 days away until November 3, 2020. And the top three contenders are collectively 225 years old – or 75 on average. Sanders is 77, Biden 76, and Trump 72.
America is apparently fine with their ages, as the trio continue to dominate the odds. Overseas where such gambling is permitted, Trump is the odds-on favorite at betting shops at 5/4. That implies odds of 44.44 percent, with a $100 bet and the president winning re-election netting $125.
Sanders is next at 6/1 (implied odds 14.29 percent, $100 nets $600), and Biden third at 8/1 (implied odds 11.11 percent, $100 nets $800).
Most Read

Latest Casino Stocks:
Retrieving stocks data...
Retrieving stocks data...
Retrieving stocks data...
Retrieving stocks data...
Retrieving stocks data...