Sen. Bernie Sanders Hospitalized in Las Vegas, Campaign Suspended, Political Odds Adjust
Posted on: October 2, 2019, 09:35h.
Last updated on: October 2, 2019, 10:06h.
Sen. Bernie Sanders (D-Vermont) is stepping off the campaign trail after experiencing "chest discomfort," and as a result, political betting lines are moving in Sen. Elizabeth Warren's (D-Massachusetts) favor for the 2020 Democratic nomination.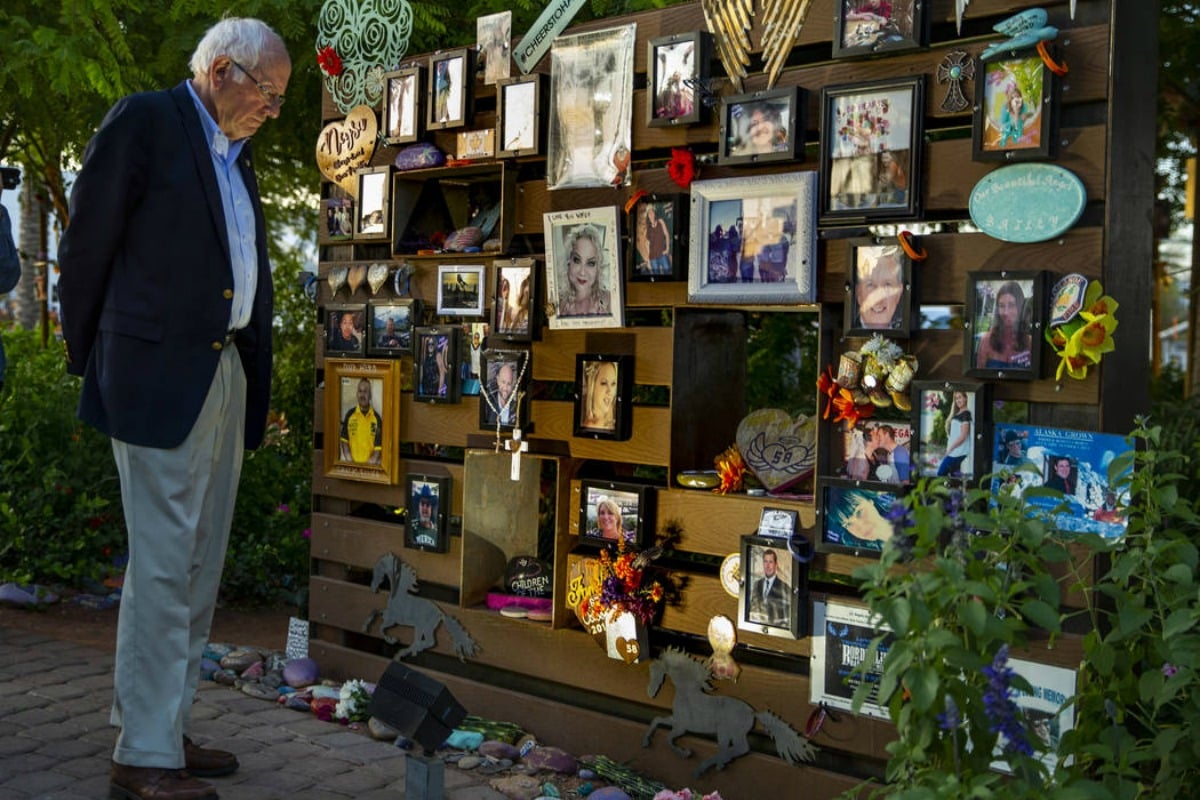 On PredictIt, Sanders' shares of securing his party's nod for the 2020 general election against President Donald Trump tumbled sharply on the breaking news.
"Following medical evaluation and testing he was found to have a blockage in one artery and two stents were successfully inserted," Sanders' Senior Advisor Jeff Weaver said this morning. "Sen. Sanders is conversing and in good spirits. We are canceling his events and appearances until further notice, and we will continue to provide appropriate updates."
Sanders is hospitalized in Las Vegas, but where he's being treated hasn't been made public. He was to attend a forum on gun control later today.
Warren, who was already the 2020 Democratic frontrunner, is benefiting from Sanders' exit. Her shares increased six cents, past the 50-cent threshold.
Former VP Joe Biden is next at 26 cents, and Andrew Yang third at a distant 12 cents. Despite not even running, former First Lady and Secretary of State Hillary Clinton is fourth at seven cents. Sanders is down to six cents.
UK oddsmakers legally permitted to take wagers on the outcome of US elections have Warren the Democratic favorite at even money. Biden is at 4/1, and Sanders 12/1.
Fundraising Results
At 78 years old, Sanders is the oldest candidate in the 2020 field. Biden is 76, and Warren 70. The president is 73.
The longtime senator from Vermont and perennial presidential candidate's hospitalization comes just hours after his campaign announced it had raised $25.3 million in the third quarter of 2019. Warren hasn't yet unveiled her prior three-month fundraising results.
Trump and the RNC raised $125 million in July, August, and September.   
Health Matters
Few forget then-Democratic presidential candidate Hillary Clinton's stumble upon leaving the 9/11 memorial in September of 2016. Thought to be the heavy favorite at the time to win the presidential election in less than two months, concerns regarding her health were raised following the video emergence.
The images showed Clinton appear to lose her footing as she tried to enter a van, with staff members holding her up and helping her into the vehicle. The campaign at the time said she was "overheated," but the Trump campaign went on the offensive and called into question her health.
Trump in 2016 routinely said she "lacks the mental and physical stamina" to serve as president. Sanders' exit from the campaign trail could do irreparable harm to his 2020 chances.
The PredictIt market asking who will win the 2020 presidential election has Trump remaining the favorite at 40 cents. Warren is next at 33 cents, and Biden third at 15 cents. Sanders has seen his chances go from eight cents to just four cents on his hospitalization.
Similar Guides On This Topic