Belgium Joins the Netherlands in Declaring Loot Boxes to be Illegal Gambling
Posted on: April 27, 2018, 10:30h.
Last updated on: April 27, 2018, 10:12h.
The Belgian Gaming Commission (BGC) has found that loot boxes in video games are "in violation of gambling legislation," meaning that they can no longer be included in games that are sold in the country.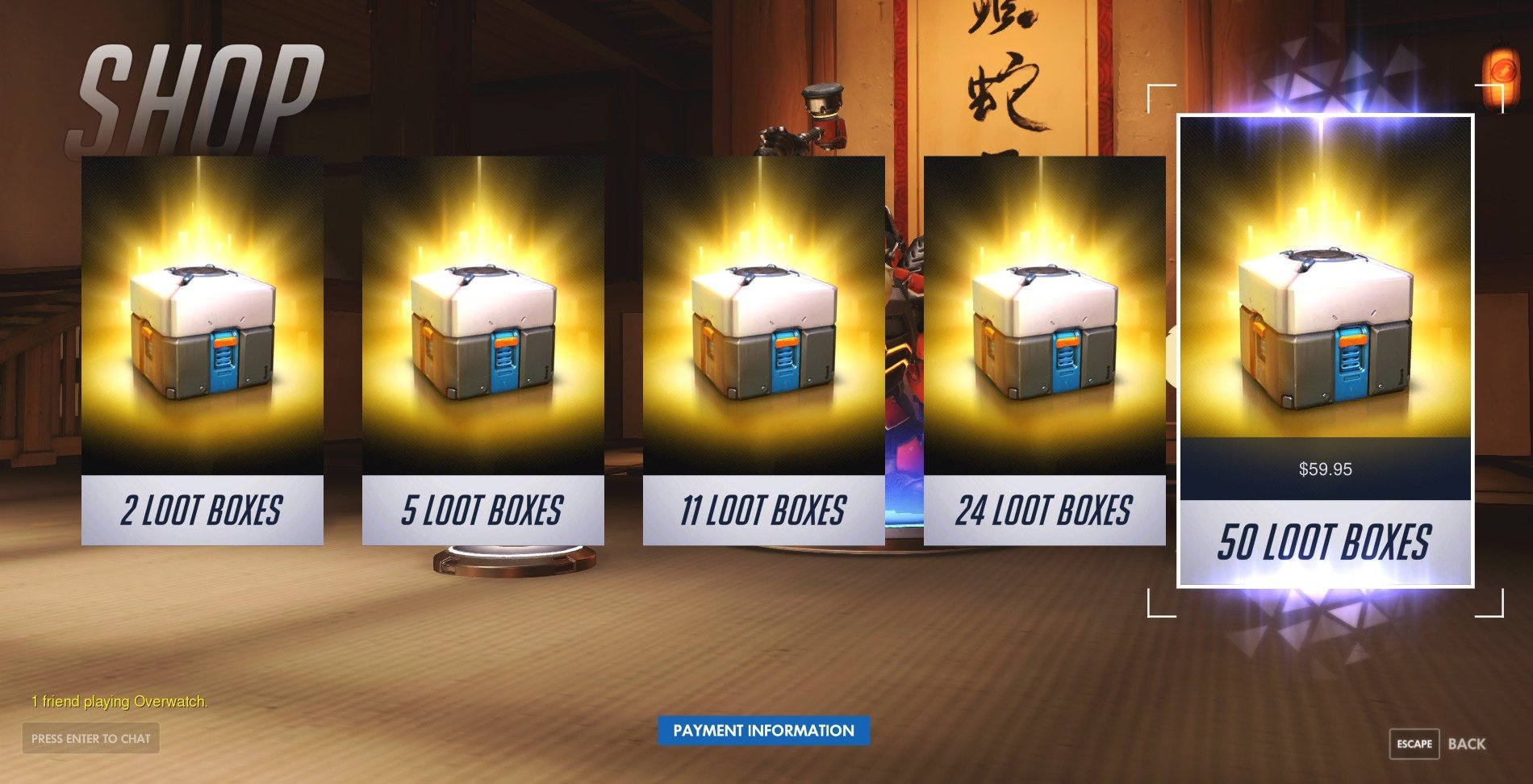 The decision comes following a five-month investigation that looked at four different games: Star Wars Battlefront II, Overwatch, Counter-Strike: Global Offensive, and FIFA 18. Of the four, BGC officials determined that Battlefront II was the only game that didn't violate Belgian laws.
Interestingly, Battlefront II avoided that designation despite being the game that intensified the debate over loot boxes and first prompted the investigation. But the controversy over the micro-transactions caused Electronic Arts to pull loot boxes from the game, and the company confirmed in March that they would not be coming back, allowing them to pass the BGC review.
Publishers Could Face Fines, Jail Time
As for the other three games, officials warned that failing to comply with Belgian law could lead to fines of up to €800,000 ($970,000) and up to five years in prison for publishers, with those punishments potentially doubled if minors are involved.
"We have already taken numerous measures to protect both minors and adults against the influence of, among other things, gambling advertising," said Minister of Justice Koen Geens in a statement. "That is why we must also ensure that children and adults are not confronted with games of chance when they are looking for fun in a video game."
According to a report by GamesIndustry.biz, there is no timeline for the publishers – Electronic Arts, Activision Blizzard, and Valve – to comply with the law, as officials seem to understand that the companies can't significantly alter their games instantaneously.
"We decided to first go have meetings with the sector, then we are going to look into what they have to do," a spokesperson for Geens told GamesIndustry. "There is no timing on things for the moment."
In-Game Gambling or Harmless Fun?
Loot boxes are an element found in many modern video games in which players can spend money to unlock various perks like characters, equipment, or cosmetic upgrades. What makes these purchases border on gambling is the fact that the rewards are often random. While players may have an idea of what possible rewards they could receive, the actual prize isn't known until the box is paid for and opened.
While these elements have become controversial in the gaming world, reaction from government officials has been mixed. While some US officials have condemned the practice, American authorities appear to be comfortable with allowing loot boxes, as players are guaranteed to get some reward out of every purchase. Similarly, the UK Gambling Commission has said they do not consider loot boxes to be gambling.
But last week, Dutch officials gave publishers until June 20 to make changes to their games after finding that loot boxes were "similar to gambling games such as slot machines and roulette."
Nonetheless, publishers continue to say that their games aren't about to turn kids into gambling addicts.
"We strongly believe that our games are developed and implemented ethically and lawfully around the world," a spokesperson for EA told GamesIndustry. "We care deeply that our players are having a fun and fair experience in all of our games, and take great care to ensure each games is marketed responsibly, including in compliance with regional ratings standards."