Belgian Regulators Push for More Gambling Restrictions
Posted on: June 23, 2014, 05:30h.
Last updated on: June 20, 2014, 04:33h.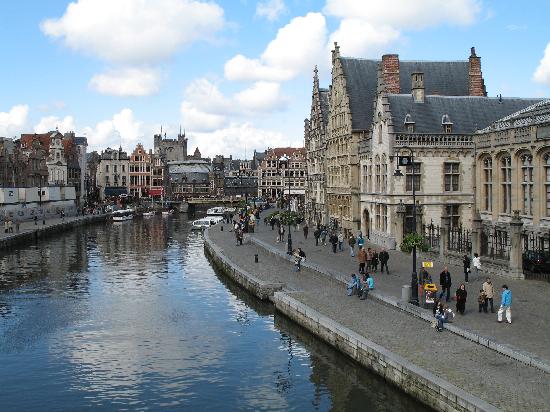 In a world where more and more nations are liberalizing their online gambling sectors to allow for increased competition, Belgium has been something of an outlier. While they haven't banned Internet casinos, they have been very aggressive about blacklisting sites that they do not approve of, forcing Internet Service Providers to block access to them and preventing them from operating in the country.
But while these measures have kept the Belgian online gaming marketplace rather restricted, regulators in the nation want to go even further. In an open letter to the next government of Belgium, the Belgian Gaming Commission (BGC) has requested further restrictions on the gambling industry and a tighter legal framework for approved operators to work within.
The request comes as the BGC reports that nearly three times as many players in the country participated in online gambling when compared to those who used land-based gambling venues within the country. In the Commission's opinion, Internet gambling can't be considered "as a normal economic activity," and as such, the heavy use of such sites is concerning.
Concerns Over Playing Identification, Participation by Minors
One of the major concerns expressed by the BGC is their feeling that player identification software is lacking. This is a common issue for online gambling operators around the world, depending on just how certain one wants to be about who is playing on a given account: verification can be very strong during the sign-up process, but it is much more difficult to be certain who is using that account afterwards.
The Commission pointed out that this is important for Belgium, as a law that does not allow individuals involved in a collective debt procedure to participate in gambling activity could be undermined if players can get around identification at online sites. As such, they've recommended using national registration numbers to offer improved control over account identification, and have proposed legislation that would put this into effect.
The BGC has also recommended cracking down on social gaming. The Commission has argued that these games can steer players towards real money games later on, making them dangerous for minors. But while there may be a link between social and real money gaming, the Belgian government hasn't shown much of an interest in regulating such games so far.
Commission Wants to Target Players on Blacklisted Sites
Finally, the BGC also asked for more general restrictions on the Internet gaming industry in the country. The Commission accused the government of being more interested in generating revenues from online gambling than following the intent of the nation's legislation on the topic, which they say was designed to only offer Belgians a limited selection of legal games.
With that in mind, the Commission's recommendations included some strong measures to restrict the gaming industry. For instance, they've floated the possibility of prosecuting individual Belgians who are gambling outside of the regulated Belgian sites. In addition, they've asked for a larger budget and more personnel for the BGC itself to help in enforcement of current and future laws. This would be on top of a recent doubling of the number of inspectors on the BGC staff, as well as earlier threats to go after players who gamble on blacklisted sites.
Any new restrictions would further cement Belgium's reputation as one of Europe's most heavily regulated online gambling markets. The nation has consistently added popular (but unapproved) websites to its blacklist, with nearly 100 sites now blocked in the country. Only approved sites that have partnered with local brick-and-mortar casinos are allowed to offer online betting in the country.