Barking Dog Leads to Lottery Windfall for Taiwanese Couple
Posted on: January 27, 2023, 01:34h.
Last updated on: January 27, 2023, 02:02h.
As a cold snap blankets parts of Taiwan, things are heating up for one local couple. Thanks to a barking dog in a lottery shop, they scored a nice payday from a scratch-off lottery ticket.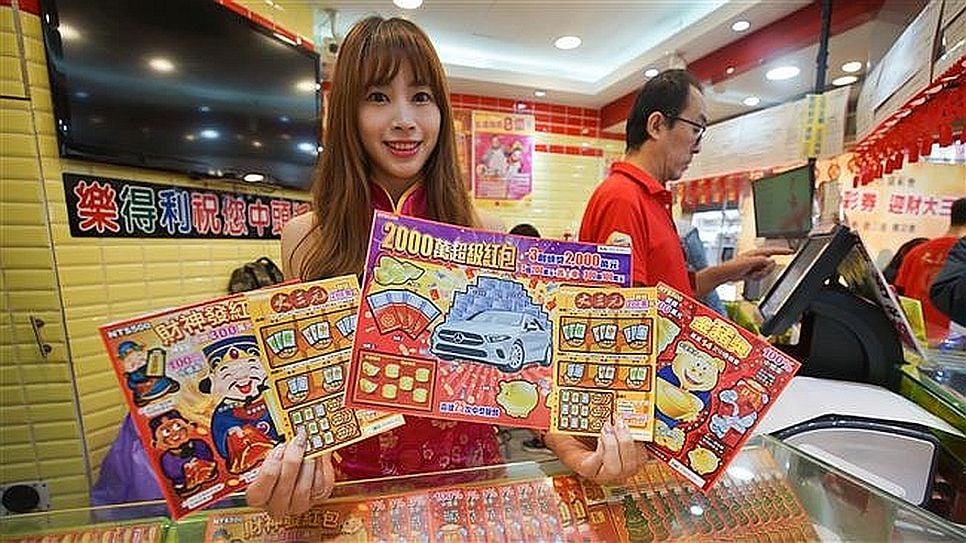 The couple were out on the town in New Taipei on Wednesday when they made a quick stop in a local store, according to Taiwan's lottery operator, Taiwan Lottery Co. Doing what dogs do, the store owner's canine companion began barking, drawing the couple's attention.
If it hadn't been for him, they may not have bought a lottery ticket in the same store. It turned out to be a lucrative decision, as they walked away TWD1 million (US$33,132) richer.
Barking At The Moon
The unidentified couple, in their mid-50s, took the dog's interjection as a sign they should purchase a lottery ticket. They chose the Super Red Envelope, the same scratch-off lottery option that recently awarded someone TWD$2 million (US$65,000) and a new Mercedes SUV.
While they didn't win the TWD20 million (US$658,200) top prize the lottery offers, the couple should still be happy with their results. Each ticket costs about $65, which left them with more than $33,000 in net winnings.
Media outlet Focus Taiwan shed some light on why the barking dog may have led to the purchase. It explained that Mandarin Chinese has a name for the sound – wang – a barking dog makes, which is similar to the word for prosperous.
Therefore, the couple saw the dog's singing interlude as the perfect sign to buy a ticket. At least, that's the story the shop owner gave to Taiwan Lottery officials.
Some people find inspiration for participating in the lottery in unique places. But if it leads to a win, there's nothing wrong with it. Another Taiwanese man won with a Super Red Envelope following a smile.
A shop in Taichung had a Buddha idol on display, welcoming visitors as they entered. This week, it "smiled" at a visitor, which, as he relayed the story, gave him the confidence to buy a ticket.
It paid off, as he also won TWD1 million. Perhaps the idol does have a way of bringing good luck, as it was a gift from a previous lottery winner.
Talking To The Moon
As welcome as those winnings are, they don't beat the jackpot from Taiwan's Lotto 6/49 draw from last Friday. It had over TWD200 million (US$6.6 million) up for grabs, and a single ticket hit all six numbers.
There were also plenty of other winners who took home different amounts for picking the right four or five numbers. They were able to collect from TWD2,000 to 1.72 million (US$465 to $57,135).
The Lunar New Year has begun, with the holiday period running from January 20 to 29. Taiwan Lottery has increased the prizes for several lottery products in response, and players are already taking home big money.
The Super Red Envelope is proving to be among the most popular, partly because of the huge prizes it offers. So far, one person has one the top prize of TWD20 million (US$658,200) and two have won the second-tier prize of TWD$2 million and the SUV. In addition, 173 have won TWD1 million (US$32,910) of the third-tier prizes.