Australian Casino Fined More Than $60K for Allowing Minors on Gaming Floor
Posted on: August 16, 2020, 12:26h.
Last updated on: August 17, 2020, 02:20h.
An Australian casino was fined AUD 90,000 ($63,712) after regulators found that it allowed three minors onto the gaming floor, and, in some cases, let them gamble.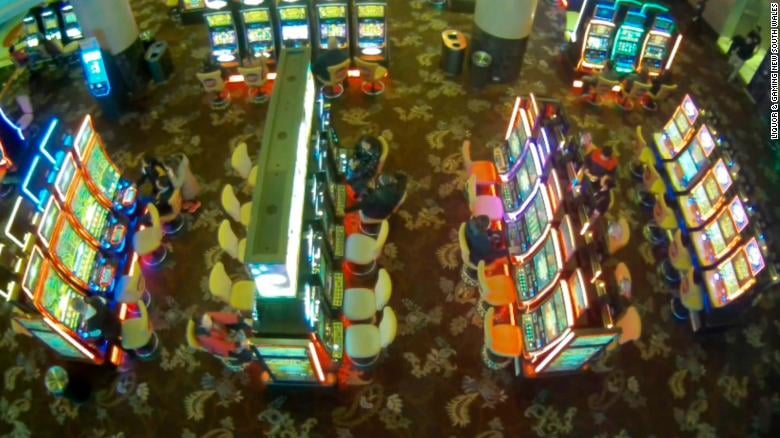 Liquor & Gaming NSW levied the fine on the Star Casino, according to News.com.au and CNN. Liquor & Gaming NSW is the regulatory body for casinos in New South Wales.
In one instance, a Chinese family on vacation found a way to get their 12-year-old daughter on the gaming floor. The mother reportedly held an exit door open, which helped her avoid security detection. They eventually met up with the father.
The girl made more than 20 bets on video poker games during the 17-minute period they were on the floor. Security only detected them as they attempted to leave.
It's quite staggering that the young girl's parents facilitated her entry in such a deceptive manner, let alone allowed their daughter to gamble," Philip Crawford, NSW Independent Liquor & Authority Chair, said in a statement.
Guests must be at least 18 to enter the gaming floor.
Teens Enter Casino, Get Drinks
In another instance, a 16-year-old girl entered The Star at a VIP entrance. She was escorted by an older male customer who had a loyalty membership status. No one asked the girl for identification at that point.
She ordered a Red Bull and vodka at a bar. But when she tried to enter a nightclub within the casino, her luck ran out as she was finally asked to produce her ID. At that time, club security noticed "the dissimilarity" between herself and the identification photo.
In the final incident, a 17-year-old boy stayed on the gaming floor for more than three hours. Surveillance footage indicates the teen had at least 15 engagements with casino floor staff.
While he was on the floor, the video shows he managed to play more than 40 rounds of roulette, more than 20 hands of poker, and enjoy an adult beverage. The incidents happened last year and were among more than 30 occasions when a minor was able to make their way to the gaming floor in 2019. That was down from 35 the year before.
The Star self-reported the violations, and Crawford said he appreciated its cooperation.
"The penalty indicates that every breach requires a regulatory response befitting the risk of harm to young people and the community," he said.
About The Star
The Star is the second-largest casino in Australia, behind only the Crown Casino in Melbourne. It's owned by Star Entertainment Group, a publicly traded, Australia-based gaming company.
The 25-year-old posh resort features two gaming areas, 15 bars and restaurants, and more than 350 hotel rooms.
Like casinos in the US, The Star is currently open, but at a limited capacity. The main casino floor is divided into three zones, with each zone accommodating 300 people each. Guests also can only access one zone per day.