Australia Could Require Facial Scan for Online Gaming Players, Raising Concerns
Posted on: November 4, 2019, 05:55h.
Last updated on: November 4, 2019, 10:18h.
Australian online gamblers — or those who want to watch adult content on their computers — may soon have to agree to a facial scan.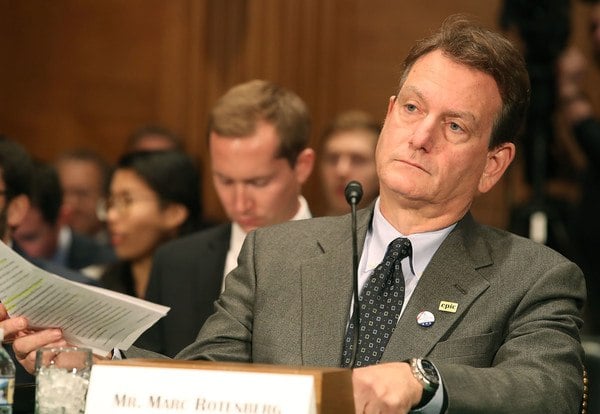 Under a legislative proposal, access to sites would not be granted until the image is compared with existing government photo databases, such as those from driver's licenses. That way, the user's age would be confirmed.
Australia's Parliament has yet to approve the Identity-matching Services Bill of 2019. Politicians are still wary of privacy concerns.
The Australian plan is getting mixed reaction from US experts. It is praised for being less intrusive than other options. But there are still concerns over privacy rights.
In the context of online gambling, the use of facial recognition is particularly effective where the scan can be compared to government databases such as drivers' license photos or passports," Anthony Cabot, Distinguished Fellow of Gaming Law at UNLV Boyd School of Law, told Casino.org.
He explained worries over privacy are less extensive under such a scenario because a patron voluntarily participates in the process.
"If the patron does not want to share his or her facial characteristics or other biometrics used to verify identification, they can simply opt not to play on the site," Cabot explained. He also highlighted some less intrusive approaches that could be used to verify identities.
Less Intrusive Options
For example, a patron could allow a gambling operation to access credit records and have their identity confirmed by asking a series of questions that are unique to the user, Cabot said. The gaming venue could provide several former addresses and ask the user to identify which one correctly applies to them, Cabot said.
Or, the site could use a Skype-type session. The user would communicate by video conferencing and there could be something like a face-to-face ID check, Cabot added.
He said such collected data also can be used by online sites to help enforce player exclusion lists.
Also, scanning can assist casinos and gaming companies for compliance, law enforcement, and even marketing efforts, he added.
"Certainly, land-based casinos have used video surveillance for decades for law enforcement and security purposes," Cabot said. "The use of facial recognition technology in conjunction with the video surveillance is more recent, but has proven useful."
When it comes to marketing, one issue involves whether a patron agrees to "opt-in" before the casino collects and stores individual data on a player, Cabot said.
Many players already agree to opt-in to player clubs and benefit by the tracking of their casino play, Cabot said.
If facial recognition can eliminate their need to retain and use a player's club card and provide better services and benefits, this should not be controversial if the use is confined to what the player has expressly consented," Cabot advised.
"If the player has not opted-in, then questions may arise as to the use and scope of facial recognition," Cabot warned. "Casinos already use humans to recognize and service anonymous players in the casino for the purpose of rewarding play and encouraging repeat business. But facial recognition tied with external databases could provide the casino with player identification and the ability to maintain detailed play records," he said.
What happens to the biometric information after it is collected, could lead to privacy issues, too. Collected images could be abused or hacked.
"Any data retained by a commercial enterprise could be compromised if effective security precautions are not implemented," Cabot said. "This is a major concern regardless of the nature of the business, whether it be financial services, healthcare, legal services or a myriad of other businesses."
Marc Rotenberg, president of the Electronic Privacy Information Center, a privacy advocacy group, further told Casino.org, "The use of face scans will almost certainly raise privacy concerns for customers and compliance issues for casinos. A better technique would provide confirmation of age without revealing actual identity."
UNLV Law School Conference
To examine some of these issues, UNLV Boyd School of Law has scheduled a conference on January 17, 2020 that focuses on the growing implementation of biometrics and artificial intelligence in the casino industry. Among the topics to be covered are privacy, public policy, and regulatory implications.
Also, data breaches, patron rights, casino responsibilities, and the current state of biometrics law and regulation will be discussed.