Atlantic City Officials Hope New Resorts Will Return Declining Visitation Rates
Posted on: April 5, 2018, 10:30h.
Last updated on: April 5, 2018, 11:37h.
If the two new Atlantic City casino resorts expected to open later this year are to be successful, visitor trips to the beachfront town are going to need to change course from 2017.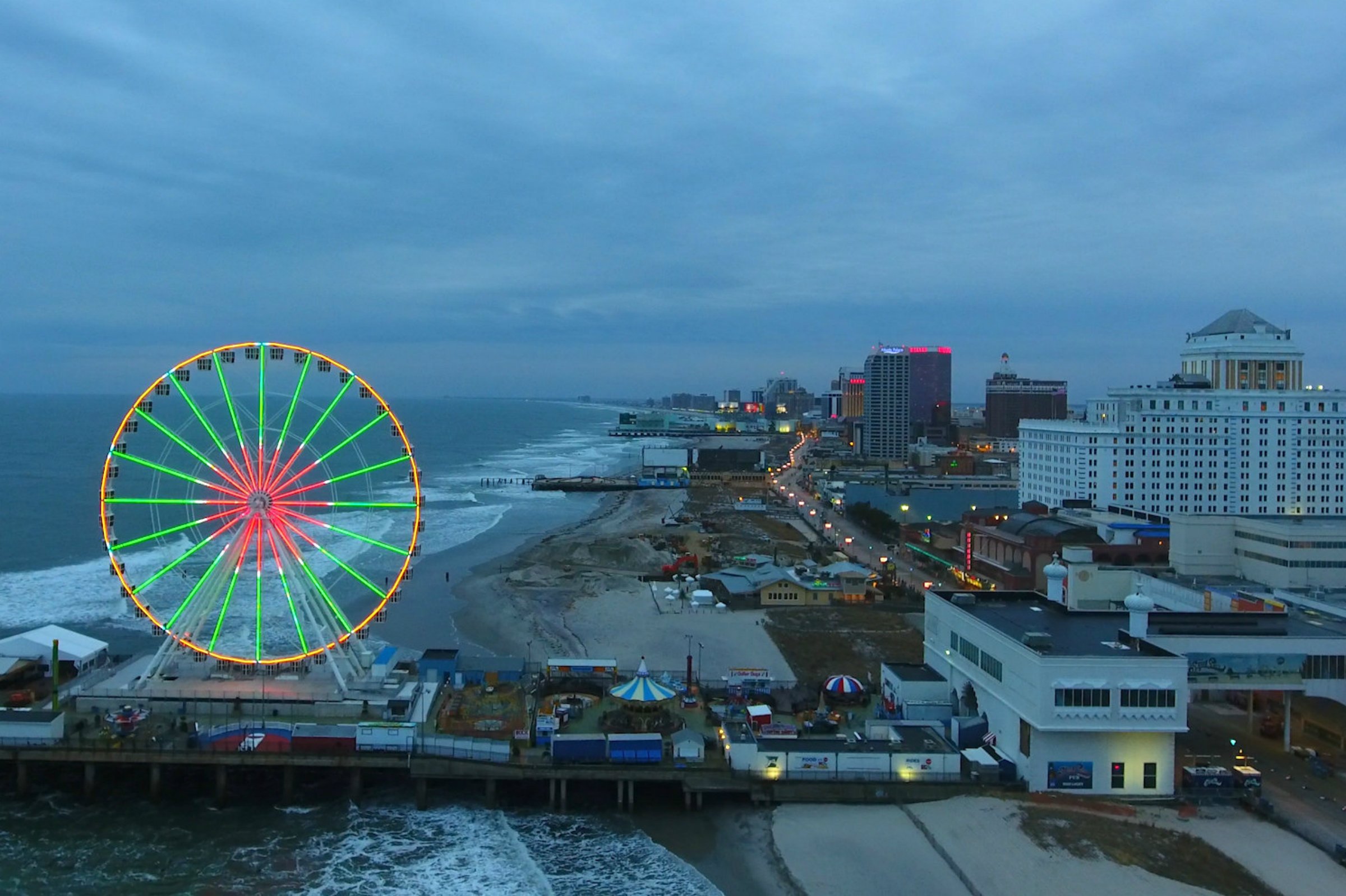 Stockton University's Lloyd D. Levenson Institute of Gaming, Hospitality & Tourism reports this week that visitor trips to Atlantic City totaled 24.1 million last year, a 1.2 percent decline compared to 2016 and the lowest number since 1982. Using statistics compiled from the South Jersey Transportation Authority "and other data," the institute says key indicators suggest fewer people ventured to the resort town.
Anthony Marino, a former Stockton University professor, cites in the Institute's quarterly publication Light's On that traffic at the Pleasantville Toll Plaza (the closest to Atlantic City) decreased nearly two percent in 2017.
Roughly 92 percent of visitor trips to Atlantic City come by car, with the AC Expressway the primary in and out artery. Casino charter buses also reported 103,000 fewer passengers for the first three quarters of 2017 compared to the previous year.
Fourth quarter 2017 statistics on casino bus trips are not yet available.
Though Atlantic City visitation was at near-record lows, the remaining seven casinos posted their second consecutive gross gaming revenue (GGR) annual gain, with land-based income up 0.3 percent, and 2.2 percent when internet gambling is included.
Inbound Optimism
Despite the dreary visitation numbers, Marino predicts a reversal of fortune for Atlantic City in 2018.
Hard Rock is reimagining the former Trump Taj Mahal into a rock 'n' roll-themed resort, and the shuttered Revel is being reopened as Ocean Resort Casino. Marino believes the new properties will spur return trips from visitors who stayed away in 2017.
"Both properties have super-sized casino floors and ample space to include celebrity chef restaurants, exciting entertainment venues, conference and business facilities, plus other amenities to attract non-gaming business," Marino details.
"The new arrivals to the Atlantic City tourism market can certainly be expected to generate considerable publicity and large crowds," he concluded.
Casino operators surely hope Marino's predictions are accurate. Through February, GGR in Atlantic City is down almost 11 percent.
Combatting Saturation
Four casinos closed in 2014 and the Taj shuttered in 2016. Multiple gaming and economic analysts concluded that a smaller number of casinos is good for Atlantic City's long-term fiscal health, as demand has declined due to gambling expansion in nearby states.
Fitch Ratings opined recently that Hard Rock and Ocean Resort coming back isn't necessarily a good thing. Marino, however, says the seven still open for play will properly adjust to returning competition. He says they "will meet the challenge … by increasing their outreach programs to current customers and advertise to potential new ones."
Marino believes the recent opening of "The Wheel" at Steel Pier, a 227-foot Ferris wheel, will also grow tourism.
"The result of all this activity should be a significant surge in visit trips to Atlantic City this summer," Marino asserts. "Southern and central New Jersey are guaranteed to be filled with many thousands of beach and ocean visitors who can be targeted to include a trip to see the new attractions."