Atlantic City Mayor Who Promised Casino Shakeup Embezzled $87,000 From Youth Basketball Program, Faces 20 Years
Posted on: October 4, 2019, 01:05h.
Last updated on: October 4, 2019, 05:18h.
Atlantic City's Democratic mayor Frank Gilliam Jr resigned on Thursday after pleading guilty in a federal court in Camden, New Jersey to one count of wire fraud. He admitted to siphoning $87,000 from a charity youth basketball program into his own pockets.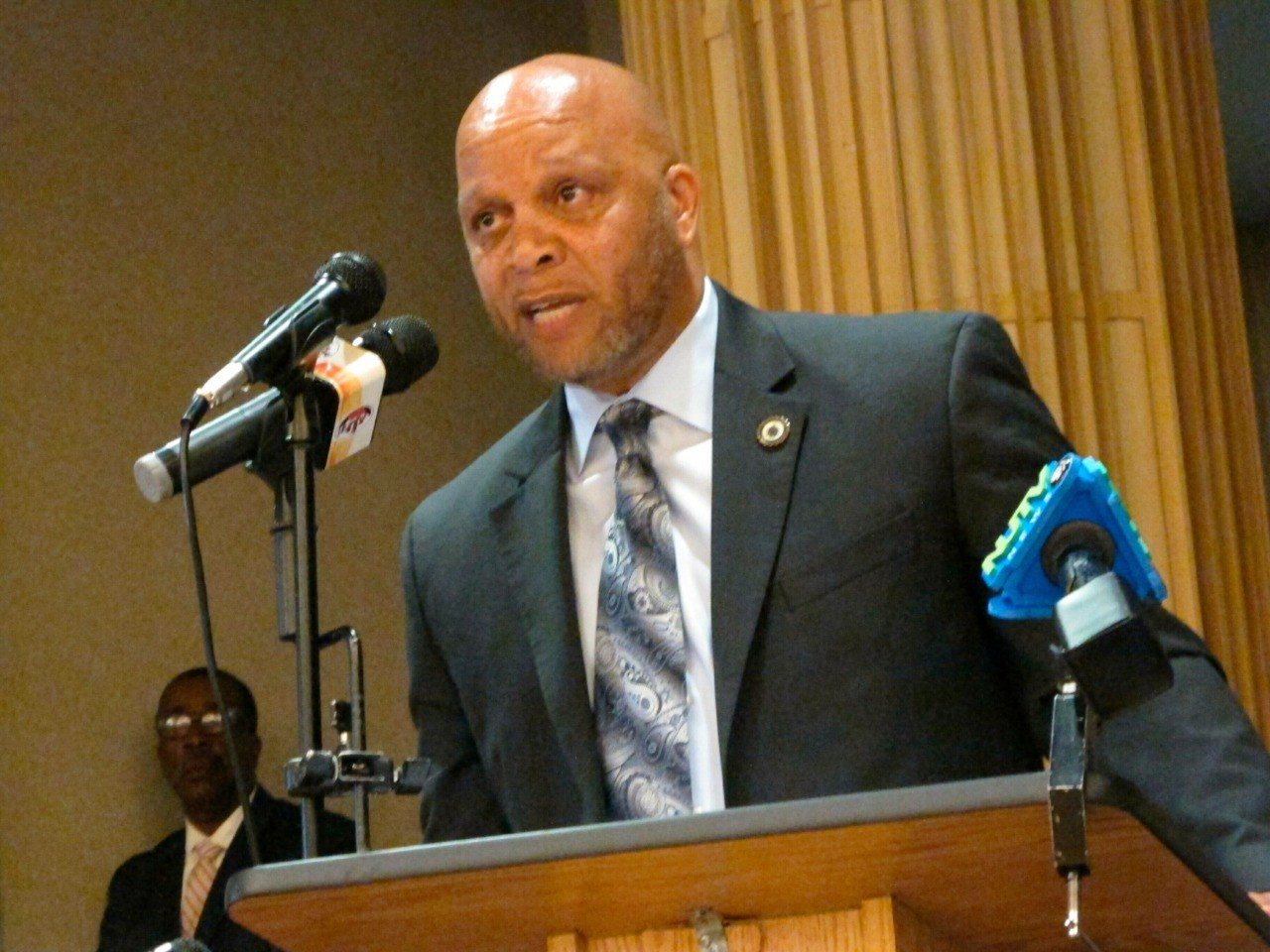 His plea comes less than a year after he was cleared of assault and harassment charges stemming from a late-night fistfight in the parking lot of the Golden Nugget Casino. Gilliam is now facing up to 20 years in prison and a potential fine of $250,000 if convicted in the current wire fraud case.
While local press reported early Thursday that Gilliam was due to appear in front of US District Judge Joseph Rodriguez later that morning, the reason for the hearing was unknown until the bombshell was dropped in court.
But trouble had been brewing for Gilliam since December 2018, when the FBI raided his home, seizing computers and more than $40,000 in cash.
Governor Weighs In
Gilliam's resignation came on Thursday night, but according to The New York Times, he initially resisted pressure from New Jersey's Democratic Governor Phil Murphy to quit.
Murphy said Gilliam's actions were "despicable," adding he had "squandered the trust of his community."
It is with a heavy heart that I tender my resignation as Mayor of the City of Atlantic City, effective immediately," Gilliam wrote in an official statement. "I would like to apologize to the residents of the great city of Atlantic City, who deserve stability and respect."
Gilliam was elected mayor after an extended period of economic downturn in Atlantic City, which saw the closure of four of its 12 casinos. He criticized his Republican predecessor, Don Guardian, for allowing the state to take over the city finances.
He promised change, blaming the city's misfortunes on poor city governance and on the casinos. He vowed to reinvent the town as a family friendly destination.
"We've lost our identity because of gaming," he said. "If everyone got to the table, Atlantic City would find its way."
$10,000 Accident
In March 2008, a New Jersey judge dismissed a complaint against Gilliam regarding the alleged misappropriation of a $10,000 check from the Atlantic City Democratic Committee (ACDC).
Gilliam claimed it had been a mistake and later returned the money.
Judge Bernard DeLury of the New Jersey Superior Court said there had not been a "scintilla of evidence" that the incident was anything but an honest error.
But questions about Gilliam's character remained because of press reports that he had a restraining order filed against him in 1997 for domestic violence, and that he appeared to have invented a master's degree in social work from San Francisco State University out of thin air.
Gilliam continues a long tradition of Atlantic City mayors who have ended their tenure with prison sentences looming. These include Michael Matthews, who was charged in 1983 with accepting money from Nicodemo "Little Nicky" Scarfo, the late, psychotic head of the Philadelphia crime family, as well as from an FBI undercover agent.
Most recently, Bob Levy was sentenced in 2007 to three years' probation for lying about his military record in order to obtain veterans' benefits.
Similar Guides On This Topic