Atlantic City Maintains Monopoly, New Jersey To Control City's Finances
Posted on: November 10, 2016, 09:48h.
Last updated on: November 10, 2016, 10:24h.
Atlantic City was on both the winning and losing ends of politics this week, following Tuesday's election referendums.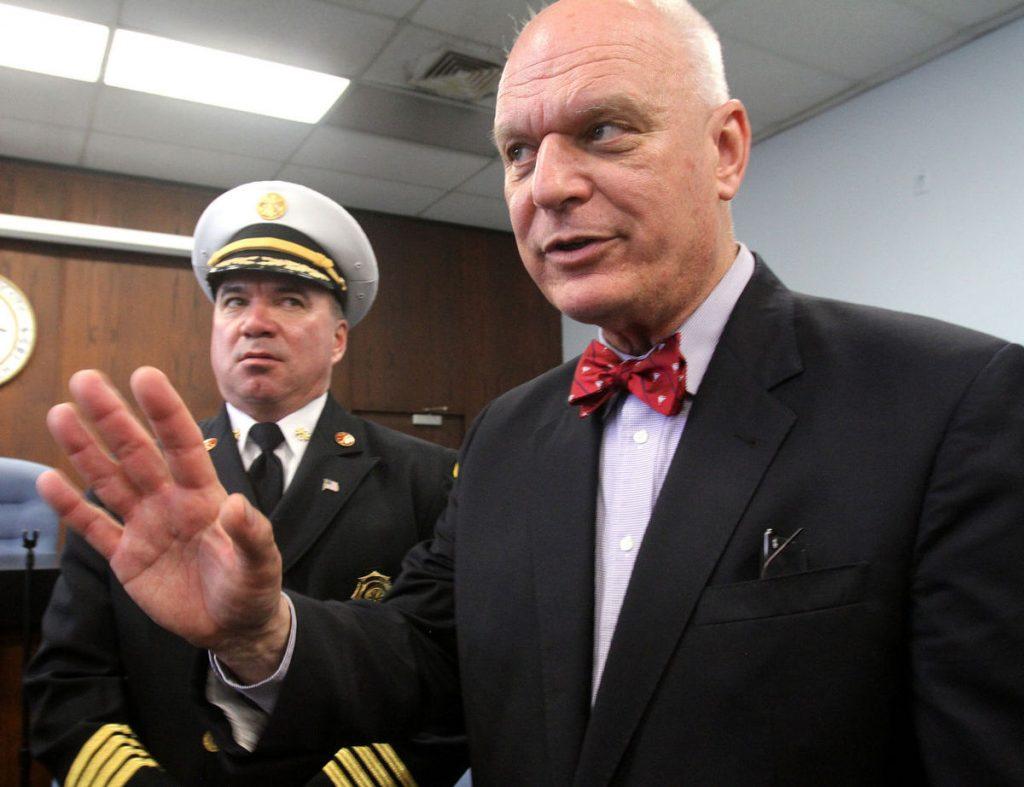 On Election Day, New Jersey voters vigorously defeated a state constitutional referendum ballot question that sought to allow two resort-style casinos at least 72 miles outside of Atlantic City.
Local leaders strongly opposed Public Question 1, even though the amendment would have directed newly generated tax revenue from the north casinos back to Atlantic City.
That was the good news.
The day after Donald Trump, the former owner of the Trump Taj Mahal, Trump Plaza, and Trump Marina won the US presidential election, lawmakers in Trenton voted to assume control of Atlantic City's government and finances. New Jersey's Local Finance Board voted 5-0 to take control of Atlantic City for the next five years.
The move is the culmination of a bitter political discourse between Governor Chris Christie (R) and Atlantic City Mayor Don Guardian (R). Though the mayor was rather quiet with reporters following the decision this week, Atlantic City Council President Marty Small said, "This is definitely a sad day in the history of Atlantic City."
Atlantic City leaders are mulling whether to fight the state's actions in court.
Change of Power
Atlantic City is suffering due to the closures of five casinos since 2014. The town is $500 million in debt, and has a fiscal operating budget that is underfunded by $100 million. Gaming revenues are stagnant, unemployment is up, and there's simply not enough money coming in to fund programs.
Christie granted Atlantic City a 150-day takeover reprieve in May. The delay gave time to Guardian and city officials to develop a five-year economic recovery plan, but the blueprint didn't satisfy those in Trenton.
The Department of Community Affairs rejected the recovery plan put forth by Atlantic City, because it didn't include a balanced budget for 2017, nor did it adequately address the growing financial debt.
New Jersey's Division of Local Government Services, along with Christie, will oversee the coup.
Christie, however, might not be around too much longer. Though his term runs until January 2018, the governor is expected to be on the shortlist for a cabinet position in President-elect Donald Trump's White House.
Should Christie go to Washington, DC, Lt. Gov. Kim Guadagno (R) would become his successor.
Third Time's the Charm
Critics to the state takeover of Atlantic City point to the fact that this isn't the first time Trenton has intervened in business at the Boardwalk.
Six years ago, New Jersey grabbed control of AC's tourism district and assigned a state monitor to keep tabs on the market. And in 2015, Christie appointed an emergency manager to observe the workings of the resort town's government and report back to Trenton.
"Even with the assistance and the advice of the emergency manager . . . Atlantic City only took modest steps to rein in their costs," Christie said in April.
The precise path Christie and Trenton plan to take in order to rejuvenate the city is unclear. With the takeover approved, the Division of Local Government Services possesses the ability to renegotiate union contracts, terminate employees, void city council decisions, and even sell off city assets.