Atlantic City Gaming Revenue Climbs 4.3 Percent, Casinos Heat Up to Begin Summer
Posted on: June 16, 2017, 11:00h.
Last updated on: June 16, 2017, 09:43h.
Atlantic City gaming revenue was up over four percent in May 2017 compared to the same month a year ago. With numerous events planned over the next 90 days, the strong kickoff to the summer is precisely what the New Jersey oceanfront city needed.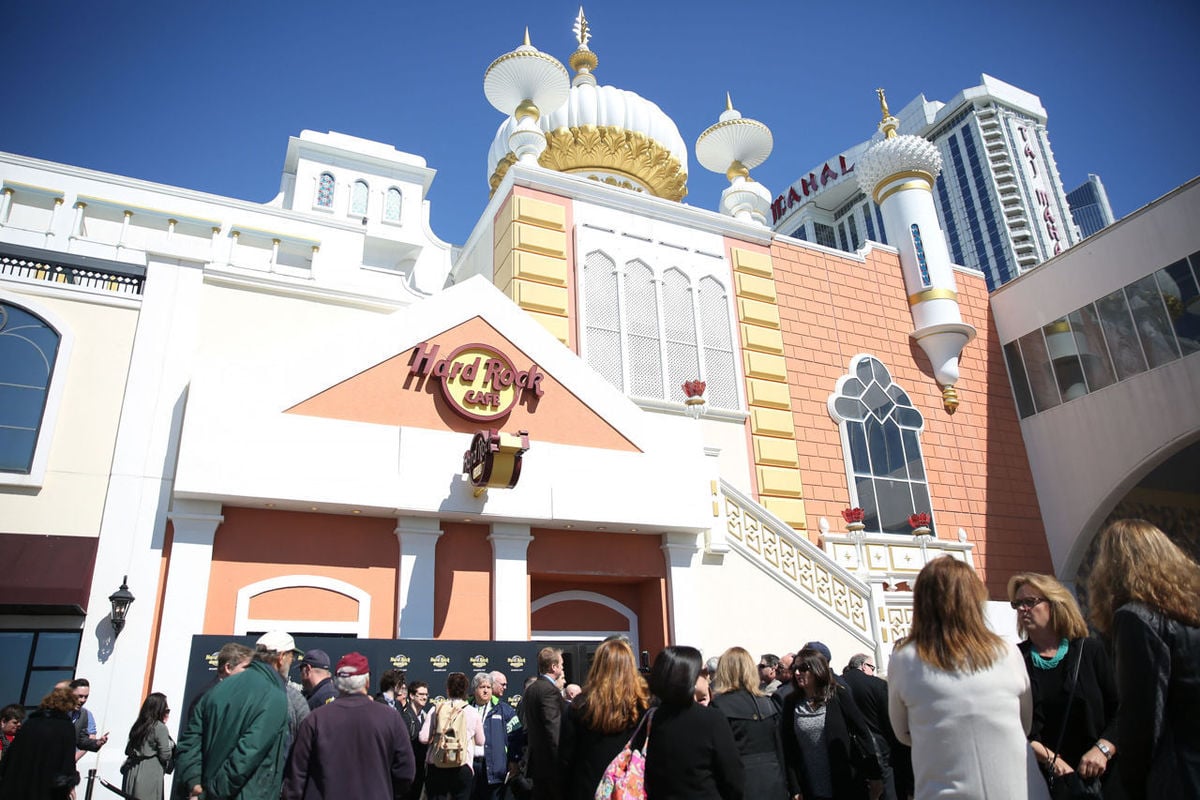 Casino win for the seven remaining gaming properties totaled $229.4 million. When the shuttered Trump Taj Mahal's 2016 May earnings are excluded, the casinos were up 12 percent.
"A great start to the summer," New Jersey Casino Control Commission Chairman Matthew Levinson told the Associated Press. "With all of the events planned around the city for the summer, I anticipate we will see casino revenues continue to increase."
The Borgata once again led the way with $71.9 million, a nearly 11 percent surge. Tropicana, which continues to benefit from the Taj Mahal's closing, came in a distant second at $32.8 million.
Marina District Hotspot
While all but Bally's gained in terms of monthly year-over-year performance in May, and it was down only a negligible 0.3 percent, the lion's share of bets are being placed away from the Boardwalk up the Absecon Inlet. The Marina District's three casinos, the Borgata, Harrah's, and Golden Nugget, are where the heavy action is going down.
In total, the trio of gaming floors accounted for $116.6 million, or 56 percent of Atlantic City's total land-based revenue. And it's not just the physical brick-and-mortar play, but also online.
Internet gambling win came in at $21 million in May, with Golden Nugget taking command of the online market with revenue totaling over $5.9 million. That mammoth number represents an 85 percent gain compared to the iCasino's 2016 take.
The $21 million stemming from iGaming marks a 27.3 percent jump. With Taj excluded, year-to-date internet gaming win is up a staggering 29 percent, and land-based casino win is up almost 10 percent.
Summer Fun in AC
After a severe downturn in the Atlantic City economy that saw five casinos close between 2014 and last year, and 11,000 jobs lost, the New Jersey town has seemingly "right-sized" its gaming industry. A renewed sense of enthusiasm has commenced, as the city looks to reinvent itself and attract new visitors.
That begins with the millennial generation, and the Showboat Hotel is leading the way by hosting the Atlantic City Fan Xpo each weekend throughout the summer. Fifteen themed weekends, with eSports, comics, and video games predominantly the focus, will ideally bring a younger demographic to the Boardwalk.
In addition to the ever-revolving concert acts making their way through the casinos, locals and guests are also looking forward to various special events put on by the city. A few notables include the Atlantic City Wine Hop Tour (now through July 31), Insane Inflatable 5k race (July 8), Pink's concert on the beach (July 12), Atlantic City Seafood Festival (9/9), and the Garden State Country Music & Food Truck Festival (9/30-10/1).
With much happening in Atlantic City, it seems even stranger that Glenn Straub, owner of TEN, the former Revel, continues to resist applying for and reopening his Boardwalk casino.
Latest Casino Stocks:
Retrieving stocks data...
Retrieving stocks data...
Retrieving stocks data...
Retrieving stocks data...
Retrieving stocks data...