Atlantic City Face Off Between Governor Chris Christie and Mayor Don Guardian Turns Bitter
Posted on: April 8, 2016, 01:08h.
Last updated on: April 8, 2016, 01:09h.
Atlantic City is out of money, and it's also quickly running out of time.
State Assembly Democrats were scrambling on Friday to decide how to proceed in providing financial aid to the cash-strapped resort gambling town. The Senate, also controlled by the Democrats, has already approved legislation aligned with Republican Governor Chris Christie, to seize governmental responsibility for Atlantic City.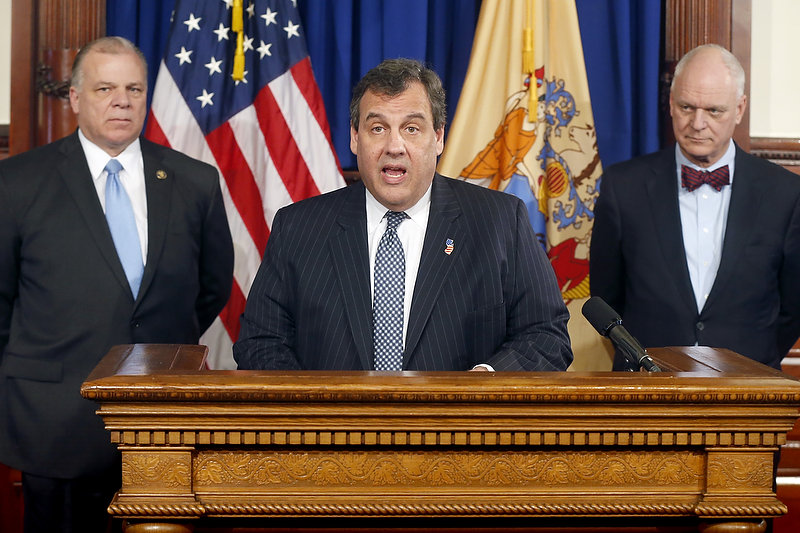 But Assembly Democrats aren't sold on the idea, specifically Assembly Speaker Vincent Preito, who favors a rescue bill that would give AC two years to demonstrate progress or face a state takeover.
"It's unfortunate that Gov. Christie has failed to use his existing authority to help Atlantic City," Preito said in a statement on Thursday. Speaking to his own legislation, Preito declared, "This bill is a very fair compromise that accomplishes everyone's goals."
Dem Fighting Words
Christie's plan, which is supported by State Senate President Stephen Sweeney (D), was initially also backed by Republican Atlantic City Mayor Don Guardian. But just days later, the mayor rescinded his compliance.
The flip-flop has caused a war of words to ensue in Trenton and Atlantic City between the two Republican politicians.
"The mayor stood behind a podium, behind microphones, in front of cameras, and said he agreed to the deal," Christie said this week. "When I make a deal with someone I keep it, and if the political winds blow in a different direction, then you need to withstand those winds."
"I can't trust him . . . I try only to deal with honorable people. There's no purpose in meeting with a liar," the two-term governor expounded.
Time is of the essence for Atlantic City, as city officials need to determine whether to pay its local school district the $34 million it owes the education system over the next three months, or to hold onto that money to make payroll. Allowing the city to enter bankruptcy, a strategy preferred by few, is an approach that would likely affect the credit ratings of municipalities across the state.
Guardian responded to Christie in a press conference of his own on Wednesday.
"I'm sorry he had to use name-calling instead of facts and information. He should be trying to move the city forward. He should be a diplomat," Guardian professed.
Guardian of the Bankruptcy
Regardless of his opinion that Christie and the state government isn't the answer to Atlantic City's dire economic situation, Guardian certainly seems to bear some responsibility for the region's fiscal troubles.
Though gambling legalization in nearby states, including Pennsylvania and Delaware in recent years, have led to dwindling gaming revenues and a diminishing tax base, under Guardian's leadership the city's expenditures, dubbed outlandish by the governor, haven't been adequately economized.
Guardian defended his mayorship in September by calling the situation an "economic tsunami." The mayor did reduce the total salary and wages of the Public Works Department during the last budget approval, but Christie says to have 119 employees still making over $100,000 plus benefits is outrageous.
In what is perhaps the only good news coming out of the region, Atlantic City casino operators reported a profit increase of 40.3 percent in 2015 compared to 2014, at least in part due to closure of four casinos in the city over the past few years.