Atlantic City Casinos Employ 30,000 Workers for First Time Since 2014
Posted on: August 12, 2018, 08:00h.
Last updated on: August 11, 2018, 04:51h.
The nine casinos in Atlantic City collectively employed 30,217 people in July, the first time New Jersey's gaming industry has surpassed the 30K mark in more than four years.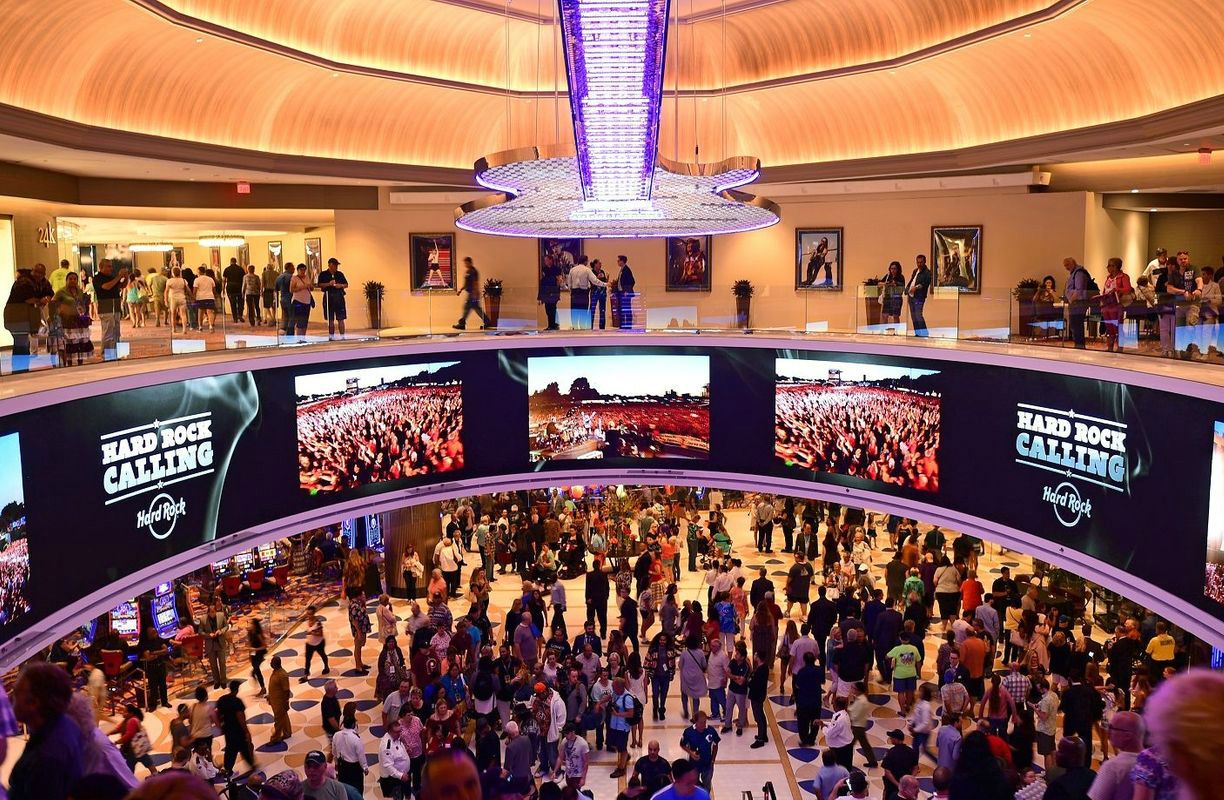 The June openings of Hard Rock and Ocean Resort brought the town 7,741 new jobs, and took total employment in the Atlantic City gaming industry to 29,604. A total of 613 additional positions were filled last month, with Hard Rock (290) and Ocean Resort (152) responsible for the majority of the new employments.
The Borgata remains the largest casino employer, with the MGM property accounting for 5,938 positions, or about 20 percent of the total labor force. Hard Rock, the former Trump Taj Mahal that's been repurposed into a rock 'n' roll-themed casino, is second with 4,393 staff members.
The employment figures come from the New Jersey Division of Gaming Enforcement and include both full and part-time workers. Unemployment remains at 5.3 in Atlantic City, far higher than the 3.6 percent nationwide average.
Visitors Wanted
The new jobs are of course much welcomed to the Atlantic City economy, but for workers to feel a sense of job security, the town will need to quickly ramp up visitation. Some analysts are concerned that the reintroduction of two of the five casinos that closed between 2014 and 2016 comes too quickly after the community found some sort of financial stabilization.
Following nine years of gross gambling revenue (GGR) declines from 2007 through 2015, Atlantic City has posted back-to-back annual wins (1.55 percent in 2016, and 2.16 percent in 2017).
However, things have turned for the worse in 2018. Total GGR is down 2.3 percent through June, and land-based operations in Atlantic City have retracted 4.4 percent.
The promising news is that June GGR increased with the openings of Hard Rock and Ocean Resort. Brick-and-mortar win climbed more than five percent, and paired with strong earnings online, the gaming industry grew 7.3 percent in the summer's first official month.
Atlantic City Overhaul
With Atlantic City's two newest operators investing over $1 billion in the shuttered Taj Mahal and Revel to bring them back to market, the companies behind the casinos are betting on a renaissance of sorts for the beachfront community.
It's been many years since Las Vegas and Atlantic City held a monopoly on gambling in the United States. Gaming has continued to represent a smaller piece of resorts' pie in Sin City, and properties along the Strip have transitioned into marketing the region as an entertainment-first destination.
Hard Rock officials are trying to do the same in Atlantic City. Company CEO Jim Allen said the New Jersey resort isn't about gaming. "It's about entertainment," he declared this spring.
The goal for Hard Rock is to host live entertainment every night. Meanwhile, Ocean Resort is marketing itself as a family-friendly property, and one that offers perks for patrons of all tiers.
"If you're someone betting $5 or $10, how often does someone come up to you, shake your hand, ask how your day is and if there's anything you need?" Ocean Resort CEO Frank Leone pondered in June. "We are going to ensure that customers who don't get personal attention at other properties get personal attention here."