More Atlantic City Casinos Would Close if Gambling Expands, Analysts Opine
Posted on: June 3, 2016, 06:28h.
Last updated on: June 3, 2016, 06:28h.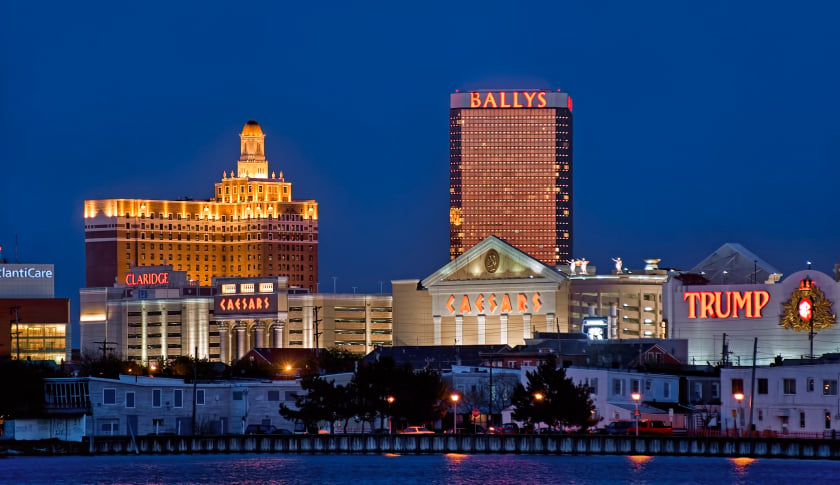 Atlantic City casinos are struggling to make ends meet, and their situation will only grow dire if voters in New Jersey approve a referendum in November to end the city's gambling monopoly and allow two commercial resorts to be built in northern counties.
Fitch Ratings, one of the so-called "Big Three" credit rating agencies along with Moody's and Standard & Poor, issued a report on June 2 that said up to four of Atlantic City's eight remaining casinos would be susceptible to closure if gambling expands outside of the city's limits.
Fitch specifically identified Trump Taj Mahal, Resorts Casino, and Golden Nugget as most susceptible, with Bally's Atlantic City the fourth venue that would expectedly suffer from gaming expansion.
"Fitch estimates a roughly 25 percent decline in Atlantic City's gross gaming revenue (GGR) would wipe out the operating profit before management fees of Golden Nugget, the most profitable of the three," Fitch Gaming, Lodging & Leisure Associate Director Colin Mansfield said. "Declines of 10 percent and 20 percent in GGR would put Taj Mahal and Resorts at risk, respectively, under the same assumptions. Bally's AC could also face an uncertain future."
No Rush to Conclusions
Though Fitch believes half of the remaining casinos in Atlantic City could close as a result of ending the city's 40-year monopoly on commercial gambling, that won't actually be happening anytime soon. "Even if the referendum does pass, Fitch believes it will be at least four years until a casino could realistically open," Mansfield stated.
Regardless, the forecast from Fitch could impact how voters in the Garden State feel before heading into the polls in less than six months.
The most recent data from the Monmouth University Polling Institute shows residents in a dead heat and split 48-48 when it comes to supporting or opposing the referendum.
Governor Chris Christie (R) is a leading supporter of allowing two casinos to be built, most likely at the Meadowlands Sports Complex and in Jersey City. Christie and others say the two casinos, which would be required to make a $1 billion minimum investment, would actually benefit Atlantic City through tax revenue aid.
In late May, Christie authorized a relief package for Atlantic City on the condition that the local government would cut costs and balance a budget in the next five months.
Half Past 12
It's not secret that Atlantic City is struggling.
Once the gambling epicenter of the east coast, competition has sprouted up in neighboring states over the last decade. Pair that with a struggling US economy, and it's quite easy to see where things went wrong.
Revenues peaked in 2005 when the area's 12 casinos collected $5 billion. Last year, Atlantic City casinos generated just half that with $2.56 billion.
The Atlantic Club, Showboat, Revel, and Trump Plaza all closed in 2014, leaving just eight casinos operating.
The reduced number of venues has seemed to stabilize the local economy. The $2.56 billion in 2015 was actually a 3.1 percent increase on 2014.
But according to Fitch, all bets are off on four more casinos if Atlantic City's stronghold on gambling busts.
Most Read