Fighting Among Arkansas Casino Ballot Opponents Picking Up Steam
Posted on: September 20, 2016, 02:00h.
Last updated on: September 20, 2016, 11:25h.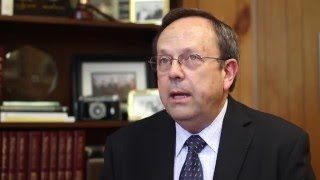 The war of words over Arkansas' casino ballot heated up this week, as the pro-casino movement requested to have a lawsuit that would block the ballot that was dismissed by the Arkansas Supreme Court.
The Arkansas Winning Initiative (AWI), which wants voters to amend the constitution to allow up to three casinos in the state, collected over 100,000 signatures in favor of casino gaming, enough to force a referendum under state law.
But earlier this month, anti-casino group the Committee to Protect Arkansas' Values/Stop Casinos Now filed a lawsuit in the Supreme Court aiming to stop the ballot in its tracks.
Their filing contends that the language of the ballot misleads the public into believing that sports betting would be available at the proposed casinos, while in reality it will be illegal. It also claims that the ballot fails to convey comprehensively to voters the consequences of the measure.
Gaming Monopoly
On Monday, the AWI filed a motion arguing that the anti-casino group has no standing to file the suit because it has not shown that it has been harmed by the decision to hold the ballot vote. It also claims that the Supreme Court does not have jurisdiction to hear the case.
Last week, Arkansas' existing gaming industry, which consists of Oaklawn Racing and Gaming and Southland Park Gaming and Racing became an unlikely ally of the state's anti-gambling groups, donating $109,500 to the cause. Oaklawn and Southland offer "skill-based" video gaming at their racetracks and currently enjoy a complete monopoly on gaming in Arkansas.
A popular theme is developing within the anti-ballot movement's rhetoric, which sees AWI as "out-of-state" businessmen, preying on Arkansas.
It was this theme that Jerry Cox, president of the Arkansas Family Council was happy to expand on when he went toe-to-toe with AWI spokesman Robert Coon on the local current affairs program Arkansas Matters this week.
Out-of-staters
"This is a group of Missouri businessmen who've come south down here to Arkansas, telling the people in Fayetteville, Harrison and Texarkana that they think a casino would be really good for their communities," complained Cox. "As far as I know, nobody asked the good people of those cities if they wanted a casino, they're just going to get it whether they like it or not.
"If these Missouri businessman had really thought that this was a great idea, I wonder why they didn't do it back home in Missouri," he added. "Why did they come to Arkansas and try to dump it on us? There's got to be something wrong with this otherwise they'd be doing it in their own back yard."
"Our committee involves people from in state and out of state, but if you look at what you have now, Oaklawn is owned by people from Missouri, and Southland is owned by people from Buffalo, New York," countered Coon.
"When the other side talk about out-of-state, they like to ignore the real truth about what they already have."