Arkansas Casino Application Deadline Passes, Five Proposals Submitted for Pope County, One for Jefferson
Posted on: May 31, 2019, 07:55h.
Last updated on: May 31, 2019, 07:55h.
Arkansas casino proposals for the state's two commercial gaming licenses needed to be submitted by the close of business yesterday, and officials say they received five applications for Pope County, and one for Jefferson County.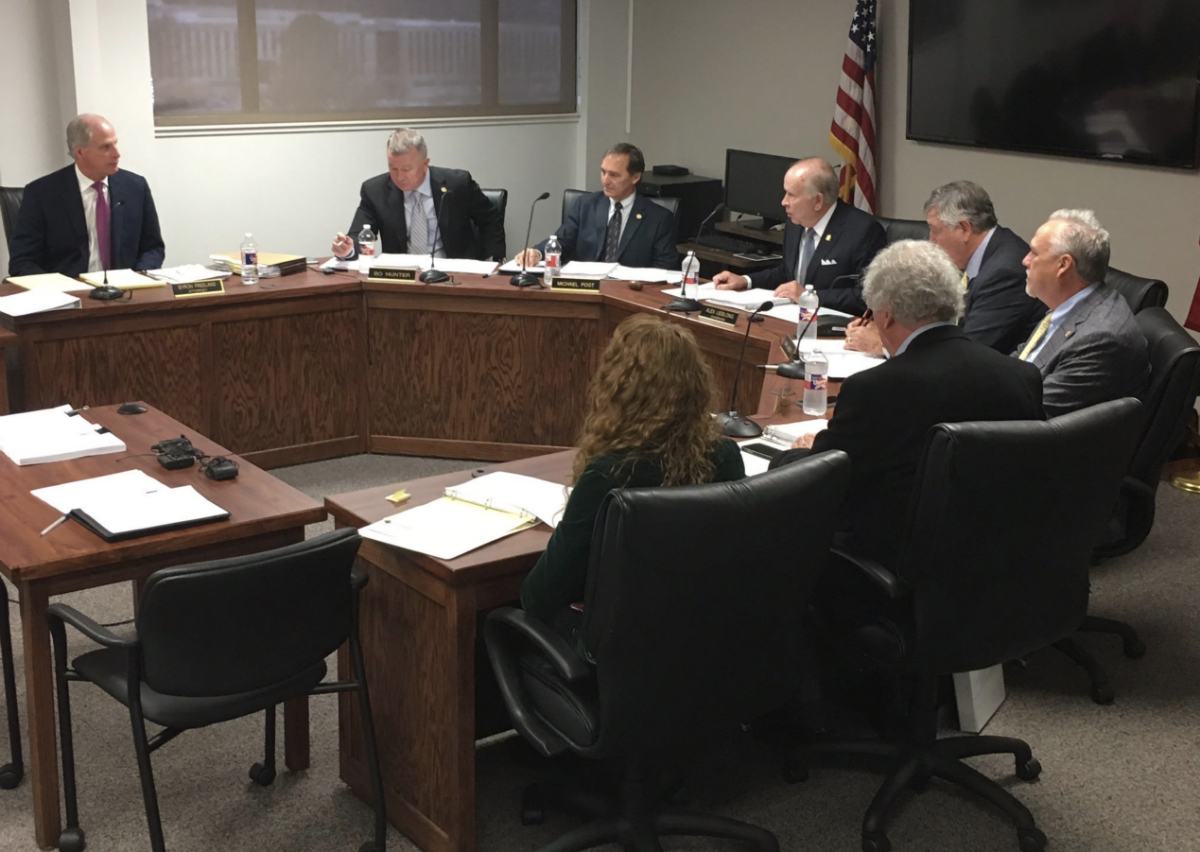 Gulfside Casino Partnership submitted the first casino application for Pope on May 20. Four additional entities presented proposals on the Thursday deadline. They came from the Cherokee Nation, Tri-Peaks Entertainment Group LLC, Robert and Ruth Kehl Family, and the Choctaw Nation.
Jefferson County garnered only one casino application. The Downstream Development Authority – the gaming unit of the Quapaw Tribe in Oklahoma – submitted the proposal, and has the support of county officials for licensure.
The Arkansas Racing Commission will review the submissions June 13.
Pope Revelations
Five casino groups want to bring a commercial gaming venue to Pope County. The only problem is residents and local officials there don't want it.
Last November, Arkansas voters passed ballot referendum Issue 4 to legalize four casinos. The state constitutional amendment earmarked Oaklawn and Southland parimutuel racetracks to transition into full-fledged casinos, and additionally allocated a gaming venue for Pope and Jefferson counties.
However, voters in Pope simultaneously passed a local ordinance during the election saying a majority of its residents must support the casino measure for such a facility to gain formal approval. They didn't.
While Issue 4 passed statewide with a 54.1 percent majority, Pope County voters rejected the amendment 60 to 40. Further complicating the legalization process is that Issue 4 requires a letter of support for each casino from the county judge.
Pope County Judge Ben Cross said last month, "I will follow the wishes of the people, and the wishes of the people were spoken in my view at the November general election when they voted this issue down."
The Pope casino submission garnering the most press is the Tri-Peaks Entertainment scheme, which is a joint venture from Hard Rock International and Warner Gaming. The company's proposal calls for a 44,450-square-foot casino with 1,150 slot machines, 28 table games, and sportsbook, 300-room hotel, indoor and outdoor sports complex, convention space, restaurants, and RV park.
Jefferson Casino
Unlike in Pope, voters in Jefferson are far more enthused to become a gaming town. They approved Issue 4 with 64.5 percent support.
Jefferson officials have long sought to work with Downstream, which is presumably why no other bids were submitted. The Native American casino group plans to build a clone of its Downstream Casino Resort in Quapaw.
"I've been impressed by the professionalism and loyalty to our community that I've seen from Downstream and the Quapaw Nation," Pine Bluff Mayor Washington said late last year. "Through our discussions over the last several months, it's clear that Downstream wants to be a key partner in the growth and development of our city."
The Quapaw and Cherokee nations largely funded the Issue 4 campaign. Gross gaming revenue from the Arkansas casino venues will be taxed at 13 percent on win up to $150 million, and 20 percent thereafter.
Similar Guides On This Topic