Arkansas Casinos Commence Operations, Becomes 29th Commercial Gaming State
Posted on: April 1, 2019, 01:00h.
Last updated on: April 2, 2019, 03:25h.
Two Arkansas casinos open for play today fewer than five months after state voters approved a constitutional amendment to legalize commercial gambling.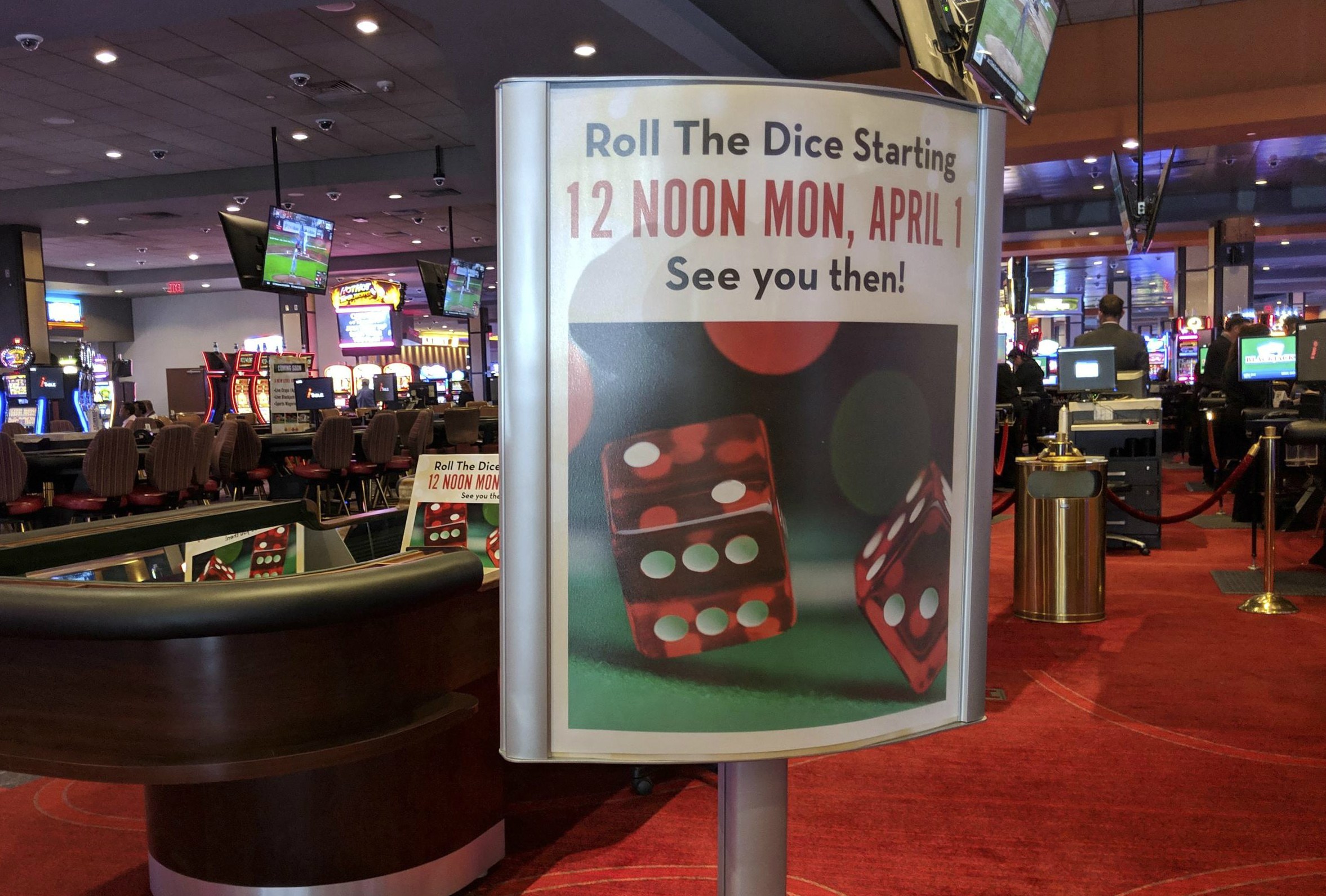 It was only in November that Arkansans backed Issue 4, a ballot referendum that amended the state constitution to allow the Oaklawn and Southland racetrack "racinos" to transition into full-fledged commercial gambling venues equipped with slot machines and table games. Issue 4 also authorized two new casino facilities, one each in Pope and Jefferson counties.
Southland, located in West Memphis, and Hot Springs' Oaklawn, wasted no time in incorporating their newly afforded gaming options.
Southland officially begins slot and table game play at 4:00 am CDT. The West Memphis greyhound racetrack has added around 2,000 traditional slot machines, and 40 live dealer table games. Oaklawn has added eight table games to its 1,300 electronic games, but is holding off on traditional slots for now. The table games open for play at noon.
Issue 4 additionally allows the casinos to accept "wagers on sporting events." The Arkansas Racing Commission is tasked with determining regulations, a process that could take several months.
Casino Benefit
Southland and Oaklawn are both planning extensive expansions and renovations to accommodate what they hope will be a great increase in customer traffic.
Southland plans to break ground in the coming months on a $250 million expansion that will alter the West Memphis skyline with a 20-story hotel featuring 300 guestrooms. The building will compete with the most prominent structure in nearby Memphis, Tennessee – the 32-story Bass Pro Shops Pyramid.
The venue expansion will add another four restaurants, and create room for an additional 500 slot machines and 20 table games. Hot Springs' Oaklawn has announced a $100 million expansion to construct a 200-room hotel, and 28,000 square feet of added gaming floor space.
The casinos will be taxed at 13 percent on gross gambling revenues up to $150 million, and 20 percent thereafter. The Arkansas Racing Commission will receive 17.5 percent of the taxes stemming from commercial gaming operations.
Driving Arkansas Forward (DAF), the lobbying group that successfully put Issue 4 before voters, projects that four casinos will generate $120 million in annual taxes upon market maturation – or $21 million for the racing industry.
Other Casinos
Officials in Jefferson County are moving forward with a casino proposal from the Quapaw Indians of Oklahoma, one of the two Native American tribes that heavily funded the DAF campaign.
Tribal leaders hope to break ground in Pine Bluff in June and open in early 2020. The proposed $350 million development is called Saracen Casino Resort.
John Berrey, chairman of the Downstream Development Authority, which is the tribe's gaming unit, says the casino will be a cloned "twin" of its Downstream Casino Resort Quapaw, Oklahoma. That casino has 2,000 slot machines and 14 table games, as well five restaurants and 300-room hotel.
While the Jefferson casino is moving full steam ahead, progress has stalled in Pope after 60 percent of local voters opposed Issue 4 last November.
Issue 4 earmarked the four casinos for Oaklawn, Southland, and the two counties. But the new county casinos require formal support from their respective county judges. For a gaming venue to be authorized in Pope County, six out of 10 local voters must approve of the judge's letter of support.
A lengthy legal battle is expected, one that could delay casino gaming in Pope for years.
Similar Guides On This Topic