Arizona Charities Hit Bonanza with Casinos Unclaimed Jackpots
Posted on: August 5, 2017, 02:00h.
Last updated on: August 5, 2017, 11:04h.
Arizona charities are benefitting from a program where three Phoenix-based casinos are donating unclaimed jackpots. Operated by Gila River Gaming Enterprises, Inc., the three facilities are Wild Horse Pass, Lone Butte, and Vee Quiva.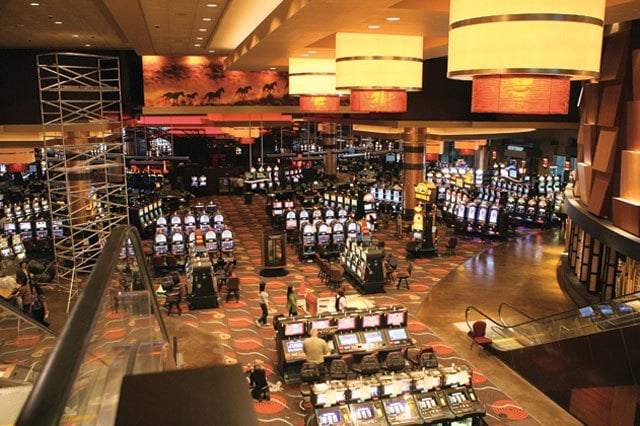 Gamblers have 180 days to claim their cash. The resorts take video poker, slots and other casino games that have slips that haven't been redeemed and put them in an account.
After the fiscal year, which ends in August, they reward the money to deserving organizations that have applied.
"It is our privilege to provide these funds to such incredible nonprofit organizations that benefit the lives of Arizonans," Kenneth Manuel, CEO of Gila River Gaming Enterprises Inc. said.
The company does not disclose how much money is collected, nor the groups that are awarded cash, but a public relations spokeswoman for the company did say that one of last year's recipients was a school that used the funds for physical education equipment.
Las Vegas Not so Charitable
No such program exists in Nevada. Customers have a set time to cash the ticket, and that date is on the piece of paper. If it isn't, they have 180 days to collect or lose out.
In 2016, it was reported that customers had not retrieved $35 million in vouchers in five years. A sizable portion of that money goes to the state.
That policy is part of a bill that Assemblyman William Horne, (D-Las Vegas) got passed in 2011 that mandates 75 percent of the collected revenue goes into the general fund and 25 percent stays with the casinos.
Reasons for the collected cash include slips that are lost or destroyed, or that players simply forgot. Tickets also get left when they are small quantities, like a slip that contains pennies from a slot machine.
Cubs Fans Keep Mementos
Sometimes bettors purposely don't cash in winning tickets. Chicago Cubs fans were so excited when they won the 2016 World Series many kept their betting slips as souvenirs.
Bookmaker CG Technology, which operates at the Venetian, Cosmopolitan and several other casinos, told ESPN.com that they took roughly 4,000 bets on the Cubs to win the World Series last year. About 30 percent of those were not turned in and officials estimated they saved $100,000.
Many of the souvenir hunters made small bets, but even at 5-1 odds, a $20 wager would have returned $100. The Golden Nugget told ESPN.com that a little more than 20 percent of Cubs World Series bets went unclaimed, including a pair of $600 bets at 5-1 that would have paid $3,600 each.
Similar Guides On This Topic