Amaya Q1 Profits Double, Baazov to Step Down from Board
Posted on: May 17, 2016, 01:22h.
Last updated on: May 17, 2016, 01:22h.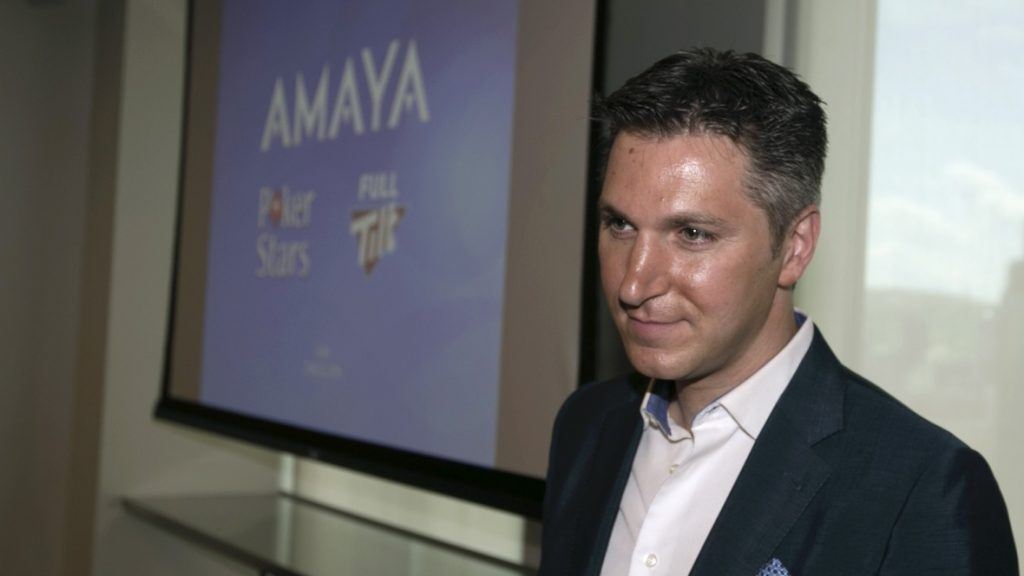 Amaya's Q1 conference call revealed a company in robust health, despite the recent troubles of its Chairman and CEO, David Baazov.
Interim CEO, Rafi Ashkenazi, who is holding the fort while Baazov takes temporary absence to consider insider trading charges against him, said that profit more than doubled in the first quarter of the year over the previous quarter. Revenue, meanwhile, was up six percent to $288.7 million.
Despite all the distractions, "Amaya remains focused," said Ashkenazi.
"During the first quarter, we continued to execute on our growth plans despite unexpected challenges, including management changes and the ongoing strategic alternatives process," he continued.
"We attracted new customers to PokerStars, continued to introduce changes to improve the overall poker experience, expanded our online casino offering and continued to invest in our emerging online sportsbook."
Baazov Still Preparing Bid
It seems that Baazov is confident that the allegations against him will not stick. Amaya confirmed that he would not be seeking reelection to the board, a surefire sign that he is plowing ahead with his offer to take the company private.
Daniel Sebag, Amaya CFO, also confirmed that he would not be seeking reelection, which suggests he may be one of several unnamed Amaya execs on board with Baazov.
"To date, several parties, including David Baazov, who is on a leave of absence as chairman and chief executive officer of Amaya, have entered into confidentiality agreements with Amaya," announced the company in a separate new release Monday. "A number of these parties have received management presentations and are conducting due diligence.
"While there can be no assurance that this process will result in a transaction of any kind, the Special Committee is focused on completing its review of strategic alternatives in a timely manner."
Confidentiality Agreements
Amaya declined to offer financial projections during the earnings call due to the uncertainty created by Baazov's bid. Several parties, including Baazov, have entered into confidentiality agreements with regard to "a transaction involving the company," Amaya said.
The Special committee, which is overseeing the bid on behalf of Amaya, said it believes the interests of Amaya and its shareholders are best served by maintaining confidentiality around the details of this process. It will, however, provide further updates to shareholders "as circumstances warrant."
The committee is also examining the five charges that have been levelled against Baazov by the Quebec financial regulator, ACF. The regulator has revealed that the charges relate to not only the suspicious trading patterns in the lead up to Amaya's acquisition of PokerStars but they also encompass suspicious incidents dating back to 2011.
Baazov strongly denies all allegations.