Amaya Purchases BetStars, DFS Would Fold If Classified as Gambling, Analyst Claims
Posted on: November 9, 2015, 03:31h.
Last updated on: November 9, 2015, 08:44h.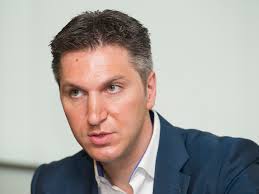 Amaya has been on a spending spree since last June when it opened its checkbook and stroke a $4.9 billion check for PokerStars and Full Tilt Poker, but the gaming conglomerate isn't putting all of its chips in one hand as the Canada-based company continues to purchase other assets to diversify.
Through its subsidiary the Rational Group, it was revealed this week that Amaya has acquired the defunct online domains of sports betting platform BetStars including its .com, .co.uk, and .net properties.
BetStars was an international sports betting network owned by Isle of Man operator WilsonBet.
Last June, WilsonBet took its online operations offline to focus on its telephone transactions, thus opening up the domains for sale.
In March, Amaya CEO David Baazov revealed his corporation's strategy is to capture a larger share of the online gambling market by venturing into other verticals including "sportsbetting, casino, social gaming and daily fantasy sports."
Star-Crossed Assets
The future seems bright for Amaya as the company is scheduled to return its leading Internet poker brands to the United States in 2016 through its recent licensing approval in New Jersey.
But the future is also a bit uncertain, and surely comes with plenty of concerns for Baazov and his team.
Perhaps the most looming issue is that of daily fantasy sports (DFS) and the questions of legality surrounding the maturing yet unregulated industry.
Amaya has made no secret that it wishes to diversify and not solely rely on PokerStars and Full Tilt.
It acquired DFS operator Victiv in August and rebranded the website StarsDraft.
Sportsbetting is illegal in all but Nevada in the United States, though the practice is rather common in other countries especially in Europe.
DFS contests are legal in 44 of the 50 US states, Nevada most recently taking measures to ban the online platforms without first obtaining an interactive gaming license.
No topic in gambling has been more controversial than daily fantasy in 2015. DraftKings and FanDuel have created a multibillion-dollar market through incessant advertising and routine overlays that have attracted pros and amateurs alike.
But the two leading DFS operators have also attracted the attention of lawmakers and federal prosecutors, the primary dilemma deciding whether daily fantasy is gambling or skill.
Eilers Research Managing Director Adam Krejcik says a reclassification of daily fantasy from contests of skill to simply games of chance would have dire consequences on the market.
"I think if you classify it as gambling and you try to regulate it in the same fashion as online gambling, the industry ceases to exist," Krejcik told Gambling Insider. "The model that exists today cannot exist under the kind of proposals that I've seen."
Even the discussion on DFS laws and regulations has led to a drop-off in participation.
Per Eilers, 300,000 entries were submitted for week one of DraftKings' Millionaire Maker that costs $20 per roster. In week eight, total entries were just north of 150,000, a 46 percent decline in less than two months.
Amaya has pulled back on StarsDraft, limiting the platform to only four states with favorable opinions on DFS as other states and Congress mull the market's future.