Amaya to Launch PokerStarsnj in New Jersey Next Month
Posted on: February 26, 2016, 01:54h.
Last updated on: February 26, 2016, 02:09h.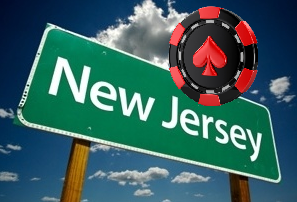 Montreal-based Amaya has made the announcement that its PokerStarsnj poker site will officially launch in New Jersey on March 21.
And while Garden State poker players are no doubt doing a jig to have their old friend back in their own back yard, the more telling question is how will this US reentry affect the Canadian gaming operator's bottom line?
With land-based casino Resorts in Atlantic City as its brick-and-mortar partner, the long-awaited return will be of as much interest to investors as it is to players.
At Long Last Poker
The online poker giant's official New Jersey start date was announced by parent company Amaya on Thursday, representing the end of a long and tortuous process that began before New Jersey had even officially regulated online gaming. Back then, Amaya was a just smallish B2B platform provider with a twinkle in its eye, and without PokerStars yet in its family of businesses.
The Rational Group, under previous owners Isai and Mark Scheinberg, was so desperate to enter PokerStars into the New Jersey iGaming universe that it was prepared to buy an ailing casino resort for $50 million (plus the many millions in operating costs that would ensue), just to get a shot at a license.
That was in 2012, as the political momentum to regulate Internet gaming grew in the Garden State. But the deal to buy the now-defunct Atlantic Club Casino fell through, and the New Jersey Division of Gaming Enforcement (DGE) turned down PokerStars' subsequent license application, stating that the company needed to prove "significantly changed circumstances" from its post-UIGEA and pre-Black Friday days in order to be reconsidered.
Foothold in the US
Those three words in quotes may have prompted one of the biggest, and certainly the most unexpected takeover deals, in the history of online gaming, when the Scheinbergs agreed to a $4.9 billion leveraged takeover of the Rational Group and its assets by Amaya.
The fact is, New Jersey was always a symbolic target for PokerStars. It's America as a whole the company ultimately hopes to re-conquer. And while state-by-state regulation has not been rolled out in the way that the Scheinbergs may have hoped, back in 2012, the site's entrance into the Garden State market symbolized redemption in the eyes of US regulators, Amaya hoped.
That stamp of approval would mean "here is the DGE, the toughest regulator in the US, pretty much saying that PokerStars is cool with us" to other jurisdictions, is the general thought process.
With California huge market potentially on the horizon, as well as neighboring Pennsylvania's, approval in New Jersey became invaluable to PokerStars and Amaya.
PokerStars Likely to Dominate Immediately 
But now that Amaya has its foothold and a start date in New Jersey, what next?
The PokerStars brand has long been expected to invigorate the market, drawing players away from both offshore sites and neighboring areas and attracting new players with its marketing reach. But it's also likely to poach many of its competitors' customers, quickly establishing the lion's share of the market that it has elsewhere.
Very weighted markets are not always healthy, but there has been talk in New Jersey of facilitating international pool sharing through PokerStars. In late 2014, State Senator Ray Lesniak hinted as much on his Twitter account, and while this would require a change in the law, it would be a game-changer for the state.
Meanwhile, perennial market leader in New Jersey, Borgata, which has apparently ditched partypoker as its software provider in favor of the market-untested Pala Interactive platform, will no doubt be in scramble mode to maintain its customer base.