Amaya Inc Approved For Nasdaq Exchange Listing
Posted on: May 28, 2015, 02:32h.
Last updated on: May 28, 2015, 02:33h.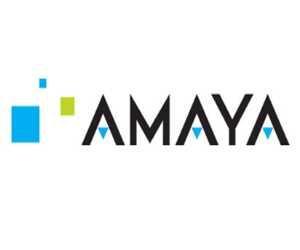 Amaya Inc has been approved for listing on the Nasdaq Global Select Market and expects to begin trading on June 8 under the AYA ticker symbol, the company announced this week.
The group has traded on the Toronto Stock exchange since 2013, but Amaya feels that the Nasdaq listing will represent a step up into the big leagues, befitting its newfound status as a global gaming giant.
It will also help to assuage concerns about an ongoing investigation by the Montreal financial regulator, Autorité des Marchés Financiers (AMF).
Amaya's share prices took a temporary hit when its Canadian offices were raided in December as part of a probe into alleged improper conduct in the lead up to the company's $4.9 billion takeover of PokerStars.
In the weeks prior to the acquisition announcement the company's share price almost doubled, leading to suspicions of insider trading.
Financial Investigation
According to search warrants and affidavits released from a publication ban by a Quebec judge, the AMF was granted approval to confiscate computers and electronic security devices from three staff members whose names have been redacted from the document.
Amaya has emphasized that it is cooperating fully with the investigation and that it fully expects to be cleared of any wrongdoing.
"The company is confident that at the end of the investigation the AMF will come to the same conclusion as Amaya has; that if there were violations of Canadian securities laws, they were not committed by the Company, officers or directors," it said in an official statement recently.
Court documents reveal that AMF was interested in 20 individuals variously employed at Amaya, Manulife Securities Inc and Canaccord Genuity Corp.
The latter two companies facilitated the deal between Amaya and the Oldford Group, the parent company of the Rational Group, which owns PokerStars.
It is believed the AMF launched its investigation after being contacted by whistle-blowers.
Nasdaq Listing a Vindication
"The Nasdaq Global Select Market is Nasdaq's top-tier trading platform, designed for public companies that meet the highest of quantitative and qualitative listing standards, related to, among other things, financial condition, liquidity and corporate governance practices," emphasized the company this week.
"Our listing on Nasdaq is an important milestone for Amaya and a testament to the tremendous progress we have made over our five years as a public company," added Amaya chairman and chief executive officer David Baazov. "We anticipate that the Nasdaq listing will provide greater visibility and better liquidity for our stock and help broaden our shareholder base."
Amaya recently released Q1 figures of CAD$340.1 million ($283.5 million), representing a 2,549 percent increase on revenues from Q1 2014.
The vast majority of this revenue has from PokerStars.