Amaya Business-to-Consumer Overhaul Revenue Results Coming Mid-May
Posted on: May 5, 2015, 03:16h.
Last updated on: May 5, 2015, 03:22h.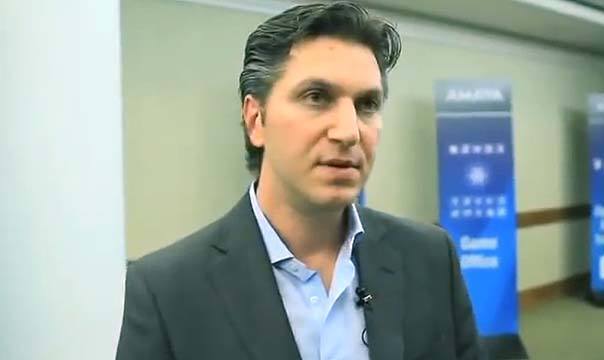 Amaya Inc. cannot be accused of letting much grass grow under its Canadian headquarters.
With its official Q1 2015 financial results coming on May 14, Amaya will reportedly post revenues of between $278 million and $283 million, and of that, approximately $275 million to $280 million will come from its new core B2C (business-to-consumer) enterprises, namely online gambling sites PokerStars and Full Tilt.
Last month, Amaya reported its revenues for the fourth quarter of 2014 at $306 million, representing a tenfold increase, the first financial results since its $4.9 billion leveraged purchase of PokerStars and other Rational Group assets.
The firm has recently been furiously offloading its less lucrative B2B (business-to-business) assets, its former bread and butter, in order to concentrate on its core B2C acquisitions and pay off some of the debt load it took on as a result of those purchases.
B2C Transformation
Last month, Amaya agreed to sell slot manufacturer Cadillac Jack to Apollo Capital Management for CAD $476 million. More recently, the company announced that it expects to raise a further $28 million through the sale of a 60 percent stake in its lottery and gaming business, Diamond Game Enterprises. The outfit has also agreed to the sale of Chartwell and Cryptologic to NYX Gaming Group Limited.
"We completed our transformation into an online consumer technology leader in 2014 with the successful integration of PokerStars and Full Tilt into Amaya," said CEO David Baazov recently. "As our B2C business is Amaya's core growth platform, we have initiated a process to identify opportunities to divest our B2B assets, with the aim of facilitating their future growth and maximizing value for Amaya shareholders."
Amaya still has a way to go in order to realize its 2015 predictions, however. A figure of $1 billion was originally forecast, and considering that Q1 revenues are usually much higher than Q2 and Q3, the company appears to have some work to do.
Moving Forward
"PokerStars intends to continue to grow its core poker business through geographic expansion, new and innovative marketing campaigns, including exciting global celebrity endorsements and promotions, and continued innovation in games and technology to improve the consumer experience and attract new players to the game and our other offerings," said Baazov of Amaya's future.
Listed on the Toronto Stock Exchange since 2013, Amaya has also applied to join the NASDAQ, although it's not known whether this would be a strategy for raising further funds or to provide additional liquidity for shareholders to trade.
The earnings announcement on May 14 will be followed by a conference call with Baazov, which may shed more light on the company's finances and future goals.