Las Vegas Sees (Almost) Driverless Lyfts Now Live
Posted on: August 16, 2022, 11:43h.
Last updated on: August 16, 2022, 03:58h.
Driverless Lyfts are available right now in Las Vegas, but with a big catch. Each vehicle arrives with not one but two backup drivers standing by to take control of the car should anything go wrong.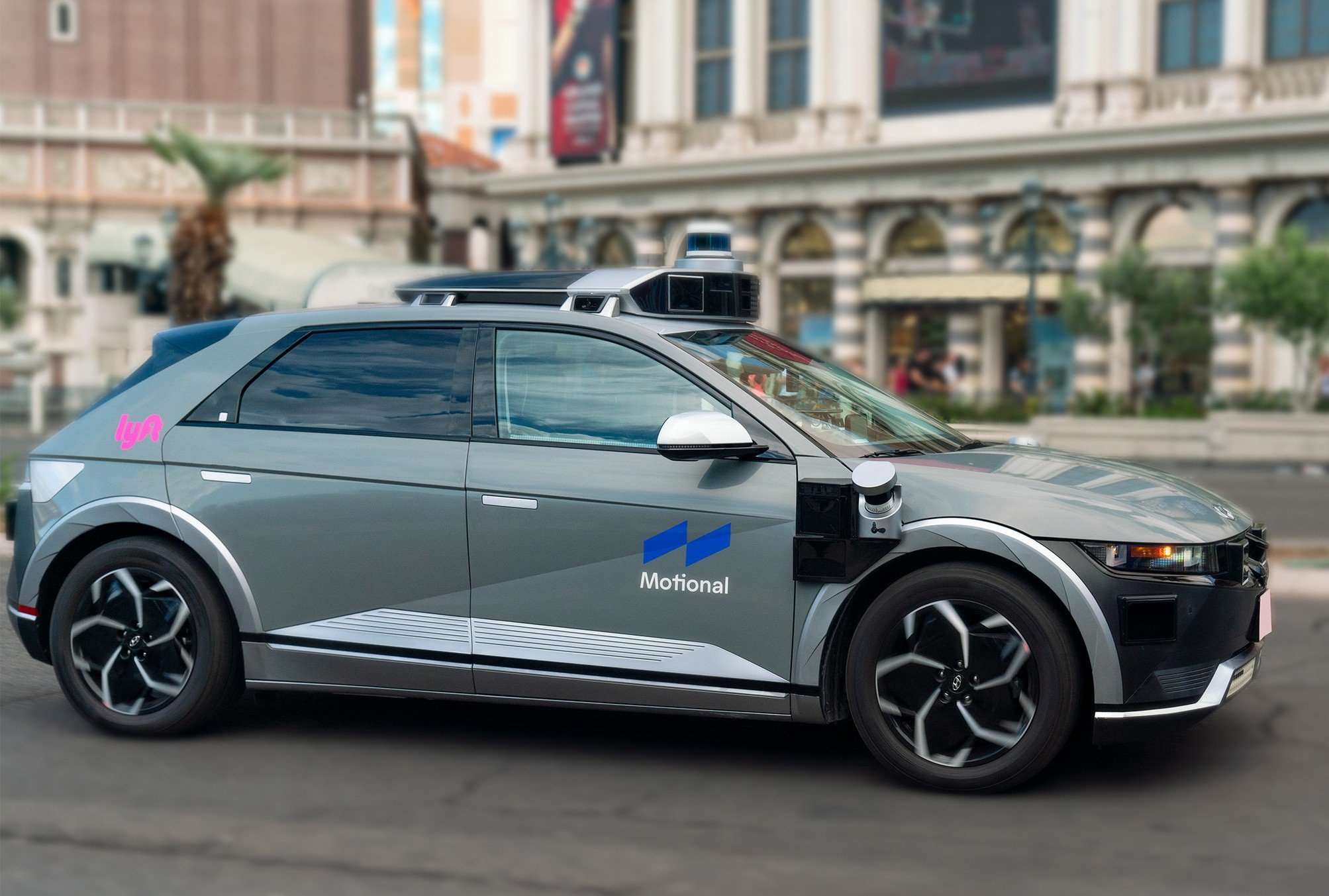 The service was announced this morning by Lyft and its partner, driverless car manufacturer Motional, in a press release that neglected to mention the two extra people along with every ride. (That detail was only uncovered by a subsequent New York Times report.)
The technology needed for autonomous driving is enormously complicated," Motional President and CEO Karl Iagnemma explained to the Times. "The solution will be found incrementally."
Still, as a novelty experience, this incremental pilot project is likely to become popular. Vegas Lyft passengers who choose "driverless robotaxi" via the new Lyft AV app get to ride inside the IONIQ 5 AV, an all-electric self-driving car designed by Hyundai and Motional. The parts of the experience under passenger control are limited to unlocking the doors and contacting a remote agent (presumably in case the two backup drivers aren't helpful enough).
Lyft and Motional promise a "fully driverless service" by 2023, in addition to expanding the program to "multiple US cities." (That's assuming that the backup drivers don't have a lot to do during the pilot project.)
Are Fully Driverless Ride Services Anywhere?
Earlier this year, three other companies rolled out fully driverless (read: backup-driverless) car services in Miami, San Francisco, and Austin, Texas, according to the Times. However, these are not available to all members of the public, only to a preselected group that includes many friends and family members of company employees.
Only one completely public service currently operates without backup drivers, the Times noted. Waymo, owned by Google's parent company, operates in the suburbs of Phoenix. But, unlike in Las Vegas, the pedestrians are few and the roads are all wide there.
Driverless Vegas Lyfts on Down-Low
Lyft and Motional have been operating similar rides in Las Vegas since 2018. But this is the first time the service is available to all Las Vegas Lyft users.
"Today's launch provides riders access to Motional's autonomous technology in a way that will feel seamless, familiar, and personalized, all on a network they already trust," Lyft CEO and co-founder Logan Green said in the press release.
To download the Lyft AV app, visit LasVegas.Motional.com.
Neither the press release nor the New York Times mentioned the customary tip for two backup drivers.