Allegations of La Liga Match Fixing Prompt Spanish Authorities to Create National Commission
Posted on: July 17, 2019, 03:11h.
Last updated on: July 17, 2019, 03:11h.
Spanish authorities announced this week the creation of a commission that will work to stop match-fixing in the European nation's sporting events.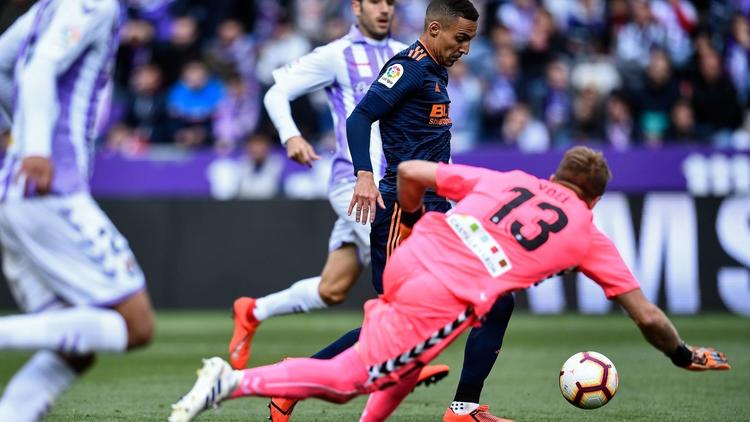 Created by presidential order, the commission will include representatives from the country's gaming regulatory panel, national law enforcement, and the country's sports council. Outside stakeholders, such as officials from sports league and sportsbooks will also be involved.
"The objective of this new body will be to develop action plans, recommendations, or diagnoses to detect, prevent and combat, illegal actions in the field of sports competitions and fraud in betting," the order read.
Among the incidents that prompted authorities to make this move included a match in La Liga, Spain's top professional league. On May 18, the final day of the season, Valencia beat Valladolid 2-0 and with the win secured its spot in the 2019-20 UEFA Champions League, which features the top teams across Europe and is one of the most popular sports leagues around the world.
Less than three weeks later, investigators alleged as many as seven Valladolid players conspired with a gang to orchestrate the outcome. Law enforcement officials said there was no evidence Valencia players or staff were involved in the plan.
Early Warning System
The commission will be tasked with developing an early warning system that will alert officials when suspicious activity arises.
It also will not be limited to just monitoring soccer.
Corruption linked to the manipulation of sports competitions and fraud in betting related to sports and horse racing is one of the biggest threats to sport, as it undermines their values and alienates fans," the ministry said.
It will meet at least twice a year and be responsible for creating recommendations and actions plans. It will also establish a standing committee that will analyze match-fixing and submit ideas to the commission on how such schemes can be detected and prevented.
Players Arrested
In late May, investigators announced their plans to arrest 11 people for their alleged role in a match-fixing scheme that included former and current La Liga players.
Among those arrested in the sting was former Real Madrid defender Raul Bravo. Authorities have recordings of Bravo meeting with Borja Fernandez, Valladolid's captain, prior to the Valencia-Valladolid match. Fernandez was arrested as well. Both men were released on bail.
The investigation uncovered that matches in Spain's top three professional divisions were targeted, authorities said.
In one instance, sportsbooks reported unusual activity as the betting handle for one second-division contest was 14 times the average amount for a similar match.
In 2018, UEFA, European soccer's governing body, observed unusual betting patterns for a second-tier match between host Huesca and Gimnastic de Tarragona. By the time they played, Huesca had already secured promotion to La Liga while Nastic was fighting to avoid relegation and remain among the second-division teams. UEFA shared their findings with La Liga officials, who then shared their report with Spanish authorities.
Nastic ended up pulling out a 1-0 victory thanks to a goal in the 72nd minute of the contest.