Alabama Citizens Want Vote on Gambling Expansion
Posted on: July 30, 2015, 02:27h.
Last updated on: July 30, 2015, 02:30h.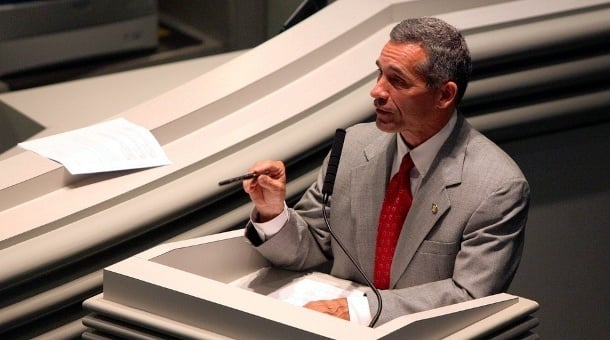 Alabama voters may not all agree on exactly what form expanded gambling should take in their state, but it seems as though they are mostly on board with at least taking the idea to a vote.
According to a new poll released by a group that wants to see gambling legalized in the state, nearly nine out of 10 Alabamians wants to see a vote on gambling take place.
The poll, released by the Alabama Jobs Foundation, was conducted by TargetPoint Consulting.
The Alabama Jobs Foundation is a nonprofit group that has been pushing for legislation that would allow voters in the state a chance to approve the establishment of a statewide lottery and expanded gambling options at four dog racing tracks in the state.
Large Majorities Favor Vote on Gambling, Lotteries 
According to the poll, 89 percent of those surveyed favored giving voters the chance to weigh in on gambling.
Support was high for legalization of gambling as well: 69 percent said they would like to see an amendment to the state constitution that would allow for gambling, and 80 percent were in favor of a lottery if the proceeds went to education.
Legislation by State Senator Del Marsh (R-Anniston) would allow for a state lottery and "Las Vegas-style" gambling at four racetracks throughout the state. An alternate plan would see the state reach a compact with the Poarch Band of Creek Indians, allowing them to operate gambling in Alabama in exchange for paying taxes on gaming revenue.
In that plan, the Poarch Band of Creek Indians would pay the state $250 million in exchange for exclusive rights to gaming in the state.
However, the survey found that 77 percent of people in the state preferred the Marsh plan.
"The voters of Alabama are speaking as loud and clear as they can on this issue," Marsh said. "They demand the right to vote on this issue. They support my lottery and gaming constitutional amendment by large numbers."
Voters Prefer Gambling to New Taxes
Voters predictably opposed creating new taxes to help solve the state's budget problems, with 66 percent saying they were against the idea.
Marsh has said that while he knows his proposal wouldn't entirely fix the state's budget, it could be a good first step that voters would be comfortable with.
"I think we all agree that if we had this in place, it will contribute and help solve future budget problems," Marsh said. "And I have to especially ask my colleagues to look at this when I look at 66 percent [who] oppose new taxes."
The overwhelming numbers in the polling could be a source of skepticism from some, who may wonder if a neutral pollster would get the same results.
But for the Alabama Jobs Foundation, the polling reflected what they believe to be the overall temperature of the state, one they say is ready to make gambling a new source of revenue for the government.
"This poll gives us every reason to be optimistic as we go forth in our efforts to promote passage of a constitutional amendment that is being proposed by Senator Del Marsh," said Alabama Jobs Foundation executive director Chip Hill.
The poll surveyed 809 registered voters in Alabama, and had a margin of error of just under 3.5 percent.