Admiral Linked to Counterfeit Chips Thanks to DNA Evidence
Posted on: November 25, 2014, 12:00h.
Last updated on: February 23, 2017, 07:06h.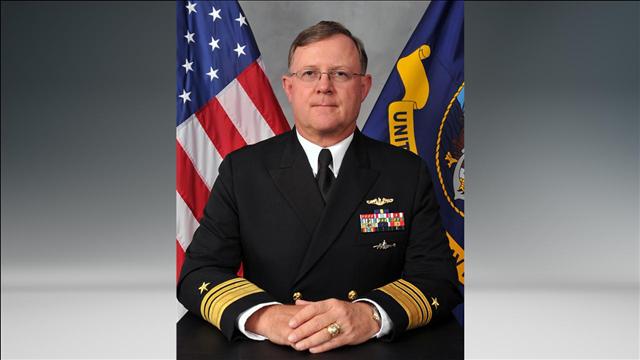 Navy Rear Admiral Timothy Giardina not only used three counterfeit poker chips at the Horseshoe Casino in Council Bluffs, Iowa, last year, but may also have actually made them himself. Those allegations come from a Naval Criminal Investigative Service (NCIS) report that was obtained by the Associated Press via a Freedom of Information Act, a report that outlined the evidence investigators had gathered against the admiral.
Giardina was banned from the Horseshoe after being caught using three fake $500 chips in June 2013. At the time, Giardina was vice Admiral and the second in command at US Strategic Command, which oversees the military's nuclear arsenal.
Giardina First Claims He Purchased Chips, Then Backtracks
Initially, Giardina told investigators that he had purchased four of the $500 chips from a man in the bathroom. Later, he backtracked, admitting his lie and saying that he instead simply found the chips in the bathroom instead. In a statement to Admiral Bill Gortney made in April 2014, Giardina said that he regretted lying, but still maintained that he didn't know the chips were fake when he used them.
"I should have either told the truth or remained silent instead of lying about the events when questioned," Giardina said. "This lapse in judgment does not make me a thief and a criminal."
The use of the counterfeit chips was enough for Giardina to be banned from the Horseshoe and another Harrah's casino for 90 days. When he then tried to play anyway, Giardina was banned for life from all Caesars properties. That alone was a stiff penalty for the admiral, who had been playing about 15 hours a week at the Horseshoe and was known there as "Navy Tim." But Giardina's insistence that he wasn't aware the chips were fake was critical to his military career, as there is no restriction on legal gambling even for officers with access to classified information.
"Regardless of anyone's opinion on the matter, disapproval of the legal manner in which I spent portions of my off-duty time is not adequate grounds to allege criminal misconduct," Giardina said.
Navy Fired, Demoted Giardina
But punishment still came. Last September, Giardina was denied further access to classified information. He was then fired from Strategic Command a month later, demoted from vice admiral to rear admiral, and assigned to staff duty at Navy headquarters in Washington. While the Navy wasn't sure they had enough evidence to convict Giardina, and thus avoided a court martial, they did ultimately find him guilty of two counts of conduct unbecoming an officer in a May 2014 non-judicial proceeding.
Now, the reasoning behind those convictions has become clear. According to the newly-released report, NICS investigators found DNA evidence that linked Giardina to the creation of the chips. The counterfeits were made by taking $1 chips and painting them to appear like $500 chips, then affixing $500 stickers. While investigators couldn't find any fingerprints on the chips, they did match a DNA sample from Giardina to one from the adhesive paper used on the phony chips.
For the local prosecutor that initially investigated the case, the new revelations from the report came as no surprise.
"I never really bought his story about finding them in the john," said Pottawattamie County Attorney Matt Wilber. "There's no question in my mind that it was not a true story."