888poker Leaves Australian Market, Online Poker Under Threat in Oz
Posted on: January 13, 2017, 03:00h.
Last updated on: January 13, 2017, 04:15h.
888poker has pulled out of the Australian market in anticipation of an imminent change in the country's gambling laws.
An amendment to the 2001 Interactive Gambling Act will shortly clarify that only operators holding a license in Australia will be able to offer its products to Australians.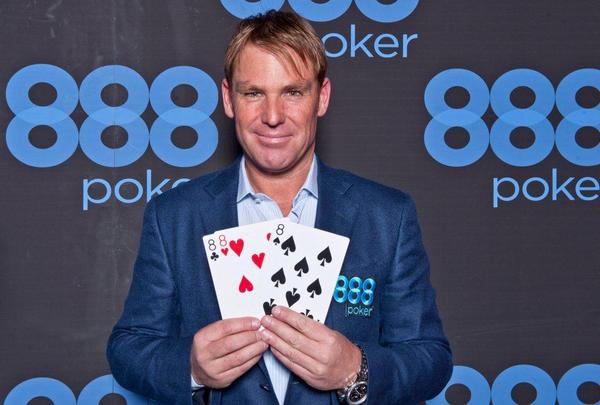 And since the country only licenses sports betting, and not online poker or casinos, sites specializing in the latter verticals, like 888, have little recourse but to withdraw from the market.
"Following a business reevaluation, we'd like to inform you that 888poker's services are not being offered to players residing in Australia and therefore your account will be closed as of 16/01/2017," read a short email to the site's Australian players on Thursday. "You can still withdraw funds from your bankroll at any time using our web cashier. Please check your email for more information."
Massive Fines
Previously, sites like 888poker operated in a legally grey area; casino and poker were not specifically legal but there was no specific law saying they were illegal either.
The new rules are designed to make life tougher for offshore operators to target Australians. To continue to do so would render the sites black market operators, which could affect their licensing in other jurisdictions.
Meanwhile, heavy fines are threatened for those that choose to remain. The amendment will allow the Australian Communications and Media Authority (ACMA) to impose penalties of up to AU$1.35 million ($1 million) per day for individuals, and up to AU$ 6.75 ($5 million) for companies, found to be in violation of the law.
Of course, the irony is, the new rules will drive away reputable companies like 888 and PokerStars who wish to comply with the law.
Meanwhile, with no licensed poker or casino sites to choose from, Australians will have no choice but to engage with less reputable sites, for whom the threat of fines from a media authority on the other side of the world holds little menace.      
Existential Threat
While, as of today, PokerStars is still operational in the country, during an earning call late last year, Amaya CFO Daniel Sebag said that if the legislation passes, as expected, Australian players would likely be blocked by PokerStars.
PokerStars and 888 are the two biggest poker sites in Australia, and their loss is an existential threat to online poker in the country.
"As the Bill is currently written, it will spell the end of online poker in Australia," writes the author of a petition on change.org, calling for an adjustment to the legislation.
"…All we are asking is for the Government to amend the Bill to stipulate the exclusion of online poker."
You can sign the petition here.