800-Year-Old Native American Casino Discovered in Utah
Posted on: June 7, 2015, 10:00h.
Last updated on: January 12, 2023, 11:40h.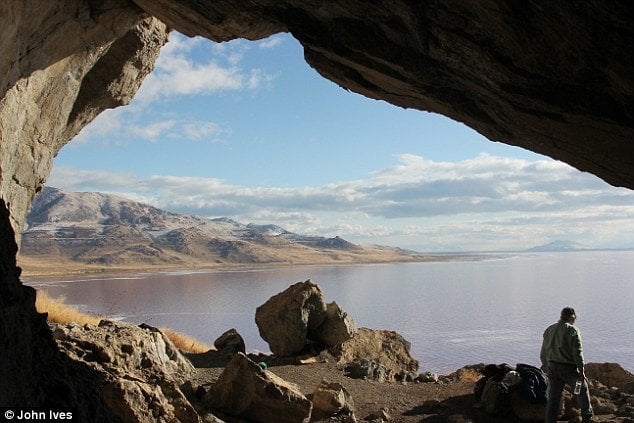 It's just as we thought: Native American casino gambling existed long before 1988.
Archeologists in Utah have unearthed a cave on the shore of the Great Salt Lake that appears to be an early Indian casino.
Inside the cave they found hundreds of 800-year-old gambling artifacts, such as dice, carved sticks, hoops, and darts.
Yes, long before the bright lights of Las Vegas, and despite gambling being currently illegal in Utah, gaming played a significant role in the culture of indigenous American tribes.
The items belonged to the Promontory people, archeologists say, forbears of the Apache and Navajo people, and the find has yielded some surprising revelations about the little-known culture. In fact, the existence of so many gaming artefacts suggests that rather than eking out a meager existence from the land, the Promontories were relatively well-off, with time for relaxation and recreation.
Gambling Played Important Social Role
"This to me can be seen as the intersection of three factors," said Professor Jack Ives, an archaeologist at the University of Alberta, "[which are] remarkable preservation, a cave population that was thriving during its 20 to 40-year stay, and a real cultural predilection for gaming activities."
Professor Ives believes that gaming played an important social role in Promontory culture. Games may have been played to settle disputes among the tribe or with the neighboring Fremont people.

"These gaming artefacts reflect an important strategy of interaction in a tumultuous world, where people were negotiating new relationships with each other," he said.
"Gambling isn't just a matter of recreational play," added archeologist Gabriel Yanicki. "In cases of gambling for very high stakes…gambling took place between members of different social groups, sometimes in lieu of more hostile interactions, such as warfare.
"'In women's games, stakes tended to be smaller; items of personal property or, quite commonly, to decide who had to do chores like cooking," he said.
Rich Trading Culture
Some of the items also suggest a sophisticated trading culture with other societies. One of the dice recovered from the site is made from a beaver tooth wrapped in sinew and is similar to dice made by the Klamath people who lived on the Oregon coast.
There are suggestions that other artifacts come from as far afield as British Columbia and the Colorado Plateau.
The exact location of the cave is being kept a secret to help protect the artifacts from looters. "The sites are extraordinary, and the landowners have been wonderful both about our work there, and protecting the sites from looting, which could be a genuine threat," said Ives.
Among the items found in the casino were dice made from split pieces of cane and sticks that were thought to be used in guessing games. What's less clear is whether Wayne Newton ever played the showroom on New Year's Eve.