2020 Las Vegas Outlook: Optimism Abound for Strip, Southern Nevada
Posted on: January 2, 2020, 12:09h.
Last updated on: January 2, 2020, 01:20h.
The 2020 outlook for Las Vegas is extremely optimistic, as gaming industry analysts and economic experts alike believe the gambling capital of the US will thrive in the year ahead.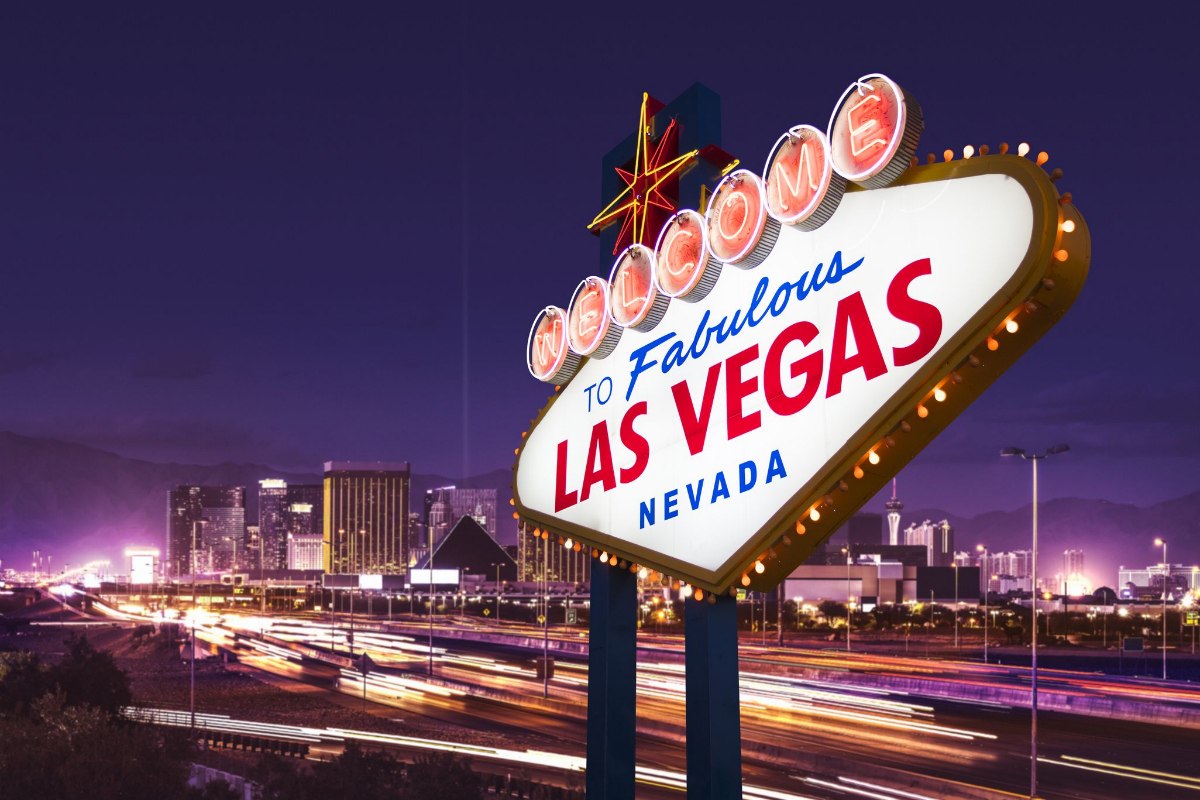 Las Vegas is once again experiencing a construction boom. No new casino resort has opened on the Strip since 2010, when The Cosmopolitan debuted. That drought won't end in 2020, but will in the coming years.
Construction continues at Resorts World, the $4.3 billion complex scheduled to open in the summer of 2021. The Drew – formerly known as the Fontainebleau – is expected to recommence construction in 2020 for a 2022 opening.
The $1.2 billion MSG Sphere at The Venetian is pacing towards a 2021 opening. As for 2020, the $2 billion Allegiant Stadium will open its doors in August in time to welcome the NFL Las Vegas Raiders.
With billions of dollars being invested, Las Vegas economic projections are promising for this year and beyond.
Analysts Opine
The Las Vegas Business Press, owned by the Las Vegas Review-Journal, begins each year with an economic outlook on Sin City. And for the first time in years, the experts the media outlook converse with are across the board enthusiastic.
I'm more optimistic about 2020 than I was when I talked about 2017, 2018 and 2019," said Frank Schreck, a gaming attorney with Brownstein Hyatt Farber Schreck. "It seems like 2017 was starting to come back to normal, 2018 improved some more, and 2019 was back to the 2007 level."
He continued, "It's a bright outlook for 2020, as we will continue on from 2019. All the momentum is going in the right direction, as we see construction and expansion. The population is growing, and when you make billions in investments that creates jobs, that will have a multiplier effect on the local economy. That means more housing and more construction workers and more liquidity for local casinos."
Schreck isn't alone in his encouraging Las Vegas forecast.
Nevada Gaming Control Board Senior Research Analyst Michael Lawton said he projects gross gaming revenue (GGR) to increase between one and 1.5 percent in 2020. He reasons his forecast because of increased visitation, convention attendance, and job growth.
Reviewing 2019
2019 was a banner year for McCarran International Airport. The hub set a new record by topping 50 million arriving and departing passengers over the past 12 months.
Las Vegas visitor volume increased 0.5 percent for the year, and convention attendance 0.2 percent. Strip hotel occupancy was 92 percent, with average nightly rooms climbing three percent to $143.
However, casino win over the last 12 months was down on the Strip 0.5 percent. Baccarat is the culprit, as reduced traffic from Asia – specifically China – has impacted the VIP table game business.
"Baccarat on the Strip is being impacted by the economic outlook in China being cloudy," Lawton explained. "Additionally, it has been reported that some of Asia's wealthiest customers are concerned about the trade war, in addition to significant competition and options across Asia, making it more difficult for Las Vegas to convince Asian customers to make the long trip."
He concluded, "As a result, this could have a negative impact on the baccarat business for the Las Vegas Strip in the future."
Similar Guides On This Topic