D-Day for 2016 Presidential Election: As Americans Cast Votes, Bookmakers Hold Breath
Posted on: November 8, 2016, 08:53h.
Last updated on: November 8, 2016, 09:51h.
The 2016 US presidential election is finally here.
It's been 576 days since Democrat Hillary Clinton formally announced her White House aspirations on April 12, 2015. Billionaire and former casino owner Donald Trump followed two months later, declaring his presidential campaign from Trump Tower in New York City on June 16.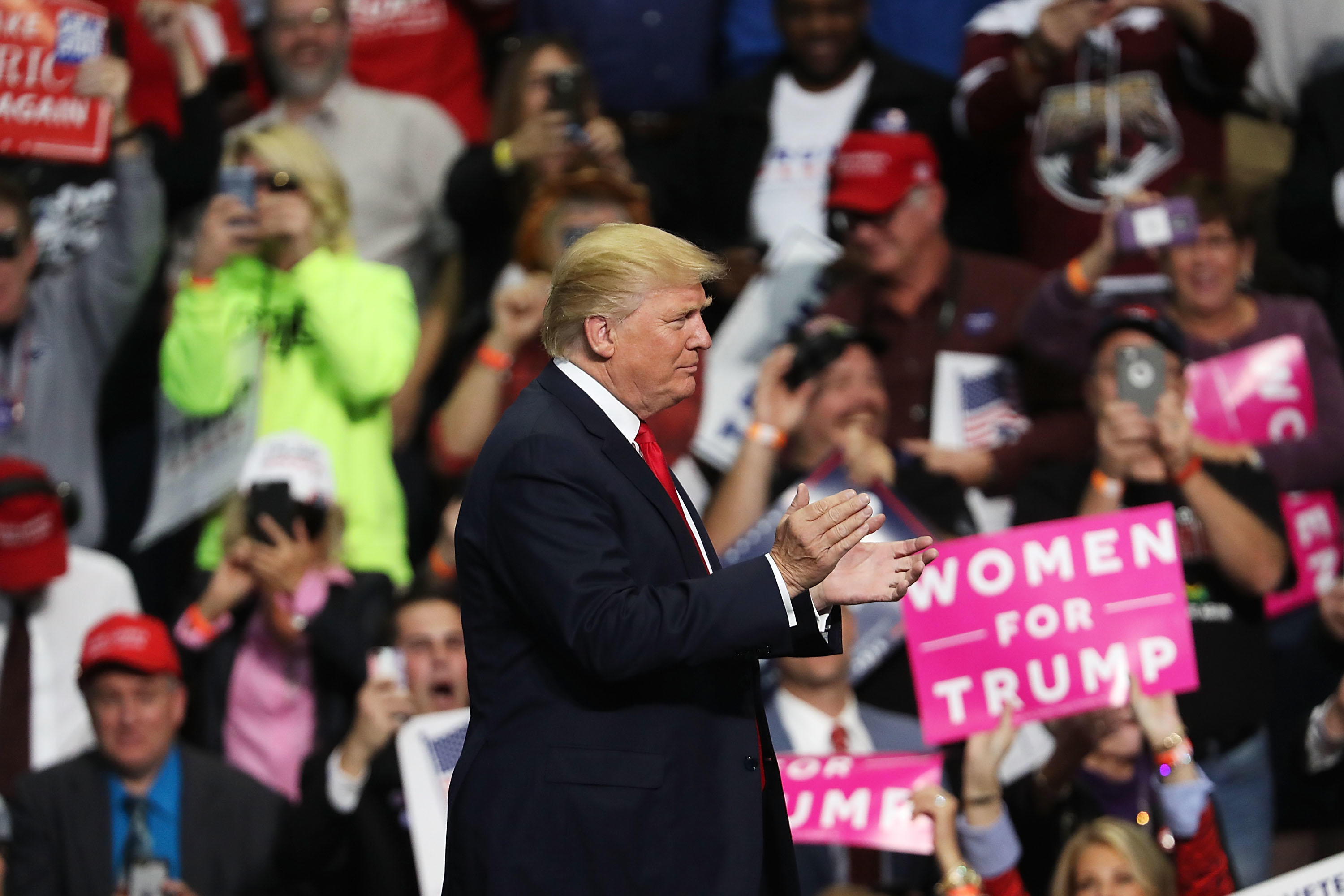 Nineteen months of campaigning, debates, and more scandals than you can shake a stick at, and Americans now get the chance to cast their ballot rebuttals. Millions, of course, have already voted via early voting and mail-in ballots.
PredictIt.org, the online prediction betting market in the US, had Clinton yesterday at an all-time high of 82 cents per share. This morning, however, the favorite had dropped by two cents.
Trump, the colossal underdog according to betting lines, is being sold at 22 cents. Bovada, as of Tuesday morning, was still taking wagers on Clinton (-500) and Trump (+350).
Real Clear Politics (RCP), the website that aggregates polls conducted by various media and research outlets, has Clinton 3.2 points ahead of Trump on the national average, as voters head to their election centers.
Nevada's Silver Lining
Once again, Nevada is playing a key role in the 2016 presidential election, but not only because of its swing-state status. Trump remains the underdog, but his odds would have been even worse if it weren't for his casino friends in Las Vegas.
Albeit reluctantly at times, Las Vegas Sands Corp. CEO Sheldon Adelson has once again opened his wallet to support the GOP candidate in 2016. The 14th richest person in the United States, according to Forbes, with a net worth of about $30 billion, Adelson has spent millions backing Trump.
Phil Ruffin, another casino billionaire, hasn't donated nearly as much as Adelson to Trump super PACs. But the Treasure Island owner has been more publicly supportive, by hitting the campaign trail with Trump and speaking at the Republican National Convention.
Besides Treasure Island, Ruffin owns the New Frontier and has a 50 percent stake in Trump International Tower in Las Vegas, a non-gaming property.
Carl Icahn is also in the Trump corner, even though the billionaire closed the Trump Taj Mahal in Atlantic City this fall. Last but certainly not least, billionaire Steve Wynn was an unofficial advisor to Trump during his campaign's early days, but has since back-pedaled on that role and on Fox News on Monday, refused to endorse either candidate ahead of Election Day.
Early Night Likely for Decision Desks
Trump's path to victory is certainly more difficult this election day than Clinton's. To reach the required 270 electoral votes, Trump needs to snag several key swing states.
Florida is thought to be a must-win for Trump. Polls there close at 7 pm ET, meaning a Clinton victory in the Sunshine State could make for an easy night for news "Decision 2016" forecasting desks.
But if Trump takes Florida, he'll still need to win Ohio, and perhaps Michigan and North Carolina. Pennsylvania, an even longer shot for Trump, would be a key win should the Keystone State go red.
RCP has Trump with a negligible lead in Florida (0.2), Ohio (3.5), and North Carolina (1.0). Clinton is ahead in other vital swing states including Pennsylvania, Michigan, and Virginia.
Should Trump overcome the odds and mount a victory on the east coast, all eyes would switch to Nevada, where Trump holds a 0.8-point lead.