20-Year-Old Shane Missler of Florida Wins $451 Million Mega Millions Lottery, Plans for Future
Posted on: January 15, 2018, 01:54h.
Last updated on: January 15, 2018, 01:54h.
Florida's Shane Missler, 20, couldn't even go into a bar and celebrate with a drink after he learned he won $451 million in the Mega Millions Lottery a week ago.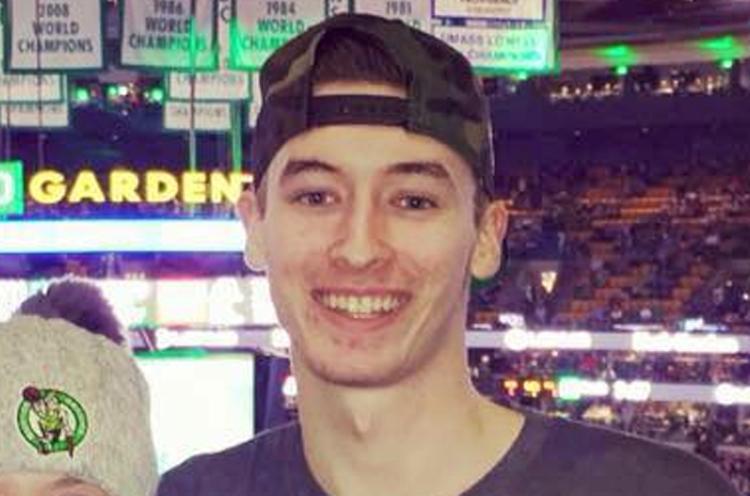 Not that imbibing would have been his first inclination. The Floridian instead hired a lawyer and began charting his future after the windfall.
When the initial shock of winning subsided, Missler he did what any millennial would do: he posted a cryptic message on his Facebook account. "Oh. My. God." were his only public words on his win for more than seven days.
He did release a statement after walking into the Florida Lottery headquarters in Tallahassee, about a four-hour drive from where he bought the ticket at a 7-11 store in Port Richey, near Tampa. He also declined to be photographed or interviewed at the office and was vague about his plans, though lottery officials released a statement he provided them.
"I'm only 20, but I hope to use it to pursue a variety of passions, help my family and do some good for humanity," Missler said.
Professional Help Ensures Financial Success
Lawyer Walt Blenner told the Tampa Bay Times he'd been retained by Missler and had some important advice for him.
"Your old life is gone and you can never go back to that life," he said. "It will never be the same."
Robert Pagliarini, a certified financial planner, agrees. He wrote a book called "The Sudden Wealth Solution," aimed at lottery winners, receivers of large inheritances, and others who come into big sums of money quickly. He told Business Insider there are several mistakes people make under these circumstances.
"Research tells us that when we are under stress, our brain responsible for planning and long-term decision-making shuts off and the part that takes over is the part that is responsible for our fight or flight response," he said. "The more we can ground ourselves and not get caught up in the frenzy, the better our decisions will be."
On Path to Financial Success
Missler believes he has the winning ticket to ensure that he won't squander his fortune like many winners have done in the past. He chose to take the lump sum, which after taxes were skimmed off the top, came out to $211,406,249.25. He set up a trust and made himself the managing member.
"Although I'm young, I've had a crash course this week in financial management and I feel so fortunate to have this incredible wealth and team behind me," Missler said in his statement to the Tampa Bay Times.
"I intend to take care of my family, have some fun along the way and cement a path for financial success so that I can leave a legacy far into the future."
Blenner said his client has disappeared for a while to let the media firestorm die down and plans to leave Florida, but has wisely not disclosed where. The attorney told the Tampa Bay Times that he received a message from Missler.
"He's doing well," Blenner said. "He's a very poised 20-year-old and he's got everything going right for him. He's got a close family, and a close group of advisers, and we do hope to work with him for years to come."
What to Do If You Win Millions
Both Pagliarini and Blenner agree on general directions to take once you've ascertained that you have a winning lottery ticket. First, be sure to sign the ticket or take a picture with the ticket in your hand to prove ownership. Next, hire a lawyer, financial advisor, and tax accountant. Third, shut down social media accounts, cancel phones and use non-contract phones to communicate with family and friends only. Do not talk to media about specific future plans. Finally, chart your financial future and maintain control over your new money.