$1 Million Progressive Jackpot Won at Mohegan Sun by Arson Victim
Posted on: March 23, 2017, 03:00h.
Last updated on: March 23, 2017, 11:57h.
A $1 million progressive jackpot was won earlier this month at Mohegan Sun in Connecticut by a woman who was the victim of arson in 2015.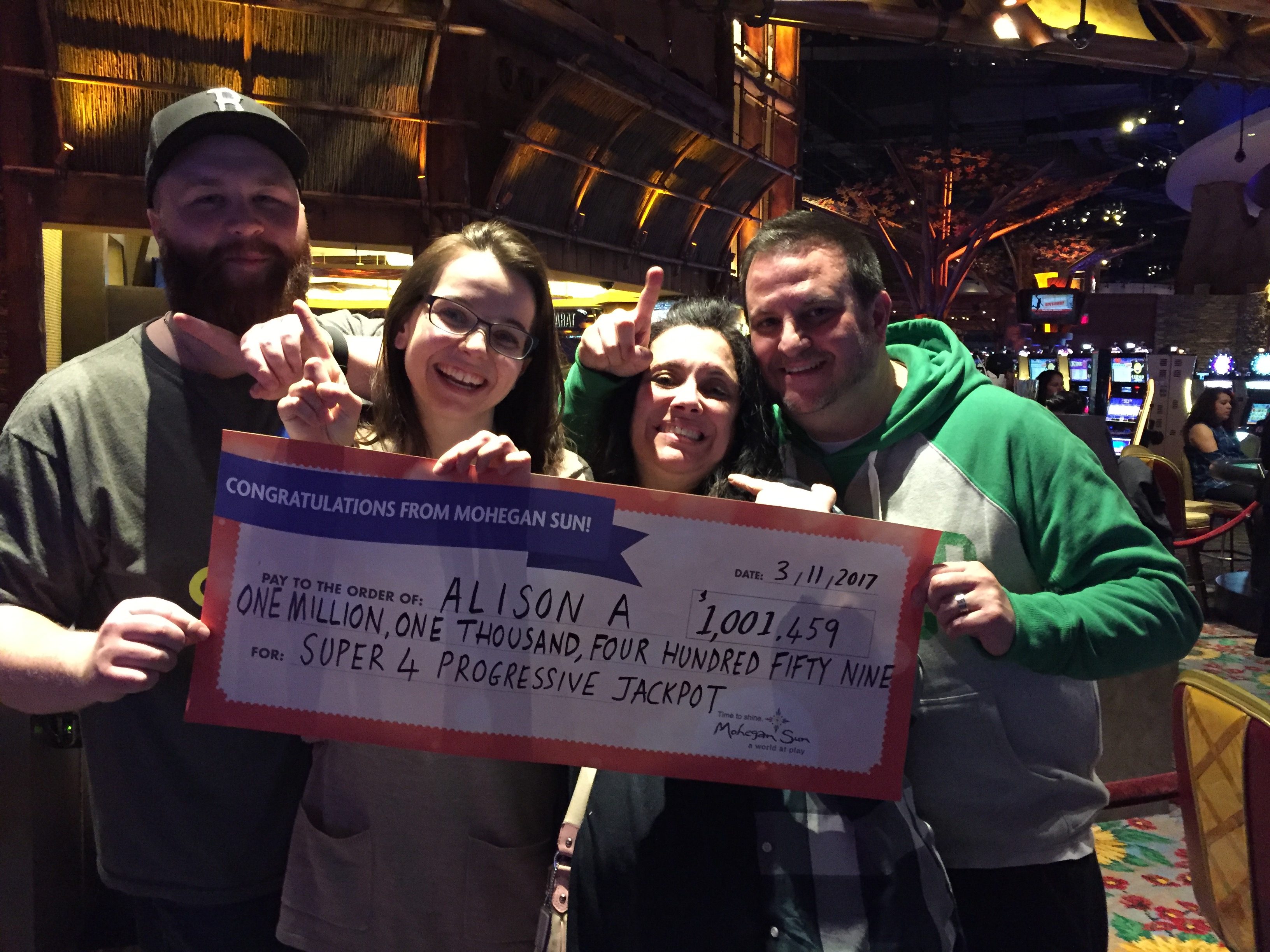 Alison Anzalone, 23, took the stand this week to testify against her ex-boyfriend, 29-year-old Gregory Bruno, who is accused of setting fire to her parents' home and killing four of the family's dogs. While it's certainly an emotional time for the Anzalones, they have plenty to be optimistic about regardless of the court verdict after Alison won $1,001,459 at Mohegan Sun on March 11.
Alison, who works as a cocktail waitress at an unidentified casino in her home state of New Hampshire, was visiting Mohegan Sun and playing the Super 4 Progressive Blackjack Jackpot when she became an instant millionaire.
The progressive jackpot is initiated through a side bet. When the dealer has blackjack on the hand, the Super 4 Bonus is triggered. Combining the dealer's blackjack cards and the player's first two dealt cards, if the four-card poker hand is a royal flush in diamonds, the progressive jackpot is hit. That's precisely what occurred to Alison.
According to Wizard of Odds, the probability of Alison's winning fate was 0.000001680.
Karma Strikes
A little more than a week after adding seven digits to her bank account (before taxes), Anzalone is being forced to relive the horrific events of 2015. According to her testimony, after becoming intimate with Bruno she decided to breakup with him, and that led to threatening text messages.
On January 12, 2015, Bruno allegedly set fire to the Anzalone home while they were away. Four dogs perished in the flames.
The trial is expected to last up to six weeks. Bruno is charged on 35 counts that includes arson, solicitation of arson, burglary, cruelty to animals, criminal mischief, witness tampering, and falsifying physical evidence.
He's facing more than 10 years in prison if convicted on the most serious counts.
Not All Jackpots Equal
Anzalone's $1 million stroke of luck is the feel-good gambling story of the month. But it's only one of several that casinos have produced in 2017.
In late January, a PokerStars player competing in New Jersey turned $10 into $100,000 in a matter of just 15 minutes. James Piccolo, a 28-year-old resident of Nevada who was visiting his family in the Garden State, was participating in a $10 Sit & Go when the he and his two competitors hit the jackpot multiplier.
After outlasting his two foes, Piccolo was $100,000 richer. He was in New Jersey to be with his family while his father underwent surgery for an unspecified cancer.
Some jackpots, however, aren't what they seem. For every Anzalone and Piccolo, there seems to be a Katrina Bookman.
Bookman, a single mother of four, thought she hit a $42.9 million slot jackpot at Resorts World New York City last fall. It was later revealed that the gaming machine had malfunctioned, and Bookman was "treated" to a steak dinner instead.