Power's Back! But Who Shot Ghost?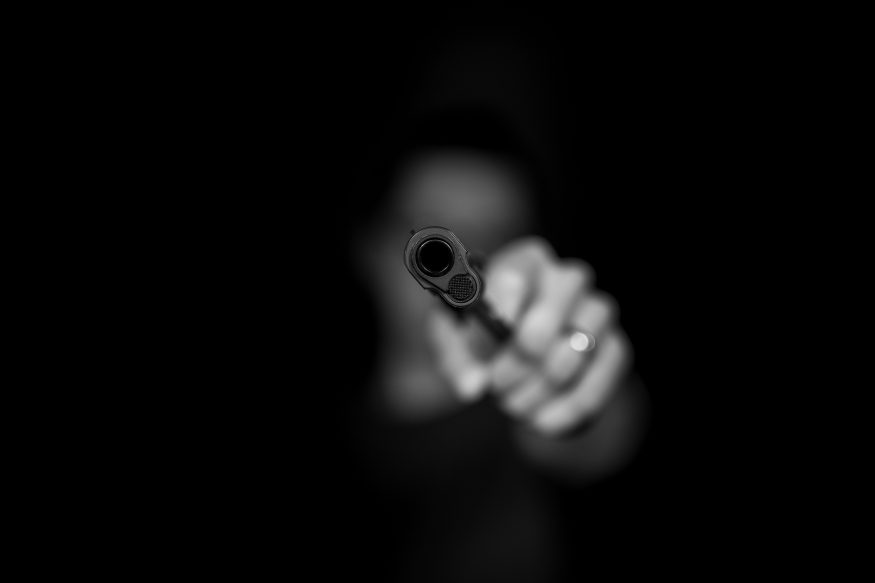 The second part of Season 6 of Power is back. We've already analyzed the death trends and given you a mid-season death toll update. Now, all we want to know is: Who the hell shot Ghost?!
We've waited nine weeks to find out what's happened (thanks a lot, Starz!). However, what we do know is there is a shortlist of suspects who were allegedly on their way to Truth Nightclub to get Ghost.
The analysts at Casino.org have taken the suspect list plus an outsider, and ranked who we think shot James St. Patrick AKA Ghost.
For each character, we've gathered the number of people they've each killed, their threat level, favorite weapon and the main reasons why they're after Ghost. We used the data to create a points system, which determined the final suspect list. We've even put our own odds on who we believe is the killer!
(We will be updating this list weekly, depending on which characters are eliminated as suspects. Disclaimer: Casino.org does not provide betting options for Power.)
Without further ado, ranked from most to least likely, here's who we believe killed Ghost:
Suspect #1: Tommy Egan +400 (4/1)
Do we need to say any more about this gritty character?
Without him on the show a lot of people would be alive, but the storyline wouldn't have been as eventful. The end of Season 5 saw Ghost and Tommy going for each other, so we already know there is a lot of hatred there!
Tommy has killed 21 people in the show, including his ex-girlfriend (Holly), his dad (Tony Teresi) and Ghost's girlfriend (Angela Valdes.)
This is why we put Tommy first. He already hates Ghost and has tried to kill him before – why wouldn't he do it again?
Suspect #2: Andre Coleman AKA Dre +600 (6/1)
Dre, Dre, Dre.
Since the first day he stepped into the madness of Power, he's been after Ghost. He took everything from Ghost, but then later lost everything to him!
There has been a lot of setting up and snitching when it comes to these two, but one thing we know is: Without Ghost, Dre would've been less powerful.
Ghost said it all earlier in Season 6: "Yeah, f**k me. But you need me, Dre. Like you always do. So imma save you. Like the helpless little b**ch you are." (S:6, E:10)
Because of the hatred he has for Ghost, Dre comes in second.
And, based on the number of people he's killed, we know he isn't scared to do it again.
Suspect #3: Tariq St. Patrick – The Disgruntled Son +700 (7/1)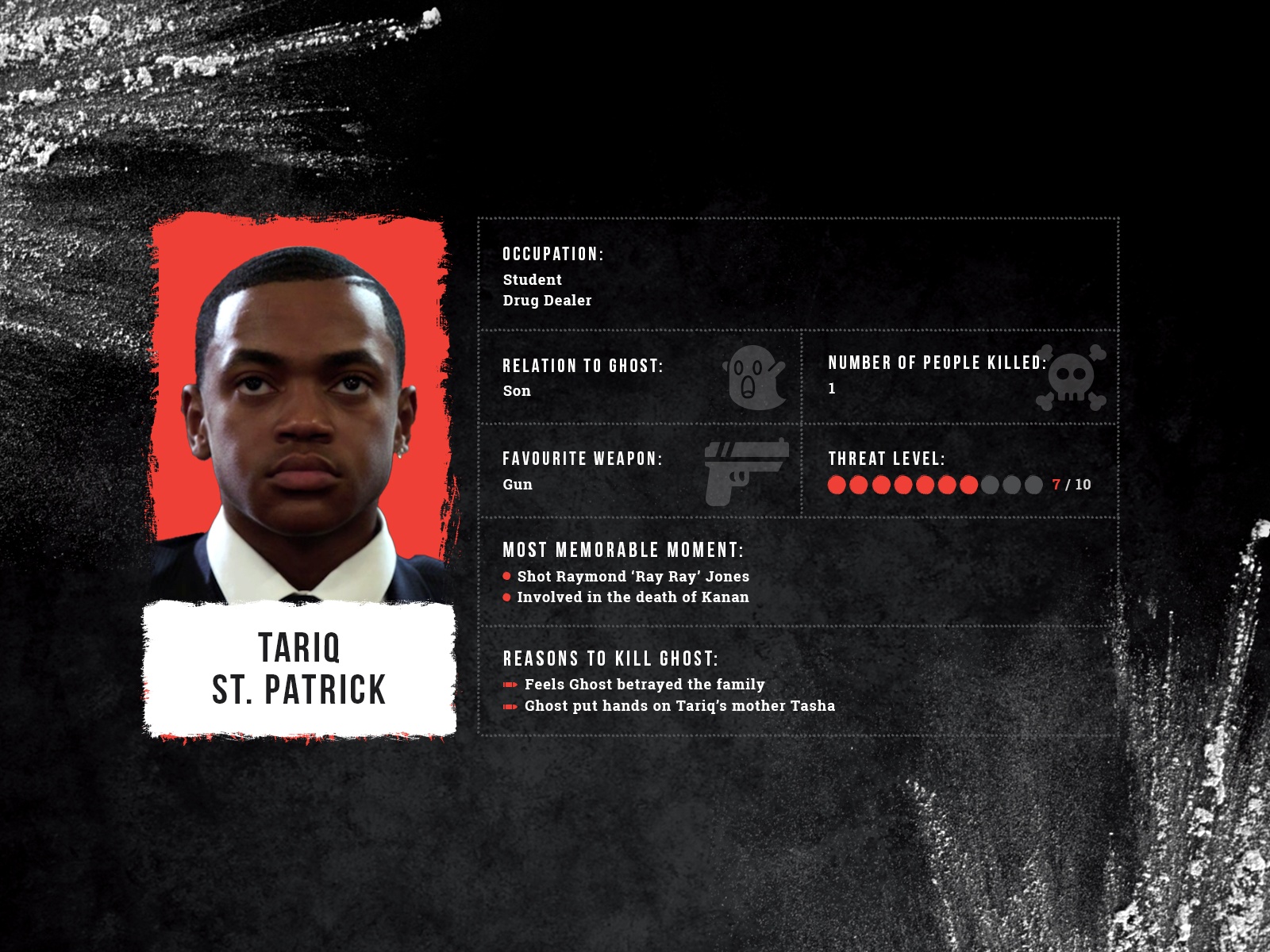 In our opinion Tariq is a wannabe gangster who's trying to be, but probably never will be.
This well-educated boy is trying to be a future drug kingpin like his dad, and we know Riq has a lot of hatred for his dad and wants Ghost gone.
We know that Riq has only killed one person, Ray Ray Jones, the guy who killed his sister Raina (RIP).
However, what Ghost has done to the family is something Tariq can't forgive him for. There is a lot of vengeance and this 'future drug dealer' wants to make it right for himself and his mum, so eliminating Ghost would be the best move for him.
Suspect #4: Tasha St. Patrick – The Resentful Ex-Wife +1,000 (10/1)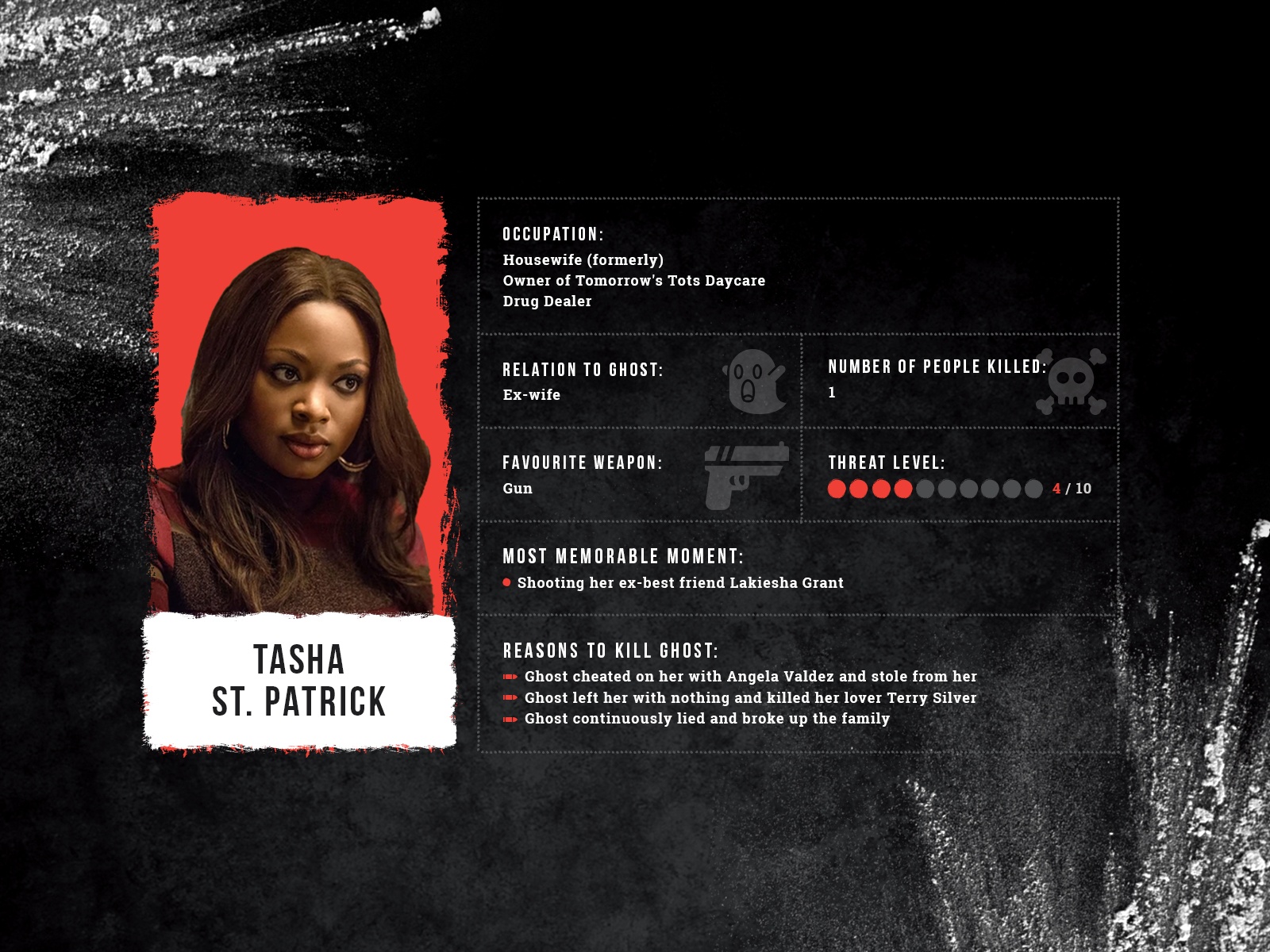 Who kills their ex-best friend? Only Tasha St. Patrick!
After that shocking episode when Tasha shot Lakiesha Grant, we learnt a lot about this character. Not only does she know everything about her ex-husband, but she isn't scared to shoot someone if she has to.
Ghost destroyed their family, cheated on her with Angela Valdez and killed her lover Terry Silver. He has left her with nothing. And you know what they say: "The most dangerous person is the one who has nothing to lose."
Even though she has every reason to kill him, we personally don't think she has the guts to do it.
Without Ghost she really will have nothing and, deep down, we think she still loves him or needs him for the money.
Suspect #5: Dirty Councilman Tate +3,300 (33/1)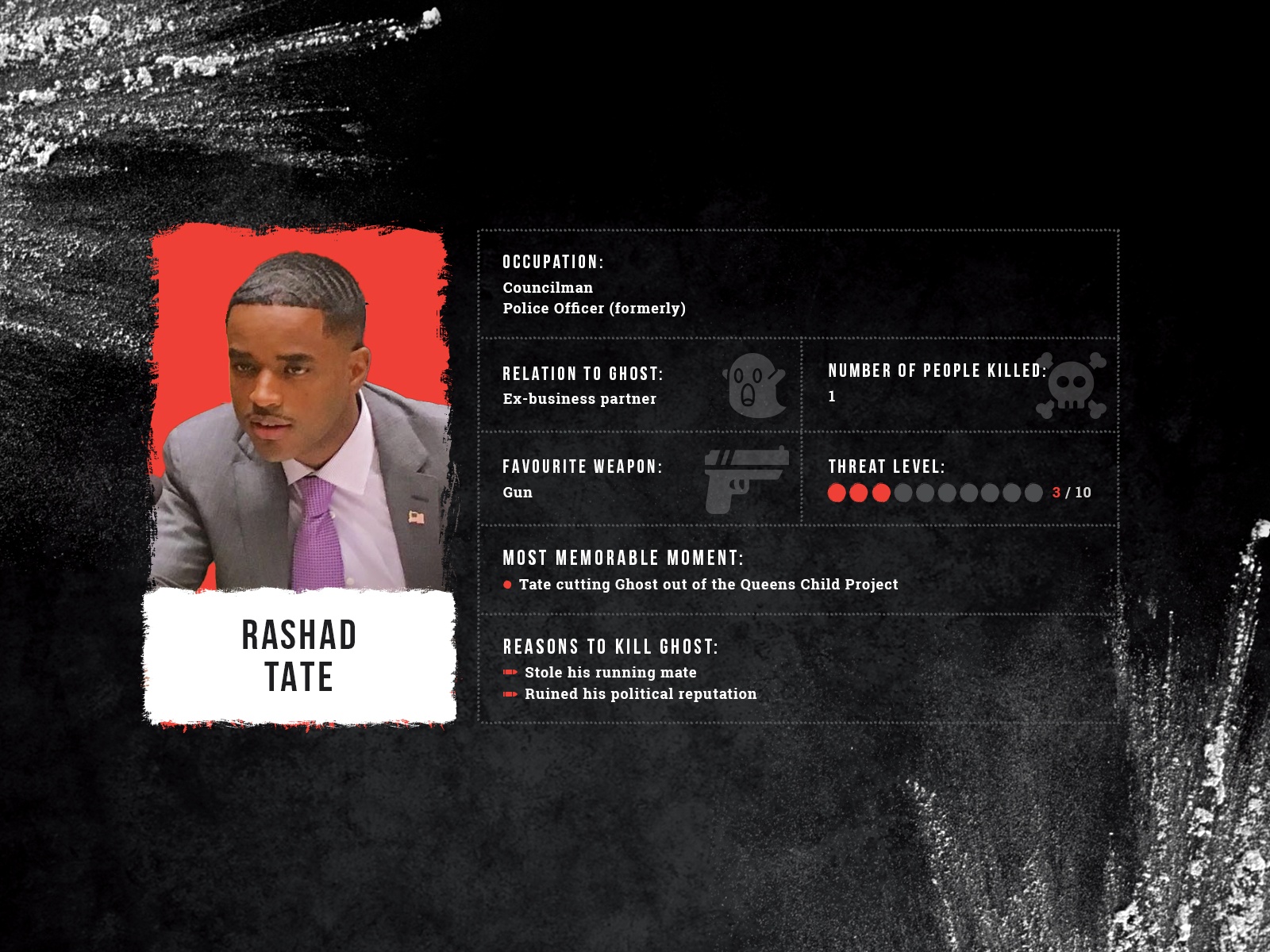 Rashad Tate is a former police officer turned dirty Councilman who sleeps with his colleagues, carries guns and has plans to kill Ghost.
Shooting one person doesn't make Rashad the top suspect.
He is used to paying people bribes to do the dirty work for him, making him the least likely suspect.
Rashad is a big outsider but the reason for him to kill Ghost is for the betrayal and double-crossing he received for Ghost to gain political power.
Suspect #6: Let's Talk About Saxe +6,000 (60/1)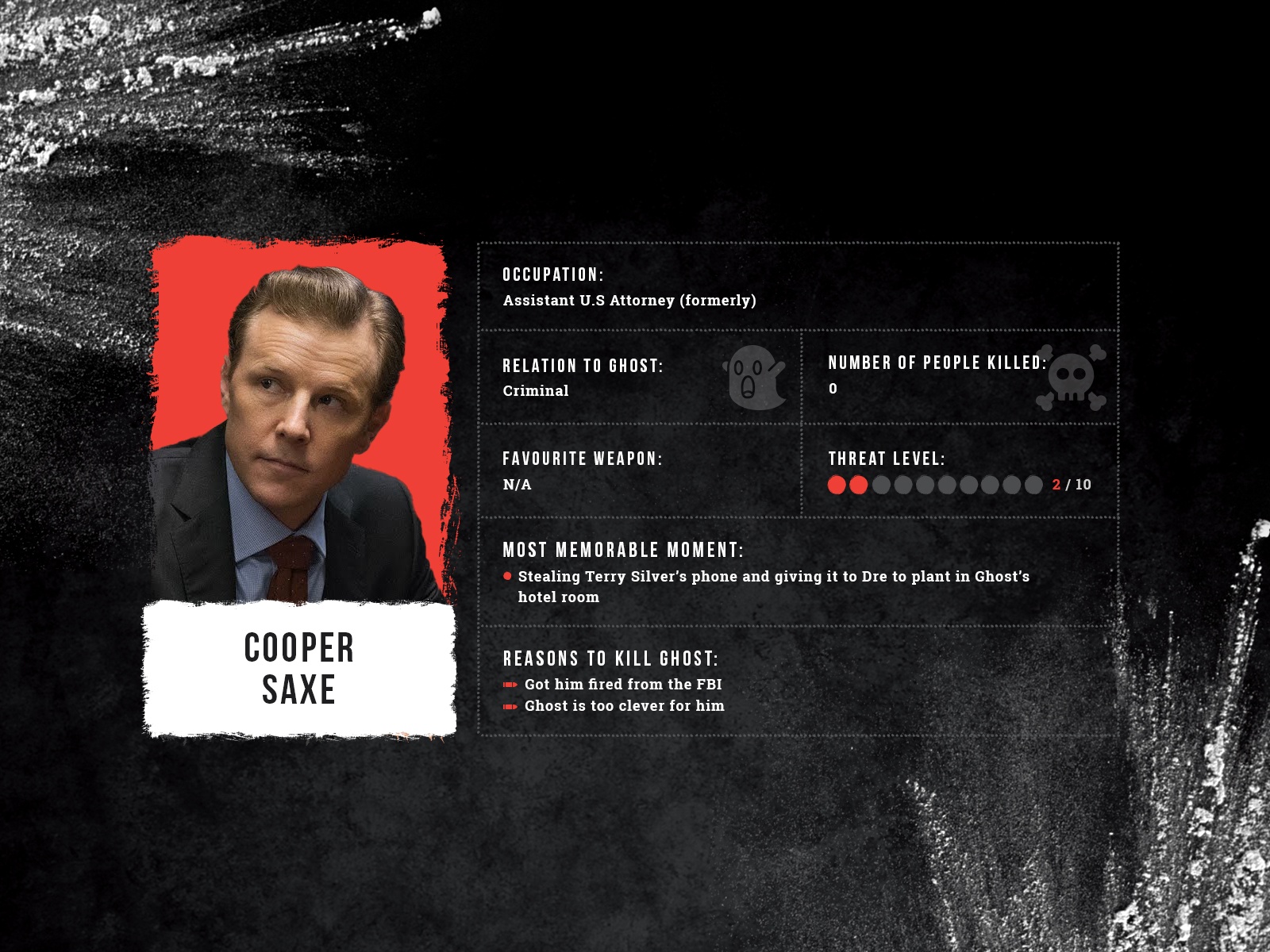 The relationship between Ghost and Cooper Saxe is a lot like cat and mouse.
While Ghost has been too clever for the ex-FBI agent, Saxe has been trying everything to catch this murderer and drug kingpin – so much so that he ruined his own career.
The only reason why we think Saxe might have done it is because he has nothing left to lose and was seen walking towards Truth in an intoxicated state.
Suspect #7: Poor Paz Valdes +10,000 (100/1)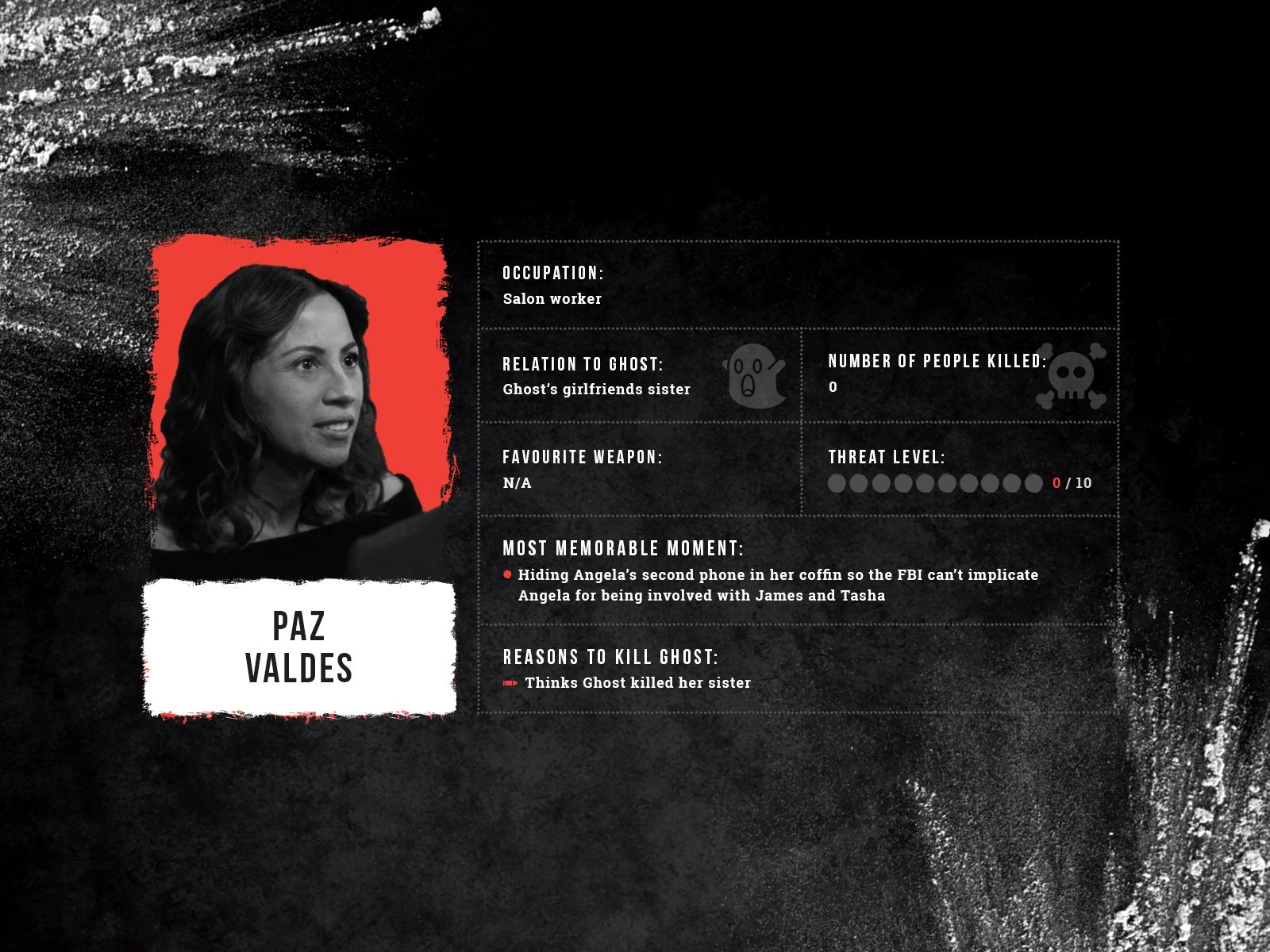 Convinced that Ghost is to blame for her sister's death, Paz has every right to want revenge. She continuously warned Angela about Ghost, but it's now too little too late.
However, Paz has never killed anyone and has probably never held a gun, so we think it's very unlikely that she's Ghost's killer. 
OUTSIDER BET: Romona Garrity +15,000 (150/1)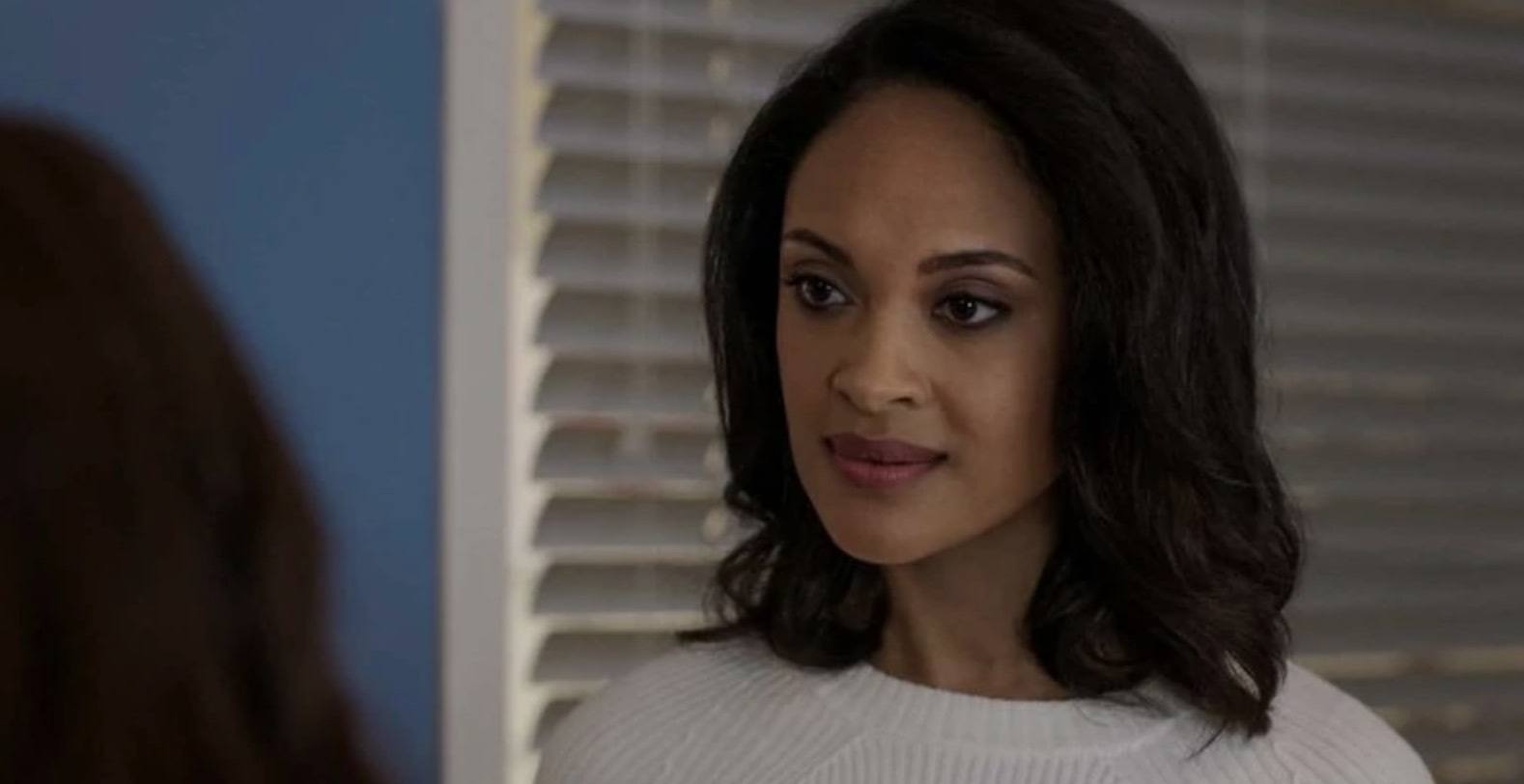 The political strategist who formed a very close relationship with Ghost during the political campaign.
The reasons why we think she may be an outsider suspect are as follows:
She was in Truth at the same time of the shooting.
There is conspiracy that she may have killed him to take his power.
There is a fan theory that she may be the sister OR ex-wife of Terry Silver (Tasha's lover), who is the man Ghost killed in season five.
So, there you have it, Casino.org's suspect list. We will update this weekly and eliminate the suspects by turning their photos grey. So stay tuned and see if Casino.org's team got it right!
Disclaimer: Casino.org does not provide betting options for Power.