What Are The Odds Of Winning The U.S. Open?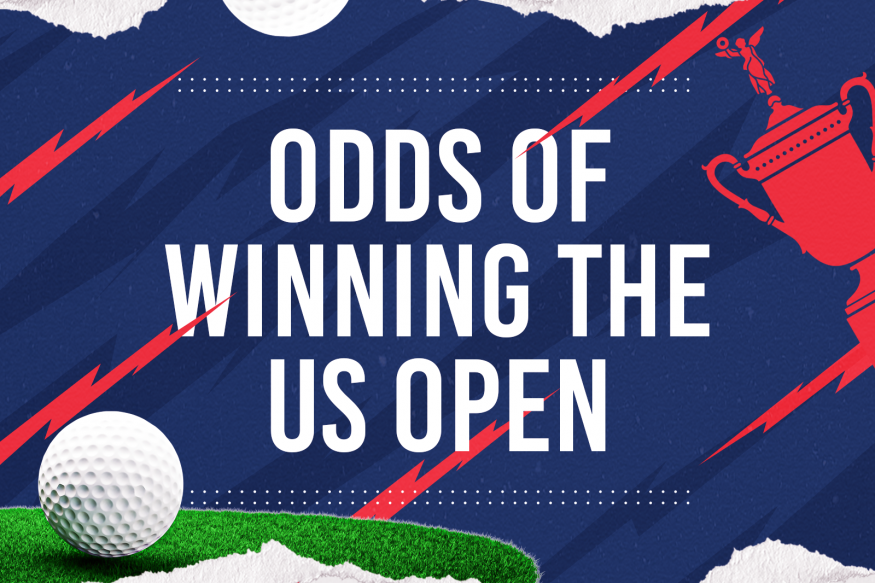 From 16-19 June this year, the absolute toast of the golfing world will again lock horns in one of the sport's most-celebrated majors, the U.S. Open.
For the likes of Jon Rahm, Rory McIlroy and Dustin Johnson, four rounds of 18 holes will separate them from PGA Tour glory, but for any aspiring amateurs out there, the path is certainly a bit more arduous.
Not only do you have to overcome an elite field of golf pros, but you also have to earn the right to play at The Country Club of Brookline in the first place.
Here we'll take a look at how you go about earning a PGA Tour Card and what the likelihood of you overcoming the field is if you finally make it.
Clubbing Together
Before we delve into the ins and outs of the U.S. Open, however, it's important to first establish a harsh reality check.
The fact is it's incredibly hard to become a professional golfer in the first place, and if you're hoping to make it to the event as an amateur, the entry criteria are also incredibly strict.
The first thing to consider is that of the 30,000+ players who refer to themselves as "professional" golfers, over 95 percent are not actually playing on tour.
If you go by the PGA and LPGA websites, only around 500 golfers derive their main income from scheduled majors, which is already a significant drop-off.
Looking at these numbers in closer detail, around 1 in 226 (0.4 percent) people identify as earning a living from golf, with the vast majority of these being club pros.
At a lower tour level, around 1 in 6,100 (0.02 percent) are competing regularly, while just 1 in 16,486 (0.006 percent) are recognized as PGA Tour players.
When you consider that two years ago there were roughly 6.1 million adults between 18 and 34 playing on a golf course regularly and a further 2.5 million juniors, you can see the chances of making it onto the tour are incredibly slim – indeed, on average, there are only 150 PGA players each year.
Are You Par For The Course?
So, supposing you do have the skills to play golf at an elite level, how do you go about earning a PGA Tour Card and taking your place at the U.S. Open?
Well, the good news is there are numerous options available.
The bad news, however, is that all of them require talent, dedication, and a fair bit of money.
The most common path to becoming a pro golfer is competing for years in amateur championships and building up a résumé that makes the PGA take notice.
This was the approach taken by the legendary Tiger Woods, who already had plenty of wins under his belt before transitioning to the tour.
Alternatively, players can apply to attend Qualifying School through the PGA website.
This process contains four rounds costing between $2,700 and $4,500 each, with the second round being a 72-hole tournament.
The average for this hotly-contested event? A fairly prohibitive 15-18 strokes under par.
Should you hold your nerve and make it through Qualifying School, you'll then be admitted to the Korn Ferry Tour.
From there, you can earn a PGA Tour Card in one of three ways – finishing in the top 25 over the course of a season, making the finals money list or winning three events in a single tour year.
Winning The "Toughest" Major
Commonly referred to as the world's "toughest" major, the U.S. Open typically requires players to triumph over 156 of the game's greatest players.
And doing so is certainly no mean feat.
For 2022, oddsmakers have Scottie Scheffler and Jon Rahm as current favorites to win at +1,200, with Rory McIlroy second at +1,400.
So as you can see, not only is getting to the U.S. Open a long and difficult process that requires patience, skill and practice, but even when you make it, the current best golfers in the world only have a 7.7 percent implied probability of actually winning the thing!
With this in mind, you may need to spend more than a few hours on the driving range each week if you're determined to join the pros next year.