Kerry Packer: The Life And Exploits Of Australia's Greatest Gambler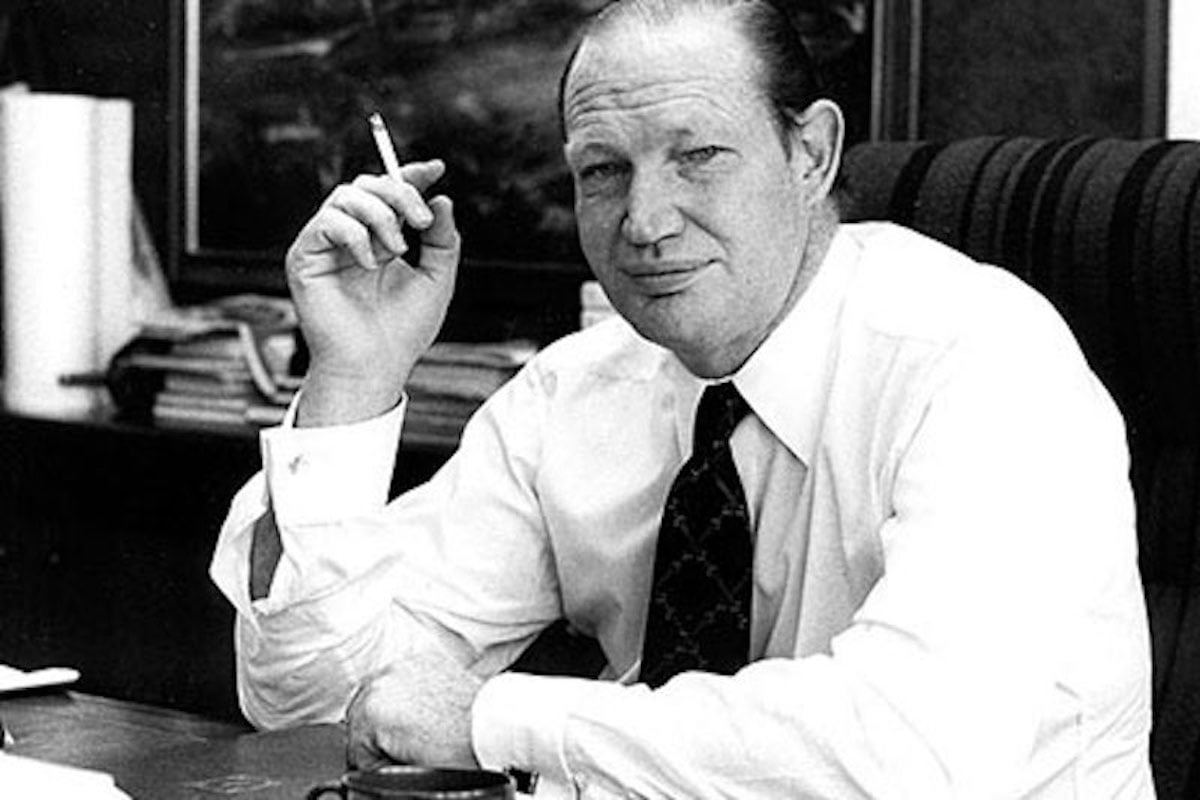 Kerry Packer was Australia's larger-than-life media tycoon, known for a bullish approach to business. Yet, Packer's influence reached far beyond the corporate world.
Among other things he revolutionized the game of cricket, was a key influence in many of Australia's political contests and, after suffering a heart attack, ensured every New South Wales ambulance was fitted with a defibrillator.
However, Packer will always be most remembered as a formidable gambler.
A man who could make or break a casino's year in the space of a few short hours. Whilst casino managers feared him, staff adored him for both his humor and his habit of giving incredible tips.
But how did Packer come to have wealth that made the owners of even the biggest casinos tremble? And why did he invest so much time, money, and effort into cricket?
The answer begins in a hot, mid-December Sydney.
Early Life
Kerry Packer was born in December, 1937, in Sydney, Australia to Sir Frank Packer and Gretel Bullmore. Packer's early childhood was spent living through World War Two and the widespread fear of a Japanese invasion.
Following Japanese submarine attacks on Sydney harbor during May and June 1942, Packer was sent to live with an aunt in Bowral, a remote town in the New South Wales Southern Highlands.
It was during Packer's stay in Bowral that he fell ill, contracting polio and spending nine months in hospital as a result. After leaving the hospital Packer moved to Canberra for two years where he slowly regained his full strength.
Packer's prolonged absence from education meant that he struggled upon returning to school in Sydney. Undiagnosed dyslexia made catching up all but impossible and Packer was soon labeled "the family idiot" by his father.
Cruel nicknames of this kind were not uncommon, and Packer struggled to develop close relationships with either of his parents. He often put this down to his parents being extremely busy people, who prioritized work and the war effort above parenting.
Packer never spoke ill of his parents and was quick to describe his father as firm but fair in an interview transcribed by Inside Story: "So, what was my father? What were my feelings towards him? I was a bit scared of him. He was a strong man. He was a just man."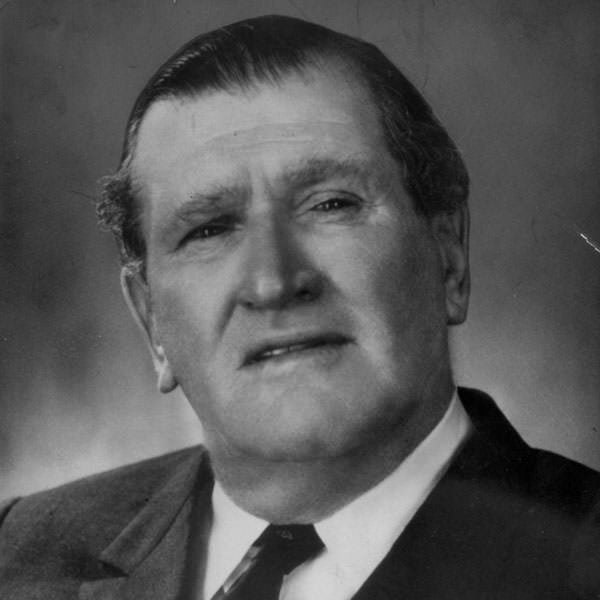 Although Packer always maintained that his father was a good man, other people described Sir Frank Packer as a monster, prone to drunken rages.
Many have suggested that Packer suffered both physical and psychological abuse from his parents, which may have affected him throughout his adult life.
Building Australia's Biggest Fortune
Kerry Packer was not a self-made man, receiving the entirety of his father's AU$100 million media empire upon his death in 1974.
At the time of inheritance, the empire was made up of two television stations, a number of radio stations, multiple provincial newspapers, and the country's largest magazine publishing company.
Famously, Packer only received this inheritance because his older brother Clyde was written out of his father's will following a dispute that occurred two years before Sir Frank's death.
After taking over the reins aged 37 Packer rapidly proved himself an effective businessman, expanding his father's empire to include property development businesses whilst also investing heavily in cattle ranching.
Yet, the media business remained Packer's bread and butter and this industry was the basis of his most famous business deal.
The first part of the deal came in 1987, a time when Australian TV stations were skyrocketing in value.
Packer decided to sell his station The Nine Network to fellow high flier Alan Bond for a staggering AU$1 billion.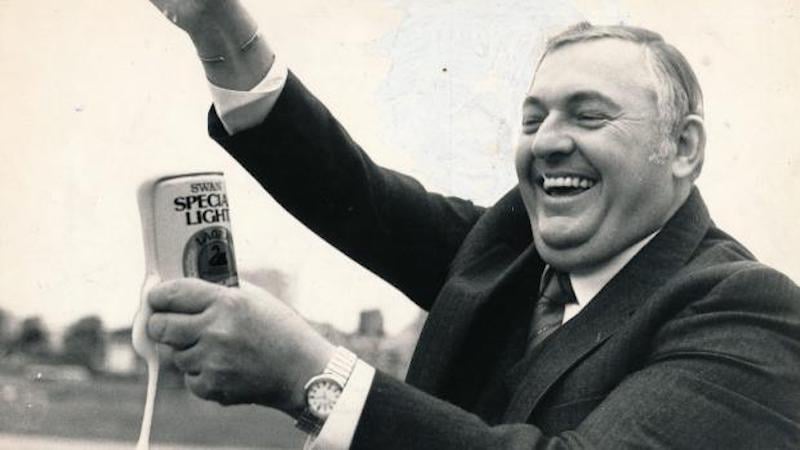 The second part of the deal occurred a mere three years later when Packer bought the station back from a financially struggling Bond for a paltry AU$200 million and netting an incredible AU$800 million profit.
Afterwards he was infamously recorded saying "You only get one Alan Bond in your lifetime, and I've had mine."
Knowing when to buy and when to sell defined Packer's career, and consistently landing on the right side of deals saw him become Australia's richest person and the 94th wealthiest individual in the world.
His estimated net worth peaked at over $5 billion, whilst his land holdings amounted to an area the size of Belgium.
Packer Revolutionizes Cricket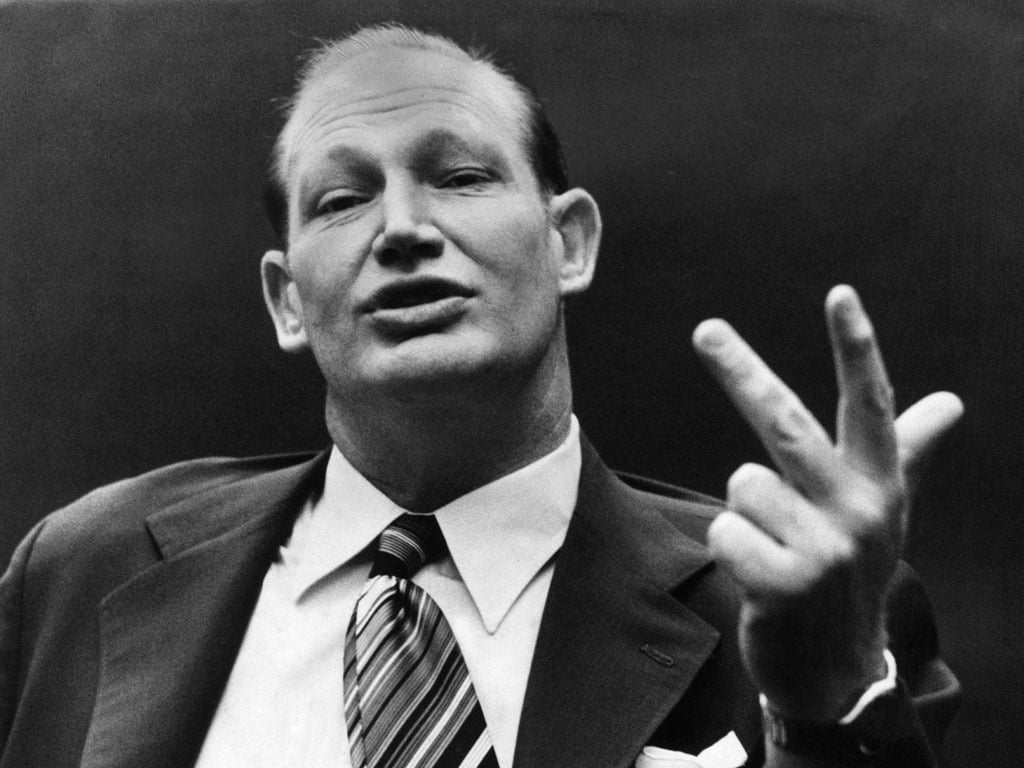 It may be hard to believe now, but in the 1970s few people thought cricket had serious commercial potential.
Games were slow and grinding, very little revenue was making it to the players and, consequently, many of them were struggling to make ends meet.
It came as some surprise then, when Packer's bid to secure exclusive broadcasting rights for Australia's 1976 test matches was rejected by the Australian Cricket Board, despite it being an exceedingly generous offer.
Not one to accept rejection gracefully, Packer responded by creating his own cricketing series, World Series Cricket, which he designed to maximize the commercial potential of the sport.
Using his formidable wealth Packer contracted a number of the globe's foremost cricketing stars, including English captain Tony Grieg. With these players in tow Packer created several international teams that played each other across two seasons in 1977-78 and 1978-79.
As World Series Cricket was unbound by laws and traditions, Packer changed the game to make it more broadcaster friendly and marketable.
Matches were shortened from five day tests to one day internationals and games were played during both day and night, a format that has proved popular ever since.
Helmets, brightly colored uniforms and professional level salaries were also all implemented by World Series Cricket and have since become standard for nearly all forms of cricket.
After the 1978-79 season, World Series Cricket was terminated in a deal that saw Packer's Channel Nine awarded exclusive rights to Australian Test Cricket, as well as an unheard of 10-year promotion and marketing contract.
Packer's influence on the game was never forgotten and a minute's silence was held before the second day of the Australia vs South Africa test match after the world learned of his death.
The Highest Of Rollers
Even though Kerry Packer dominated the business world and reshaped an entire sport he will be mainly remembered as a sensational gambler.
His exploits were largely due to his immense wealth, as Packer could afford to make bets that other people can only dream of.
In fact, Packer was seen as the biggest gambler in the world for much of his life, and his appearance was known to make many a casino manager weak at the knees with a mixture of both hope and fear.
Packer's favored game was baccarat, and his regular haunts included the MGM Grand, Bellagio and the exclusive Crockford's in London.
At the latter, Packer made an unwanted piece of history, breaking the record for the biggest ever gambling loss to occur in Britain.
Over a three-day losing streak Packer lost $16.5 million, taking the record from Frank Saracakis, who lost $13 million playing roulette at the very same casino.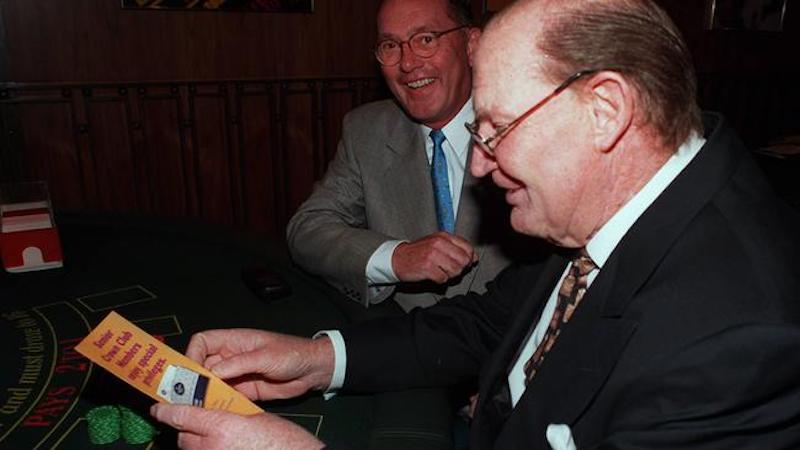 You win some, you lose some as the old saying goes, and Packer certainly won his fair share.
Perhaps his greatest gambling win took place at the MGM Grand in Las Vegas where he won $20 million in 40 minutes. An amazing feat only made possible because Packer was placing $250,000 bets across eight tables simultaneously.
Of course, betting of this magnitude can have massive impacts on the casinos themselves and a visit by Packer could transform a casino's fortunes – for better or for worse.
If he lost big, the companies that owned the casino would see their stock rise on Wall Street. However, if Packer won, the casino might find itself strapped for cash.
On more than one occasion Packer was politely asked by management to go and gamble elsewhere while the house recovered. An embarrassing conversation for any casino manager to have, and one that Packer reportedly relished.
Regardless of whether he won or not, Packer always found the time – and the money – to tip the staff serving him. From buying a car for a casino valet, to paying off a cocktail waitress' $130,000 mortgage, his generosity was widely known.
However, Packer's gratuities, whilst large, were not always straightforward.
His favorite way of spicing things up was to bet on behalf of the dealer. In one instance Packer bet a $100,000 tip on a game of blackjack and duly won to the immense excitement of all the casino's staff.
Tips of this magnitude was something unheard of, as explained by former executive at Wynn Casino, Paul Weintraub: "He was the biggest tipper ever in this city. No one has ever made a $100,000 bet for a dealer except him. I just think he was very generous."
Clearly, Packer was a man who liked to let his gambling do the talking.
An attitude that was perfectly illustrated in a story told by Mirage Resorts President, Bobby Baldwin. According to Baldwin, Packer was playing cards at a table in the Bellagio, when a loud and obnoxious Texan asked to join his table.
Despite Packer's refusal the Texan continued to insist, stating: "I'm a big player too. I'm worth $100 million."
Packer fished a coin from his pocket and turned to face the man before saying coolly, "If you really want to gamble, I'll flip you for it."
Needless to say, the Texan did not take him up on the offer.
Kerry Packer's Passing
Towards the end of his life Kerry Packer was very unwell, having suffered from at least four heart attacks.
One of these, which occurred while he was playing polo, left Packer clinically dead for seven minutes. After being resuscitated by paramedics he duly donated AU$2.5 million to the health service to ensure all New South Wales ambulances were equipped with defibrillators.
Packer also suffered from extensive kidney trouble in later life, a chronic condition which was briefly improved when his long-standing helicopter pilot, Nick Ross, generously donated Packer a kidney.
Despite these medical interventions Packer's ill health eventually caught up with him, and he passed away on December 26, 2005, at the age of 68.
He was awarded a state memorial service which took place at the Sydney Opera house. His son James, actor Russel Crowe, and Prime Minister John Howard all gave speeches.
Packer was survived by his wife Roslyn, son James and daughter Gretel, all of whom he had an extremely close relationship with.
The Packer Legend Lives On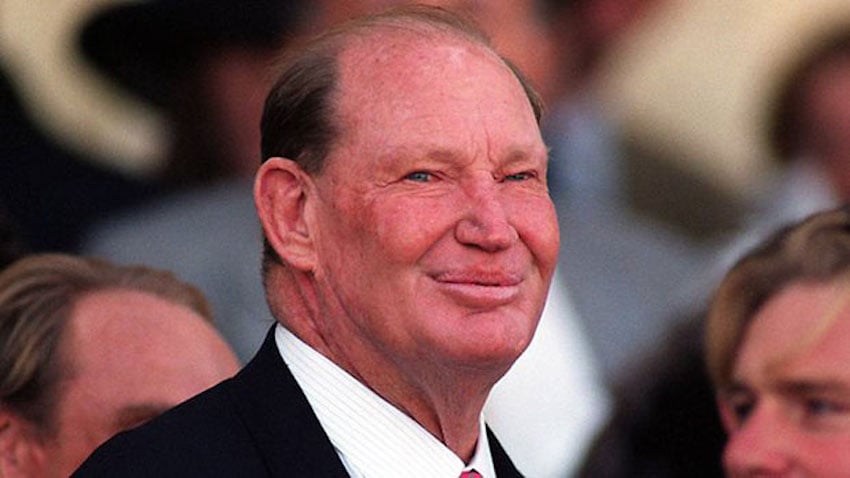 The 'all in' approach Kerry Packer took to life has meant his influence is still being felt today, 17 years after his death.
The continued rise of short form cricket and its increasing popularity in broadcasting being just one example.
Perhaps most fittingly for a gambler of his stature, the Packer name once again made headlines recently as Crown Sydney – the casino dream of son James dating back 10 years, but one he was not able to realize – will finally open in August after being granted a license.
Whilst this new casino is sure to attract gamblers from around the world, no one expects it to cater for a gambler of his father's legendary caliber.
As Paul Weintraub put it: "I've been in this business a long time. I've seen the biggest players in the world. I don't think there will be a player like Kerry Packer again."
Lead image: Inside Story