"Xavier Mortimer's Magical Dream" is the Best Las Vegas Show You Haven't a Seen Yet
"Xavier Mortimer's Magical Dream" may not be the easiest Las Vegas show name to remember, but the show itself is absolutely unforgettable.
This inspired, captivating, idiosyncratic show at Planet Hollywood is nothing short of a revelation. And we're just getting started with the superlatives.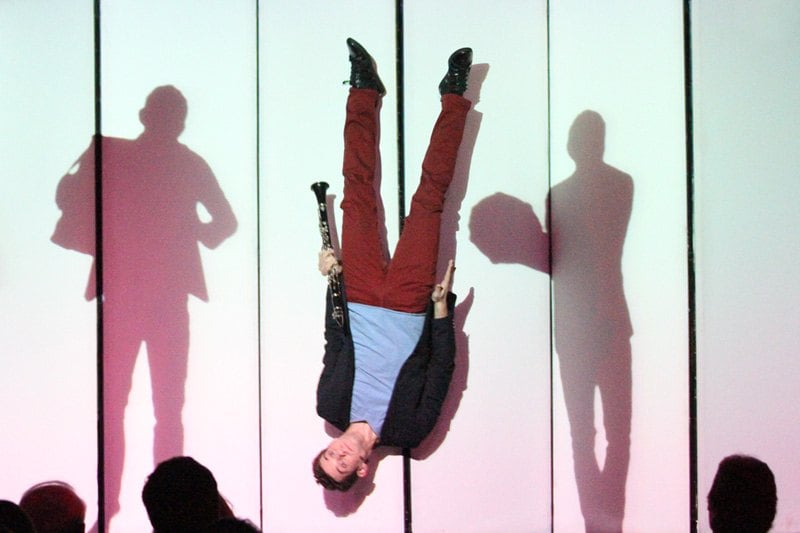 "Xavier Mortimer's Magical Dream," which we're going to shorten to "Magical Dream" to avoid developing carpal tunnel, sounds like it's probably a magic show, and it does have a lot of magical elements.
But "Magical Dream" isn't entirely magic. It's not entirely anything, other than awe-inspiring.
"Magical Dream" is, ultimately, a Cirque du Soleil-style show, but performed by one guy (Xavier Mortimer) and his co-star (Lauren Metter) who serves as a romantic interest and dance partner.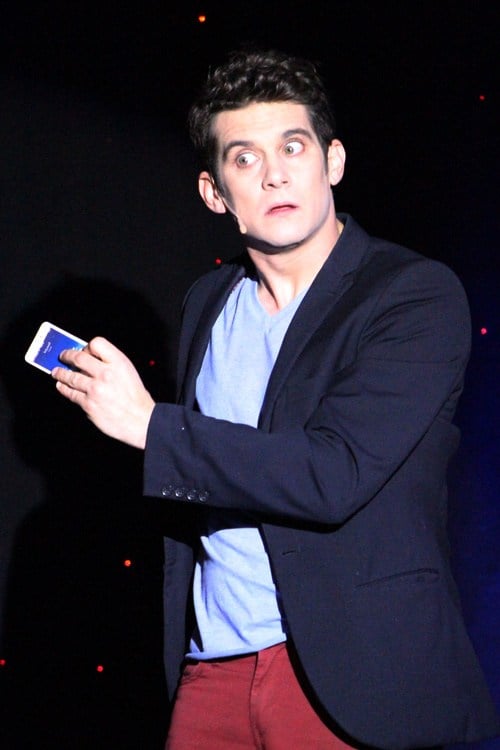 The Cirque influence isn't a coincidence. Mortimer was previously a Cirque performer, including a stint in "Michael Jackson One," and this is the first time a Cirque performer has launched a headlining residency on the Las Vegas Strip.
The breadth of Mortimer's talent is stunning. The show is equal parts music, dance, juggling, clowning, mime and mentalism. And that doesn't begin to do it justice. Oh, and Mortimer is also a masterful quick-change artist. Just for kicks.

"Xavier Mortimer's Magical Dream" delivers what many shows claim to inspire, but too few actually can: Surprise and wonder.
Each sequence of the show is inventive, meticulously rehearsed and flawlessly performed.
Mortimer is so talented, we're not entirely convinced audience members fully grasp how difficult his feats actually are.
From close-up magic to levitation, Mortimer's performance is so effortless, he makes the miraculous look like no big deal.

What's miraculous is that "Magical Dream" takes place in a theater roughly the size of your living room. The Sin City Theater, on Planet Hollywood's mezzanine level, is intimate to say the least. Mortimer fearlessly performs his illusions just feet away from the front row, and overcomes the challenges of a tiny stage and peculiar sight lines to give audiences a show so good, it's a crime it hasn't gotten more buzz.
How good is this show? About halfway through, we wept.
Well, maybe not a full weep, but we welled up. It was a definite well. We welled up because as each sequence unfolded, we realized we were in the presence of something incredibly rare: Sheer creativity.
Some of the sequences in "Magical Dream" feature props and illusions that seem familiar at first. In one case, it's the diabolo (see below), sometimes called a "Chinese yo-yo." As the routine progresses, though, you see things you're fairly sure are impossible. Every sequence defies and surpasses all expectations.

"Magical Dream" flies by, running just over an hour long. By the end, you're left breathless and baffled and in disbelief. Unlike too many Las Vegas shows, this one leaves you wanting more.
If we have any quibbles with the show, it's the sometimes awkward patter between the vignettes. To his credit, Mortimer says he believes a show isn't great until it's been performed 100 times, and he's constantly striving to make it better, even tweaking the show during the show. While performing in the show. Seriously.

"Magical Dream" is family-friendly fare, and tickets are $49 general admission, $69 VIP. Find out more at the show's official site.
After the show, Mortimer and Metter invite guests to take part in a free meet-and-greet, the perfect opportunity to gush over these gifted performers.
Have we talked up the show too much? Possibly. We love what we love. Here's the thing. See it, and let us know what you think. Especially if you agree. We love when that happens.
If you're looking for an ingenious, fresh, spellbinding departure from the average Las Vegas magic show, "Xavier Mortimer's Magical Dream" is truly a dream come true.