Wynn Resorts Takes the Lead on Reopening Plans
Wynn Resorts has been hitting all the right notes in its response to the COVID-19 crisis.
The company proactively closed up shop even before Governor Sisolak's directive for casinos to do so, and the company is ponying up $3 million a day (or $180 million over two months) to pay its full-time and part-time employees through May 15, including what they would've made in tips.
Now, Wynn Resorts is taking the lead on how it will reopen. The company's plan, shared in a 23-page document, is likely to become a de facto template for other Las Vegas casinos and businesses, especially because no plan has been forthcoming from Nevada leadership. Awkward.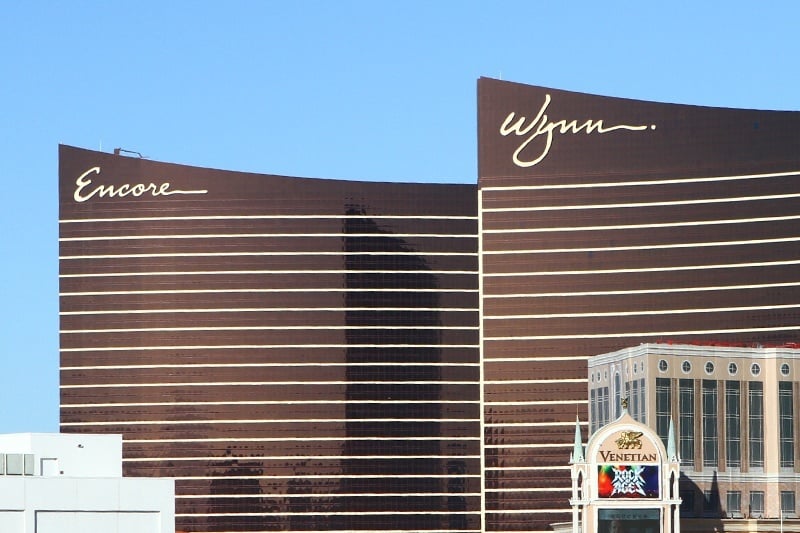 The "Wynn Las Vegas Health and Sanitation Guidelines" are too extensive to cover here, but check out the full document at The Nevada Independent, the first site to share Wynn's plan.
Yes, it's a long read, as if you have anything better to do right now. Here are some highlights, because we know you're damn well only going to skim the thing.

The new "Employee and Guest Health" program confirms some of our predictions about how Las Vegas casino will change after the shutdown.
The plan features thermal cameras, physical distancing, copious hand sanitizer, ample signage about safety procedures (for guests and employees) and case notification policies.
The health guidelines go into great detail about the guest experience moving forward.
Guests will be screened by security and asked to use hand sanitizer and a mask (provided by the resort).
Note: Valet services are being discontinued until further notice.
The report even mentions elevator buttons will be cleaned hourly, and no more than four people will be allowed in elevators at a time.
Cleaning protocols are getting a major overhaul, of course.
The most noticeable changes for guests will be physical distancing within the casino(s).
Anywhere lines form, distancing rules will be marked. Front desk agents will use every other work station. Restaurants and bars will reduce seating capacity to allow for six feet between each seated group or party of guests.
In the slots area, machines will be turned off or reconfigured to allow for more separation between guests. No congregating.
Slot attendants will offer to sanitize slots for guests sitting down at a machine, and all machines will be sanitized once every four hours.
Same goes for table games, including removing chairs, and every other table will be open. This is similar to what happened in may casinos prior to the shutdown.
Wynn Resorts has really done its homework and dug into safety protocols for all its table games.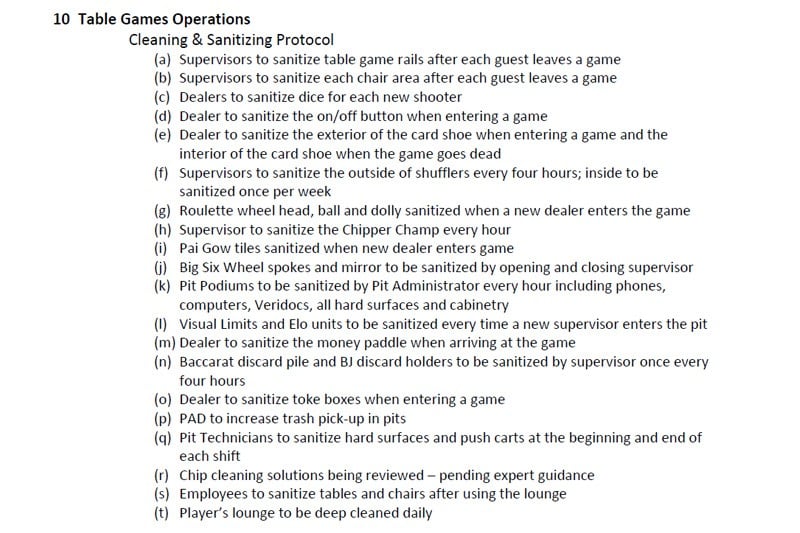 Among the craps procedures, dealers will sanitize the dice for each new shooter.
For roulette, the wheel head, ball and dolly will be sanitized when a new dealer enters the game.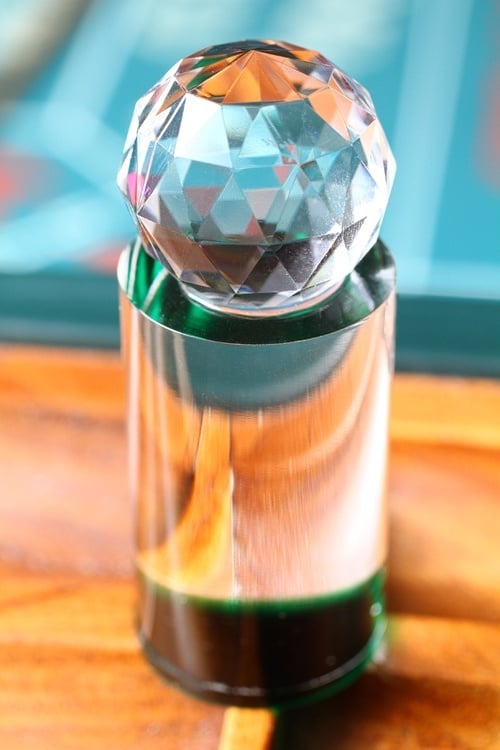 How detailed is Wynn's plan? "Dealers to verbally give breaks instead of 'tapping in' and maintain appropriate separation."
A key element of the safety plan (at least to us): "Cocktail Servers will remain available and serve beverage(s) upon request."
Social distancing will also be enforced in convention spaces, retail spaces and pools. At pools, seating will be set up to allow for six feet of separation between groups of guests.
Translation: We won't be seeing dayclubs happening for awhile. Ditto nightclubs. The guidelines state, "Pending guidance from local authorities and medical experts."
Surprisingly, it appears "Le Reve" will open with new procedures in place.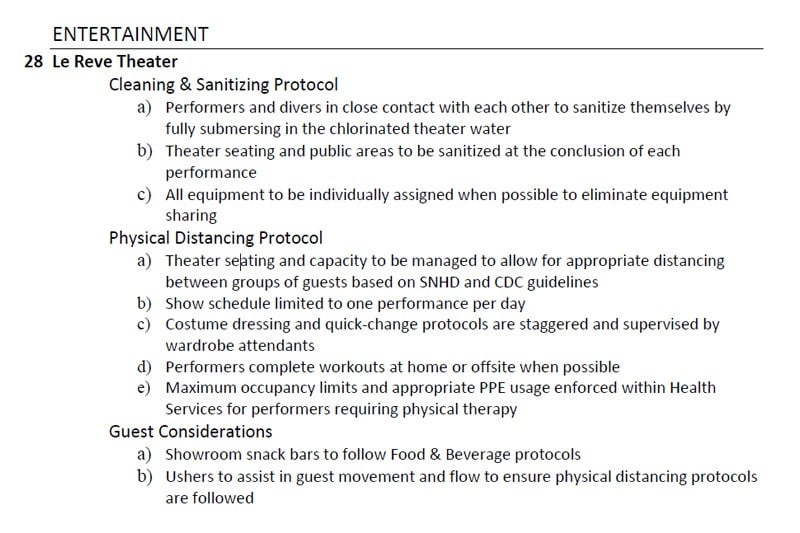 This could mean good news for other Las Vegas shows which have taken a massive hit by the shutdown, as many predicted it could be months before theaters would open.
It's well worth a few minutes to look at Wynn Resorts' plan in its entirety, as this is likely to be how other Las Vegas casinos move forward.
While there are challenges ahead, it's great to see a light at the end of the tunnel, especially if the part about reopening parts of the local Nevada economy in early May holds. Given Wynn Resorts' recent track record, we're playing there first.
Update (4/22/20): While the Wynn Resorts plan didn't initially specify a date for reopening, it appears to be May 22, 2020. The following was shared via the company's Wynn Slots Game Facebook page.